Frank Maloney & Kellie Maloney: Watching the media cover a Trans* story with improved empathy
At the weekend the Mirror ran a story on the decision of Kellie Maloney to go public with a gender transition.
I must confess I winced when I first saw the headline on my social media feeds.
Not because of any personal reaction to Kellie's transition, but the involuntary wince of someone worried just how the tone of the article was going to go. And whether the place I work for was about to open itself up for a barrage of justified social media abuse, as the Sunday People previously did with a crass tweet about Conchita Wurst.
I've seen some criticism of the paper for the way it was reported, but not much.
And put it this way – I think even three years ago the way a Sunday tabloid would have written a story like this would have been massively offensive to the trans* community. I think the handling of the story has shown progress.
It's not all been perfect.
At its most crude, there is an argument for running stories that feature Kellie's previous identity for SEO reasons – Frank Maloney is topping Google's UK search trends at the moment – Kellie Maloney isn't.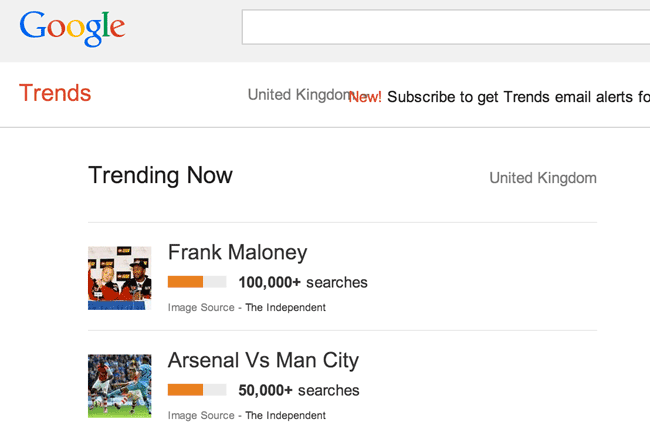 Reporting on trans* issues and the language the media could and should use is an evolving work in progress. I think it is one of the last frontiers in the fight for equality. But I agree with what Ian Prior, Head of Sport, at the Guardian said on Twitter, that the reporting has generally been empathetic.
At Ampp3d we've previously looked at how radical the idea of accepting the gender spectrum is for society, and how little existing data there is even on the size of the trans* community in the UK.
Of course, under the Mirror's Facebook posts about Kellie there has been the expected parade of transphobia, and even homophobia from people too cretinous to get their phobias right.
Media coverage of trans* issues has historically not been great. We can do better, and we will do better.
But I'll leave my last word to someone else though. Among all the bile on Facebook this comment stood out:
"Can't believe all the horrible nasty comments on here. It's not her fault she has felt trapped in the wrong body all these years. It is such a brave thing to admit to, especially at her age and with being in the media spotlight. What does it matter to people who are hating on her? It's not going to change your pathetic little trans-phobic lives in any way whatsoever. If she's happy, then that's great, leave her in peace. Brave woman, kudos to her!"