The more things change, the more they stay the same: Guardian design personas from 2006
I was clearing out a load of stuff the other day, and discovered I still had some posters of the design personas that the Guardian were using the very first time I worked there. They were prepared by Flow Interactive in 2006.
They still neatly encapsulate some of the problems that media brands face, despite being nearly a decade old.
Hugh was the brand loyalist. He knew what the paper stood for, and just wanted the Guardian to be good online and exactly the same. He's the kind of guy that senior editors mean when they earnestly say "I know what our audience wants"
But like many regular users, and senior newsroom figures…
"Hugh often incorrectly assumes that all audiences have the same needs as him"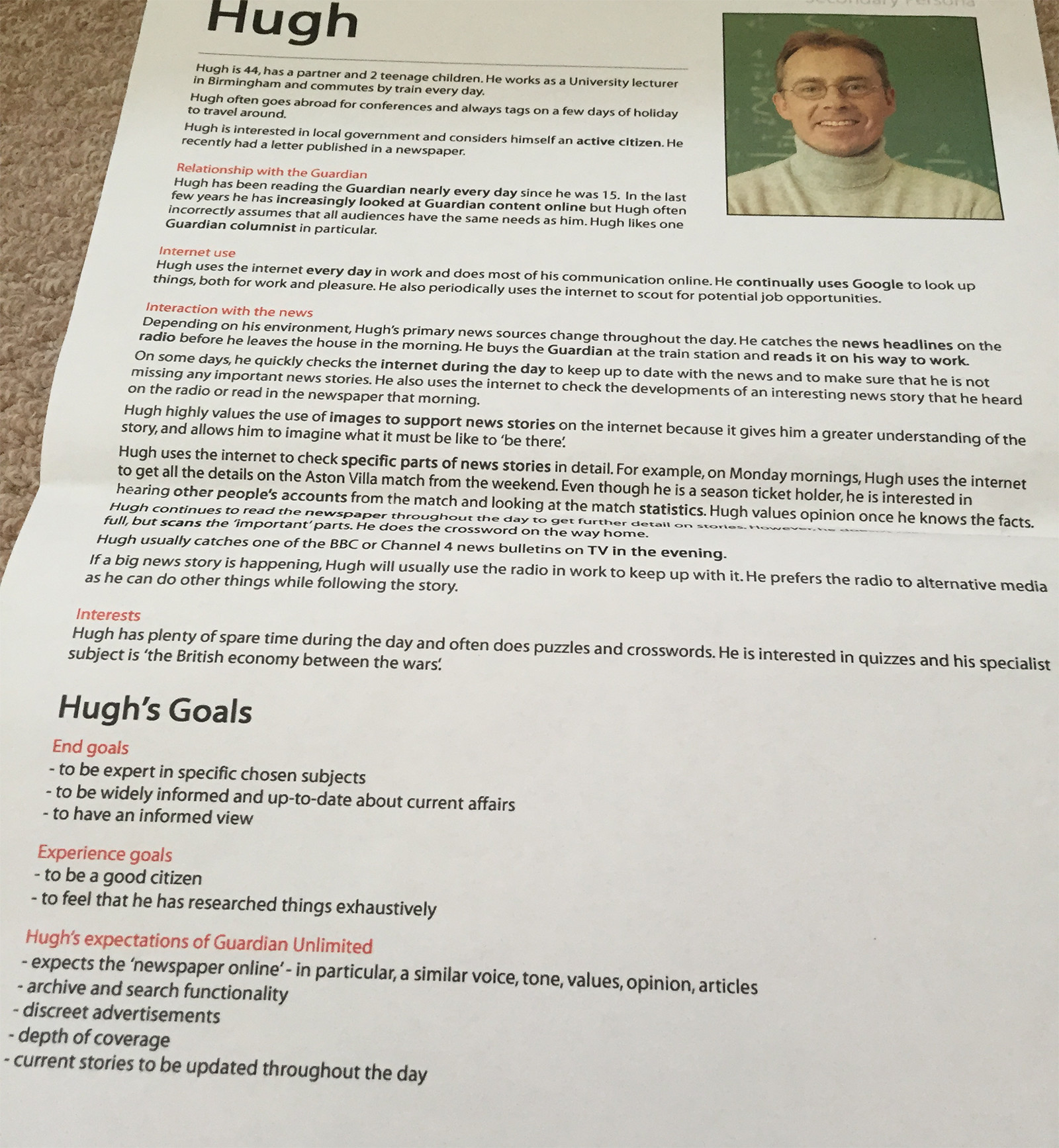 Mary was about brand potential. She doesn't know the brand, but the international nature of the internet means that she could be someone from outside the UK
"She doesn't know that the site is related to a newspaper, she doesn't know that it is British"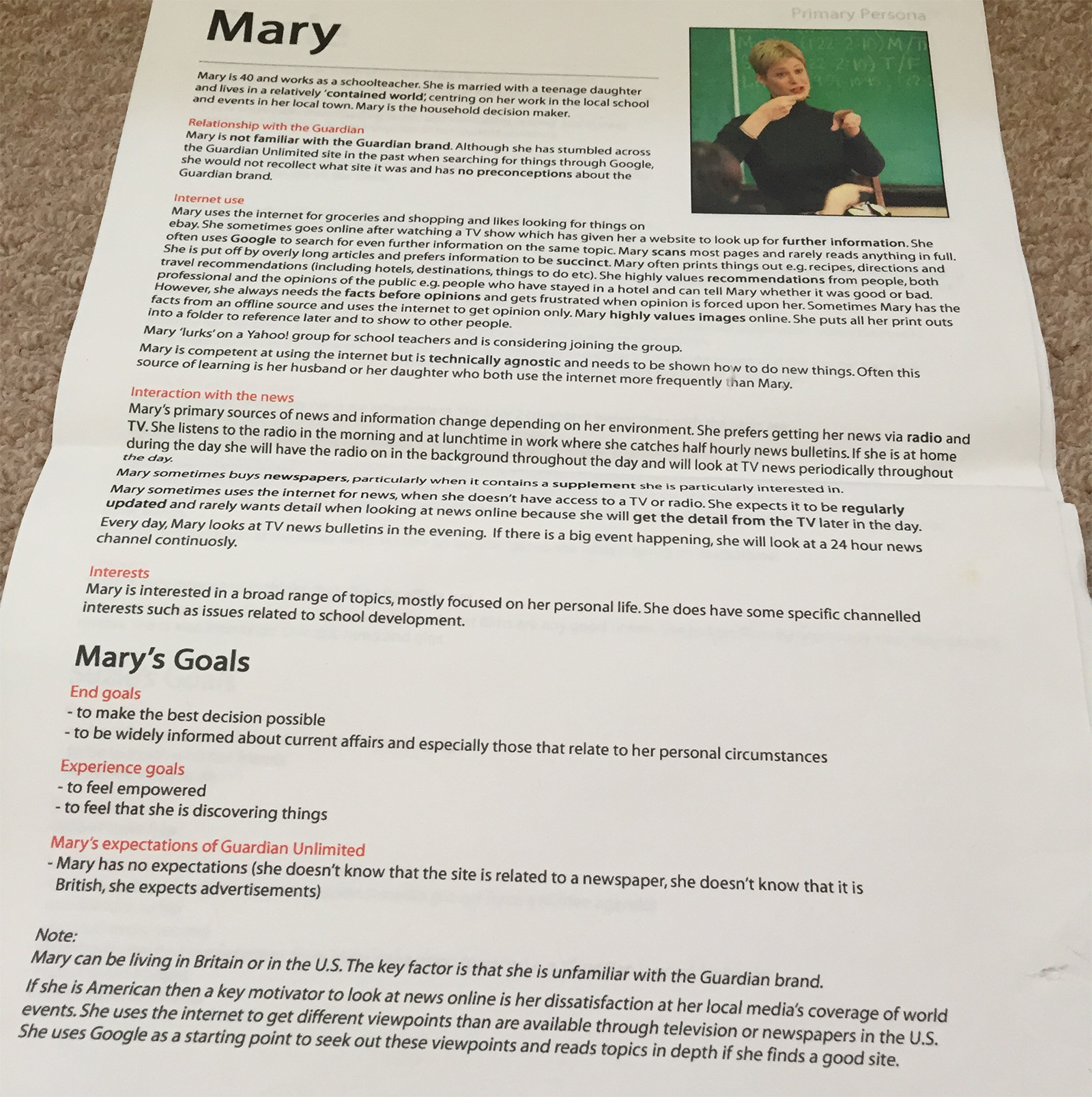 Suzie is amazing because this is still true of 18 year olds…
"Suzie sees no reason to look at newspapers when she can get more updated information online"
…but this sentence seems so old-fashioned that it might as well start with the word "verily"…
"Suzie is continually downloading music and hotmailing, texting and instant messaging her friends on her computer in her residence"
No, it isn't "hotmailing" as a verb I consign to history, it is the idea that all that stuff was tied to a computer not her phone.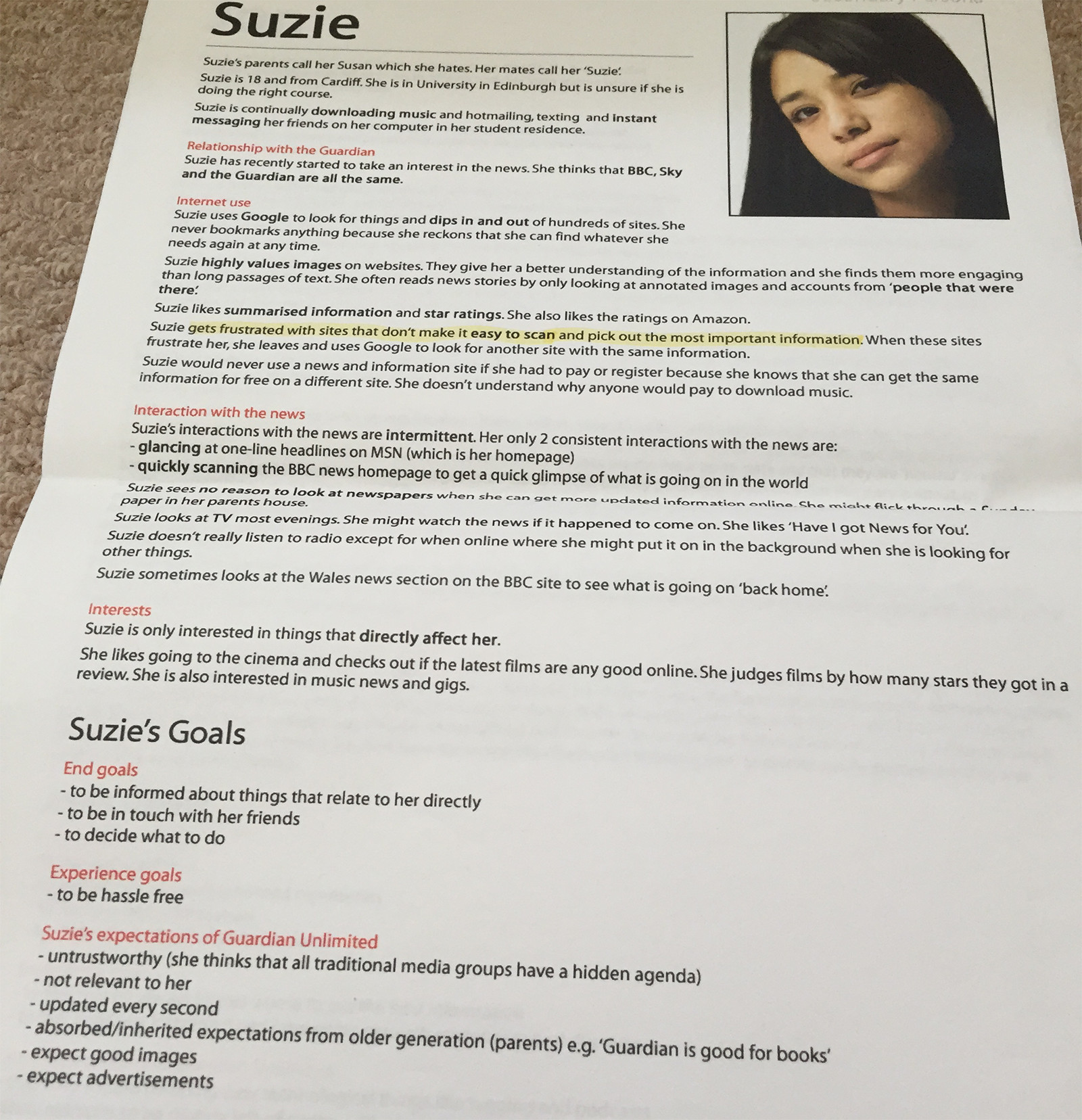 My favourite though is Jon. He's basically a fake persona entirely constructed to allow the product team to justify clearing technical debt, build platform infrastructure, and mess about with new stuff…
"Jon would prefer if his RSS feeds came with images"
"that they should be doing new technological things like tagging and podcasts"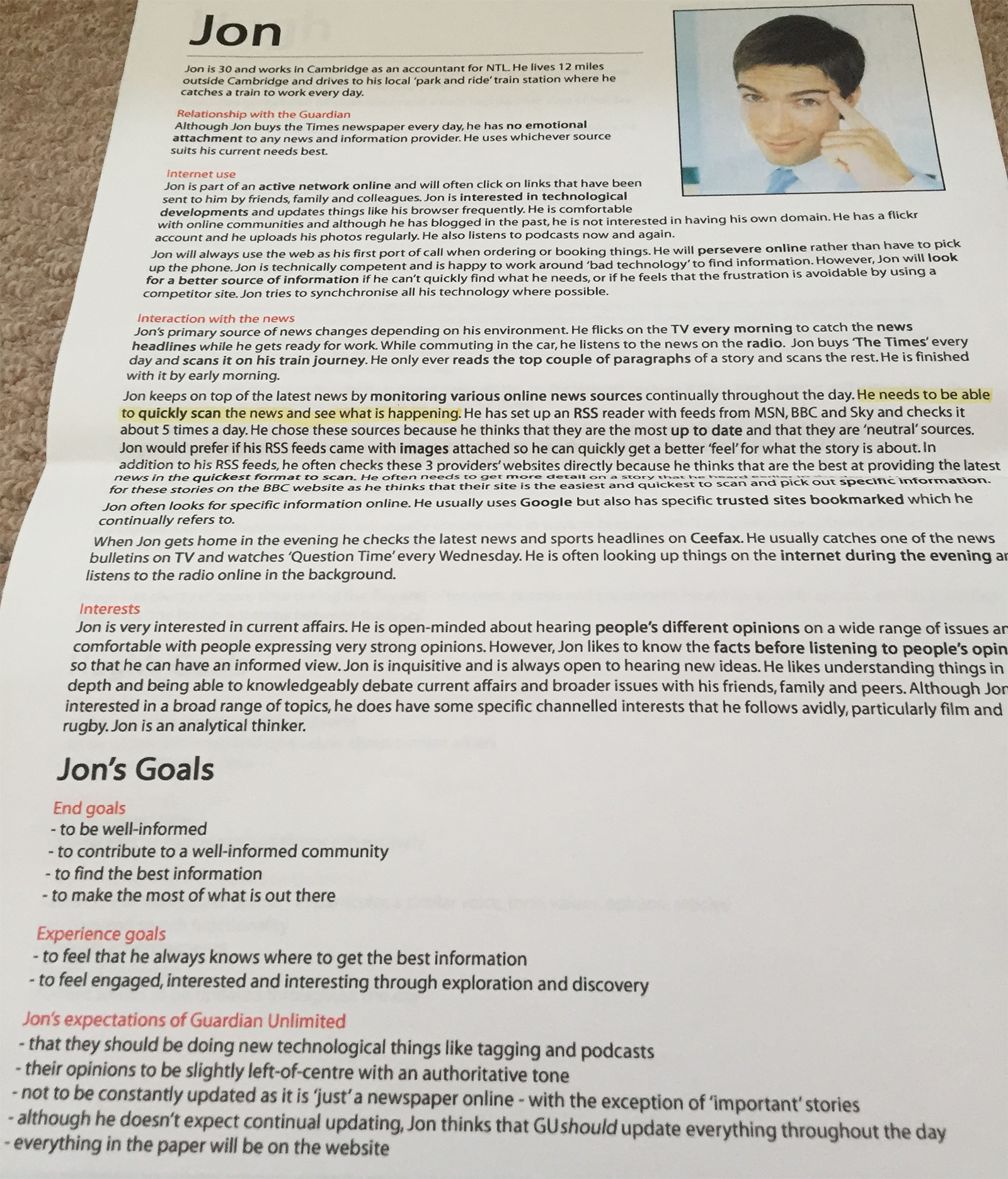 So basically…
Hugh: Keep the regulars happy
Mary: Keep the fly-by-night randos happy
Suzie: Dear God please let us attract a young audience
Jon: We really need to sort the fucking CMS out