Friday Reading S05E06
Friday Reading is a weekly series of recommended reads from journalist and designer Martin Belam covering journalism, media and technology.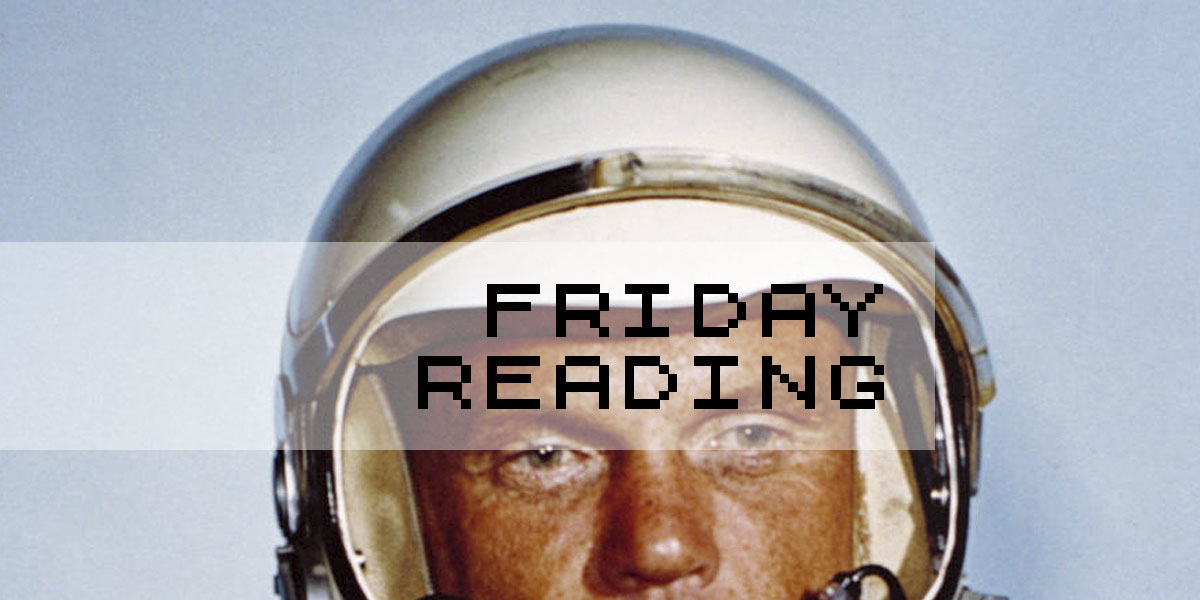 Fascinating list of "52 things I learned in 2016" from the ever-interesting Tom Whitwell which includes some great business lessons and some mind-boggling trivia.

"The problem is much bigger than just fake news. The problem is that our new systems of trust – in Google, in Facebook – are shaping how people view many subjects – and that's open to exploitation."
"Fake news is just the tip of the propaganda iceberg" – Adam Tinworth

Article arguing that Instant Articles and AMP are making it easier for fake news sites to look credible because of the way everybody's design quirks get flattened. Not entirely sure I buy the argument, but day-to-day I must confess the user experience of ending up on about five different variations of the Guardian site is not good and worries me for the long-term.

Journalist changes Twitter avatar from her own to instead show her brother. Sees a 99% drop in being trolled.

"Fake news detector for Facebook leads to fake news story about who made it" *sigh*

Strong examples in this essay on the value of local journalism from Mike Gilson. Who has obviously just lost his job as part of cost-cutting and restructuring.

BBC News did a Facebook live video showing behind the scenes of the 6 o'clock news. Essential viewing for anybody looking to get a career in TV journalism.

Andy Dickinson has been using PowerPoint to produce his Instagram videos. Here is how and why.

"The Oakland Fire: Delving Into What Happened, and Why" – New York Times with an open crowd-sourcing attempt to fully report out what happened and who was affected.

A reminder that designing stuff in an agile development environment is hard work.

Fab story of using data-journalism tools to track down a naughty train on Singapore's MRT Circle Line.

Yik Yak, at one point valued at $400m, is looking on the way to being wormfood as it lays off loads of staff who aren't building the damn thing.
"As with Secret before it, the app's anonymous nature created a series of increasingly difficult problems for the business. Almost from the start, Yik Yak users reported incidents of bullying and harassment. Multiple schools were placed on lockdown after the app was used to make threats. Some schools even banned it. Yik Yak put tools in place designed to reduce harassment, but growth began to slow soon afterward."

Matt Round tweeted out a series of unbuilt and unused ideas that had been knocking around during the UsVsTh3m years. Highlights included plans for "WIN £1000000 (in binary) – give away 64 quid and make some unobservant people angry" and "Fatty Mush – Candy Crush clone but featuring greasy fried foods, unhealthy-looking characters & belching sounds"

In a similar vein, FrogCroakley has been tweeting out fictional game mini-synopsis gold for days.

"The Daunting Task Of Making AI Funny" – crikey, don't tell Jim Davidson about this. He already thinks half the human race can't be funny.

Excellent well-argued essay about the impact of televised football on fans. This QPR supporter has calculated they will likely go nearly three months between having home league fixtures that kick-off at 3pm on a Saturday.

Greg Lake wrote one of the loveliest Christmas tunes – with amazingly dark lyrics – and he died this week. Ex-Guardianista Janine Gibson reminded us that he once wrote to the Guardian to clarify whether an ageing rock star could live off the royalties from an Xmas hit, as per the plot of 'About A Boy'.

Vinyl Factory on the 20 best record sleeves of 2016. All of which look great as 84px thumbnail images I'm sure ;-)

Also I got grumpy about vinyl revival stories being the worst fake news of all.

Cabaret Voltaire hero Richard H. Kirk lists his favourite twelve albums and as you would imagine I also think they are all cracking. Well, OK, not "Metal Machine Music". Not that one.

A short film about electronic music's cassette culture.

Orkney Library are 3D-printing a Dalek. No, me either.

"Finally, the journalists saw what they were waiting for. As Tina sat in an overstuffed chair, the telephone next to her rose from its table and the receiver flew towards her. Though Shannon was looking away, he had his camera pointed at Tina. He shuttered 36 negatives, one of which captured the surprise on Tina's face, her mouth open as the phone flew across her body. The photograph seemed to confirm what both Harden and the Resches suspected: Tina was haunted by a poltergeist."
"The Unbelievably Sad, Strange Story of a Girl and Her Poltergeist" – Stassa Edwards

We are living in a post-truth conspiracy theory age the likes of which have never been seen before HANG ON WHAT IS THIS? "The Spooky Pearl Harbor Conspiracy Theory That Still Makes People Wonder"