Friday Reading S06E02
Friday Reading is a weekly series of recommended reads from journalist and designer Martin Belam covering journalism, media and technology.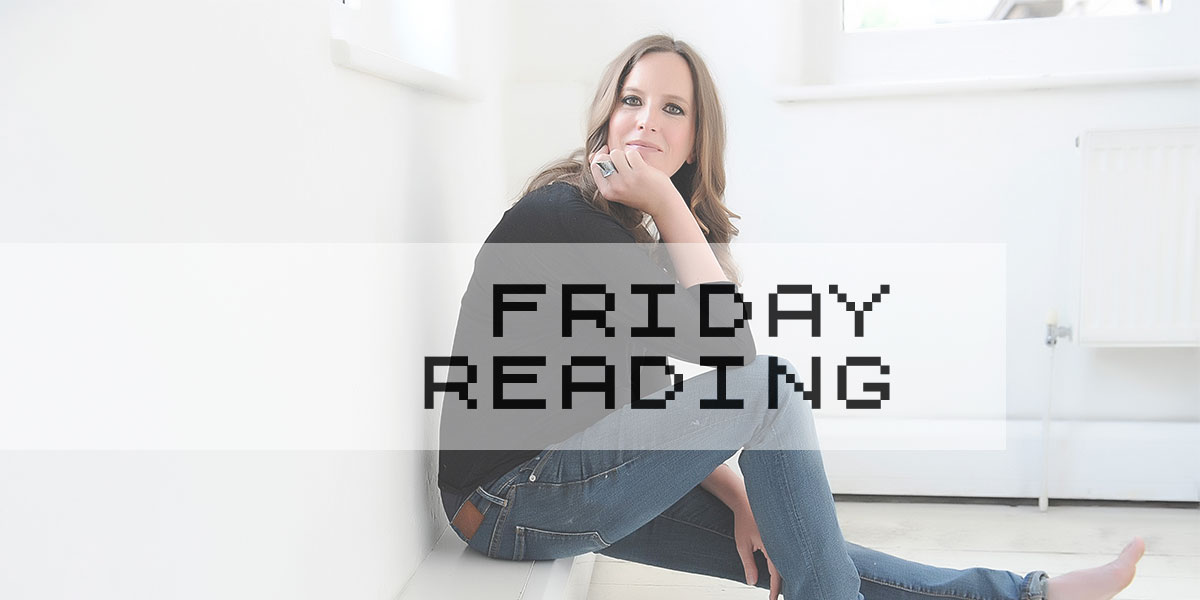 Some dreadful news that my friend and former colleague at both the BBC and the Guardian Joanna Witt died suddenly this week. She was no age at all. This is the last thing she published on her blog, full of hopes for the new year for her and her young family. It's absolutely heart-breaking reading it now. Here's a lengthy tribute to Jo from Kieren McCarthy, which includes some great anecdotes about university newspaper skullduggery in Jo's younger years.

A New York Times report into their digital strategy suggestions for the next few years got a lot of attention within the industry.

Trinity Mirror continues to downsize the print side of regional journalism.

It feels like the words "fake news" have already been rendered meaningless – this is a good story from Jasper Jackson about Mediekollen, Sweden's far right fake fact checker.

Buzzfeed looked at how around 500 right-wing "superfans" help distribute racist content on Facebook.

A long read on why statistics have lost their power to convince people about the big political decisions of the day.

Hussein Kesvani writes about how Twitter is turning us all into identity-driven social justice warriors.
I wonder what his cousin makes of it all.

This is worth reading because it is interesting about the process and reasons for making free games and comes with a bonus multi-coloured font rant in the middle.

"Just because one piece of communication is only required internally, doesn't mean you shouldn't give it the same care and attention you'd give to something going into the public domain."
Weirdly this often needs re-stating, as summed up here: "Thinking out loud about internal comms – treating internal audiences like external ones"

Intriguing piece in Nature, which as well as revealing that a good chunk of people who voted leave and remain are emotionally disgusted with people who went for the other option, wonders about the impact of people using postal votes:
"Beyond the impact of electoral systems on voters' behaviour, growing attention has been devoted to the impact of polling station location on voting. For example, one study found that voting in a church made people more likely to vote in favour of conservative candidates and against same-sex marriage compared with voting in schools. Similarly, after looking into the psychology of extreme right voters in the context of the 2010 UK general election, we found that young voters aged 18–24 could be nearly twice as likely to vote for extreme right parties when using postal voting compared with people voting at polling stations"

Thoughtful from Jonty Sharples on whether having a community of designers displaying and critiquing each others work in public on the web is actually helpful when you come to hire people:
"For many of us the general, overarching concern with Dribbble and the work posted there has been this: it's all very pretty but the community by and large isn't designing for anyone other than other Dribbble users, who are primarily designers. This is the kind of bubble that breeds arrogance."
His interesting conclusion is to look at the portfolios on there as a conversation starter and a clue to what people are like as humans:
"How has the designer grown over the months and years? Have they responded well to feedback from other Dribbble members? Does it look like they're trying new things? Are they pushing themselves to do better and learn from others?"

Talking of hiring people, I went to Nottingham Trent Uni this week to talk to a load of third year students about what they need to do next to get into journalism, which is an excuse to drag out this old evergreen chestnut again: "5 things I think journalism students need to know about technology"

We did a 24 hour live blog about climate change before Trump becomes president and we had a little social media makeover for the occasion and well…