Thirty years of watching The Fall
It's an amazing anniversary today. No, not two months since I last updated my blog. It's thirty years since I first saw The Fall play live. It's a gig that has lived long in the memory. I must have seen hundreds and hundreds of gigs over the years, but this one has stood out for varying reasons.
The Fall were on a bill supporting Siouxsie & The Banshees at the Finsbury Park supertent. Also playing were Wire, Psychic TV and Gaye Bikers On Acid.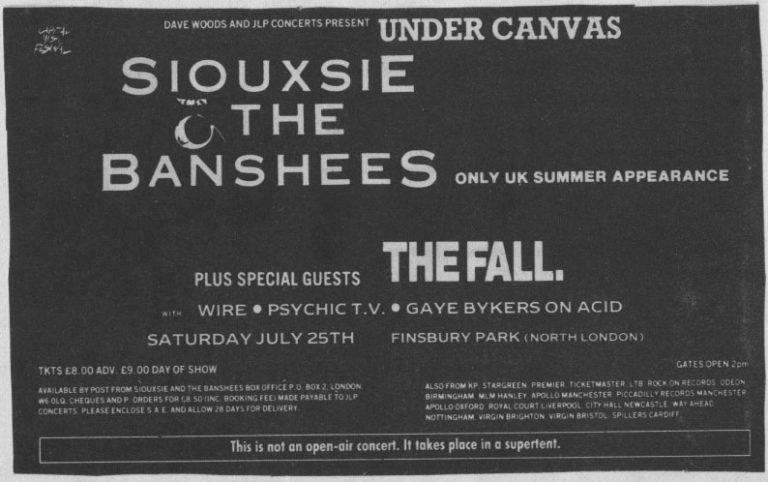 I was 15.
And I went on my own.
Over the years I've come to terms with the fact that my introverted nature means I can often be perfectly happy to be alone in a massive crowd, and that there are some things that I'm happy to do alone which other people see as socialising activities that are weird to do without other people. I guess this was quite an early manifestation of that. But my over-riding principle for years has been "I want to see this band. I'm not going to miss out on it just because I don't know anybody else who does."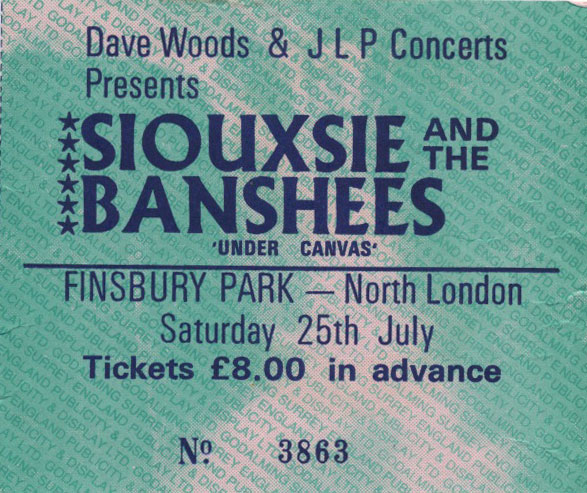 There are four things I distinctly remember about it…
Psychic TV's Genesis P. Orridge came on dressed in drag as an archetypal version of Siouxsie, to a mixed reaction. I was down the front in the mosh pit and got knocked over during their set and briefly trampled on. It was the first time I got put on the floor during a mosh. Not the last.
I didn't see Wire. I know. Madness. I went outside the tent and sat it out. No idea why. They have now been a favourite band for years, but on that day I didn't know them so didn't bother to watch them. Idiot. They must have been doing all that second phase Mute Records "A Bell Is A Cup Until It Is Struck" stuff and I never got to see them do any of that stuff. What a tool.
The Fall were amazing. They had that proper swirly The Fall logo backdrop they used for years. I think Marcia hadn't been in the line-up that long. I particularly remember them playing "Australians In Europe" which had been a firm favourite from taping John Peel Sessions off the radio. No "Athlete Cured" or "Dktr. Faustus" which were my favourites at the time. Someone has put a set-list from the gig up, which my memory can't 100% vouch for, but it feels right. And what a set-list.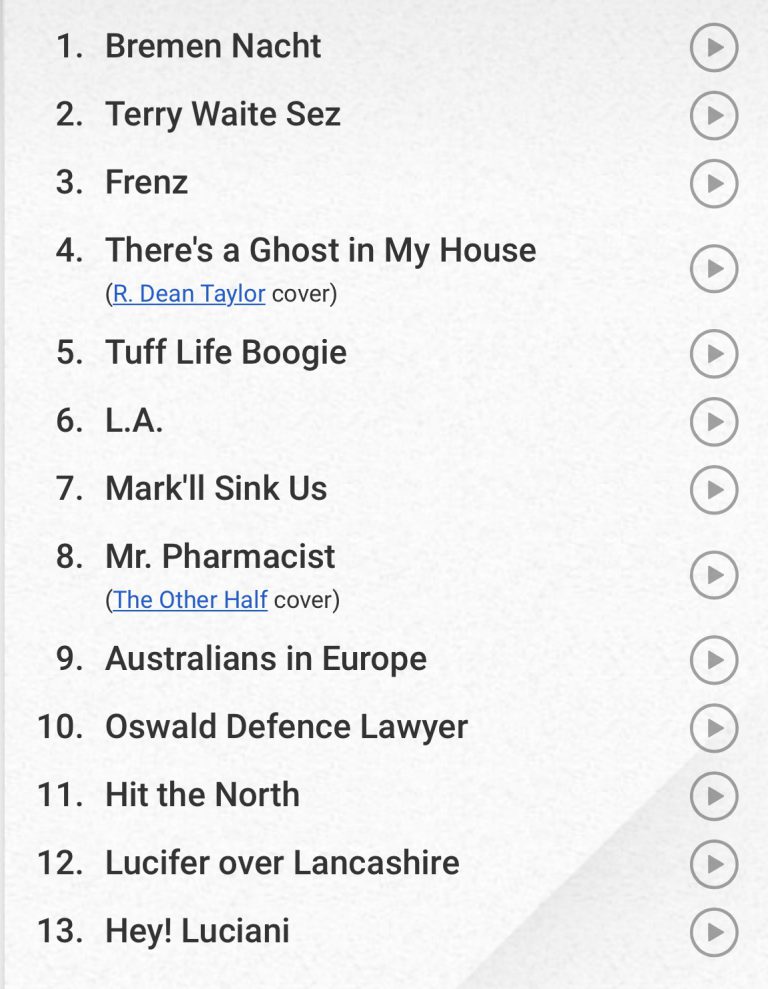 While waiting for Siouxsie to come on I ended up chatting with a bunch of girls who were down the front. Sounds too sociable to be me but there you go. I remember saying to them that they should arrange a meeting point if they got split up, based off my experience of getting knocked down at the front earlier in the gig. They had come down from Sheffield or Nottingham or somewhere. I wasn't hugely into Siouxsie, it was definitely The Fall I wanted to see, but I knew a lot of the singles from the radio and indie discos. Later on during their set I bumped into one of the girls again in the crowd and we hung around together for a couple of songs and ended up snogging. Of course, without mobile phones then and I'm such an incompetent human being that I didn't even get her number. I'm hoping, of course, that the other side of this story isn't "It's thirty years since my first big gig in London was ruined by this creepy guy hitting on me when I was just trying to dance."
I'm not really into those people who say "Woe is me smartphones have destroyed our attention spans" but I'm also kind of amazed about thinking at being alone from 3pm to 11pm without anything to do on your phone.
Anyway, The Fall. They've been like part of the background radiation of my life. I'm not entirely sure of how many times I've seen them over the years – I can think of at least nine but there were probably others. Last time was up in Manchester May of this year. I always assume now each time that it will be the last. I'll always give a new The Fall album a listen, but I don't really know the stuff enough now to recognise more than a couple of songs live. But it all sounds like The Fall, which is good enough for me. It's heart-warming to this 45 year old to see loads of youngsters down the front moshing, seeming to know the words to everything, like I did back in 1987. Life seems incredibly long, and also incredibly short at the same time.