(Late) Friday Reading S09E08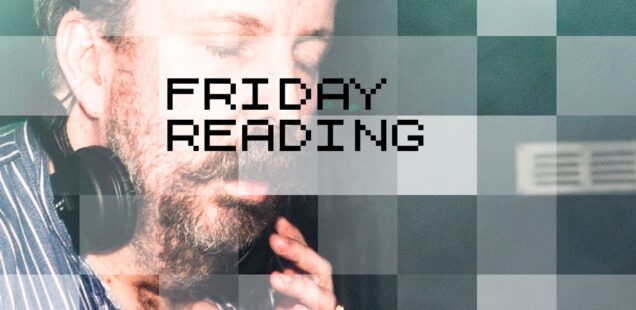 Friday Reading is a weekly series of recommended reads from the Guardian's Martin Belam, covering journalism, media and technology, and other interesting nerdy things. It is also available as an email newsletter and sometimes even actually arrives on Friday. Sign up here.

Joe Muggs on Andrew Weatherall for Mixmag.

New Guardian Readers' Editor with some thoughts around the display of images out of context on social media.

Hang on, wait what? Were the UK's record exports in December actually caused by one bank changing the designation of where some gold was technically being stored?

"The conspiracy movement lost its online home when 8chan was shut down. Followers migrated to other sites—and have set their sights on the presidential race."
"Qanon Deploys 'Information Warfare' to Influence the 2020 Election" – Elise Thomas
The thing I love about the Qanon shit is that it initially came with a quite specific list of information about what was going to happen with the 'deep state'. Literally none of this has come true. None of it. And still there's a tribe of pricks wandering around like they've discovered the 21st century Nostradamus. I think John Titor is behind it.

Holy fuck.
"Judith asked that NBC News not use her full name, fearing a backlash from the trolls, paid-per-click bloggers and well-meaning health advocates who congregate in online spaces to debate birth choices. Judith is terrified they'll say the things she already tells herself in the darkest moments."
"'I brainwashed myself with the internet' – Nearly 45 weeks pregnant, she wanted a 'freebirth' with no doctors. Online groups convinced her it would be OK."
SPOILERS: It was absolutely not OK.

DICE provides certification and guidance to help conferences and events deliver a representative and diverse set of speakers, perspectives, and attendees.

This was pretty skanky of Niantic to advertise all the ticket prices for their Liverpool event without VAT on them, so it was waaaaaaaay more expensive than anticipated at checkout.

"'Can You Hear Me?' has started a cultural dialogue about mental health issues – – one on which I feel uniquely qualified to write. Below is an adapted excerpt of a letter I sent to a fellow Whovian who, after posting messages on social media describing his depressed mood, indicated an intention to harm himself. Please, take a few minutes to read."
"YES, I CAN HEAR YOU!" – AN OPEN LETTER

Long treatise about Mark E Smith worth it for the story of how the legendary 'bootlag' "Fall In A Hole" came to be. For years it was my most wanted recorded, based off the fact that John Peel used to play tracks from it because the bootleg live versions were punchier than the studio versions.
"Message for Ya!" – Ben Ratliff

This is a grim account of being pursued by private investigators and having friends and family hacked for being a sexual harrasment whistleblower.
"I Spoke Out Against Sexual Harassment at Uber. The Aftermath Was More Terrifying Than Anything I Faced Before" – Susan Fowler

Ambitious statement of intent here:
"The Markup, a nonpartisan and nonprofit newsroom investigating how powerful institutions are using technology in ways that impact society, today announced its Board of Directors ahead of its February 25th launch."

Thoughtful from Leah Green on the impact of the death of Caroline Flack, especially on the young women who followed her on Instagram.
"If you're happy to watch someone blowing out their birthday candles, why wouldn't you be interested in that same person being charged with a serious crime?"
"Instagram brought us so close to Caroline Flack that her death seems personal"

A cautionary tale about some photos trapped on Flickr: "Who Has the Keys to Your Online Treasure Chests?"

Look how sexy Crossrail is looking at Liverpool Street in this video.

Trains and dead people. It's like a perfect Venn diagram of my interests: "The Necropolis train that carried the dead from London to Brookwood Cemetery"

Superb long read on how Donna Summer's ground-breaking "I Feel Love" came to be.

"The combination of long-duration viewing and normalisation of hi-fi sound for television creates a perfect storm for appreciation of often deeply weird electronic music."
"How television synth soundtracks are getting more immersive than ever"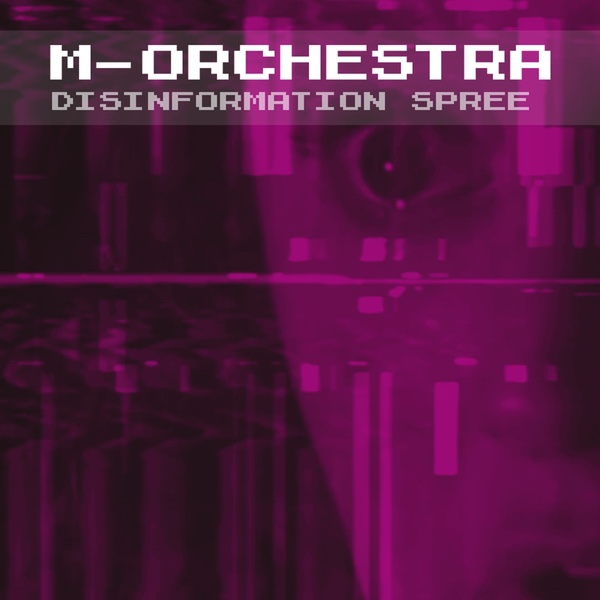 This week's "Disinformation Spree" playlist: Sabres of Paradise, Human League, Cabaret Voltaire, Hante, Fad Gadget, Jane Weaver, Chelsea Wolfe, Autumns, Gwenno, The Fall.

I am playing a gig in Walthamstow for the first time in *gasp* twenty-five years on Thursday 5 March at the Wild Card Brewery supporting the brilliant Pye Corner Audio. Come along. Tickets here.

I'm also playing an electronica night – Crux AV 6.1 – in Seven Sisters in London on Sunday 22 March. Details here.