Friday Reading S11E10
Friday Reading is a weekly series of recommended reads from the Guardian's Martin Belam, covering journalism, media and technology, and other interesting nerdy things. It is now in its eleventh season. Sign up here.

Episode ten already? How can 2021 be absolutely flying by, while also being the slowest year of all time?

Last year, two journalism professors launched a project to capture the oral history of local newsrooms across middle-American as they covered the pandemic.

"White grew up in Brixton, in south London, and said she and many others around her felt that 'journalists didn't come from where we come from. When we turned on the TV and when we picked up newspapers we didn't see our perspectives reflected,' she said.

'We, as black people, felt ostracised from wider society as though we didn't matter, and so I was driven to become a journalist in order to challenge the perception that black people's perspectives didn't deserve to be heard. News should speak to everyone in society. So reporting on race is part and parcel of my reason for becoming a journalist.'"
"Independent appoints Nadine White as title's first race correspondent" – Charlotte Tobitt, Press Gazette

AI doing brilliant cool things: A very wordy explanation on how they've trained computers to unseal historic documents and read them without damaging them.

AI doing bad evil things: It's not AI actually, it is 1024 bytes of Javascript that is repeatedly beating me at chess. Matt Round's The Kilobyte's Gambit.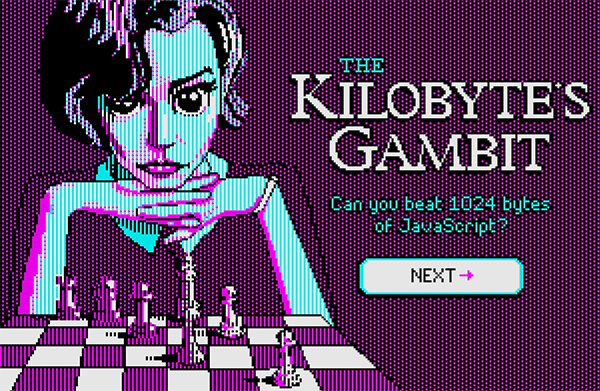 It's exciting with a road-map out of lockdown that things are being re-arranged. It is slightly disappointing that the non-league season has been curtailed. I had rather hoped that there would have been a lazy summer of Essex Senior League games for Walthamstow FC just down the road from me, that I could just rock up to with a few cans and listen to Aidan Taylor DJ punk classics and The Fall at half-time, but alas no. I can see why they made the decision though – with postponements and whatnot most non-league divisions still had around 75% of their fixtures to be sorted out.

"Because the people I pass feel like inaccessible ghosts, I find myself instead seeking connection by looking for evidence of other humans having interacted with their environment. Like a tracker in the forest I trace their prints and spores, reading lives and stories into any sign I can find. I pause to hungrily read every plaque or notice I see, as though they were cultural exhibits: a litany of lost cats, unending rainbows for NHS workers, planning permission for a community mural. I even stop to read the menus outside pubs, imagining what I'd pick, imagining the inside warm and filled with people. Placards on benches. Peeling protest posters. Snippets of graffiti"
"Track and Trace" – Nat Guest

Ayla Angelos writes a profile for It's Nice That of Barcelona-based illustrator Ciara Quilty-Harper.

The @asciiArtHelpBot will help decode tweets using decorative fonts or ascii for effect to make them accessible.

Rob Manuel writes some mostly correct and very entertaining FAQs about the comedy bots he makes.
"Content moderation can be done BADLY by AI or done better by me. The future, things might change, but whilst meaning remains subtle you really want a human checking this stuff."
He is, though, as ever, incorrect when he asserts that Duran Duran should have split up after their second album.

The prospect of an end of Covid restrictions also means lots of gig getting rearranged at last. It is lovely to have things to look forward to. Though I'm not entirely sure how you go from still wearing facemasks and swerving people in the street at the start of March to down the moshpit giving it large in July, but here we are. I'm lucky that so far there's only been one clash of re-arranged dates with all the tickets I've got, although there's quite a few bits where events that were previously months apart are now on several consecutive days in November.

Rachel Coldicutt is looking for the first person to come and join her at Careful Industries. She wants an Operations Manager at the company which "makes visible the current and future consequences of social and technical change, and designs and delivers technology policy, governance and training solutions that centre equity and social justice."

The Independent is looking for an assistant audience editor.

File under "actually, is this a spoof?" but there's a Monorail Society and there is a page on their website dedicated to debunking the bad image that monorails have gotten since that episode of The Simpsons.

Great line in this: "That's the biggest problem with our research, the diamond budget, Dias said".
"Scientists discover the first room-temperature superconductor" – Charlie Wood, Quanta Magazine

"The scenes of soldiers searching the woods for the Zygon that killed Angus are supremely eerie, mixing handheld shots, glimpses of the monster flitting through the trees, and Sister Lamont slowly emerging from the undergrowth to club down one of the men. Backed by Geoffrey Burgon's great haunting score, it's as good as anything British horror films were producing in the mid-1970s."
"Doctor Who episode 404: Terror of the Zygons – Part Three" – a review from M R Michael aka The Cybermatt

You should follow @DoctorWhoNovels – each day they do a vote between two Doctor Who book covers. You don't have to know the stories or even like the show, it's just purely about judging a book by which has the best cover. They've just passed the 500 contest milestone, and there are some absolute corkers through the years. KKLAK!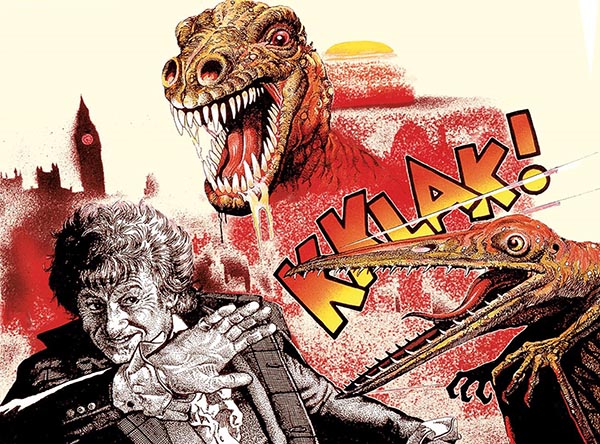 Will you read a worse sentence today than "a company that wants to use blockchain technology to bring value back to music and better direct-to-fan relationships"? I doubt it. Kings of Leon will be the first band to release an album as an NFT.

You can pick up my latest 80s influenced electronic music about the paranormal over on my m-orchestra Bandcamp page.