Friday Reading S11E13
Friday Reading is a weekly series of recommended reads from the Guardian's Martin Belam, covering journalism, media and technology, and other interesting nerdy things. It is now in its eleventh season and this is the unlucky thirteenth episode. Sign up here.

"I discovered this on a much smaller scale only a few years ago. Towards the end of the last Ashes tour, an English journalist racially abused me in the press box of the Sydney Cricket Ground. Or, more specifically, in a corridor near the press box: a detail I now realise was hardly accidental. As the older journalist flatly denied making the remark he had made about eight seconds earlier, there was a devilish glint in his eye: the stomach-turning realisation that I would never be able to prove otherwise."
"Furore around Glen Kamara shows how racists can keep getting away with abuse" – Jonathan Liew

"I calmly told them who I was. That I work for Bristol24/7. That I was doing my job as a reporter. That when they grabbed me from behind, I had been walking home."
"I calmly told police that I was a journalist, but they said they didn't believe me" – Martin Booth, who was detained by police in Bristol for doing his job.

Some personal news: covering US politics live for the Guardian over the last twelve months has been one of the best and most rewarding years of my career, but all things must pass, and I'll be on a new beat from Monday, covering the Covid pandemic on our coronavirus live blog.

So one of my worries about everybody working from home forever in the news industry is about what it means for culture and onboarding and introducing new people and new ways of working to the organisations. This by Leslie Yazel of the Wall Street Journal – featuring my friend Soph Warnes of ex-Ampp3d and Fair Warning fame – is therefore a very interesting read.
"I lead Programming Strategy at WSJ and we work to help reporters and coverage editors around the newsroom make the best choices to reach and engage audiences. Thanks to the pandemic, we've only ever worked together through our screens, spread across nine time zones. There would be no bumping into colleagues in the hallways or gatherings at the news hub. And because the newsroom hasn't had a team like this before, we needed to create a structure, workflow, culture and dynamic from scratch."
"We've never met, but we've accomplished a lot together" – Leslie Yazel

I've got strong opinions about Medium's zig-zag through different publishing strategies over the years. I'll keep them to myself. This is from their latest statement of change:
"What's worked less well is where we've followed the traditional editorial playbook — specifically, commissioning stories from professional writers into publications with broad mandates. When I say "worked less well," I don't mean the work itself, but the equation of cost, audience, and return on investment. I also mean in aggregate. We have published many stellar stories that found a wide audience and more than paid for themselves. But our hit rate has been low, and we're not near where we need to be to make it work economically."
Welcome to publishing on the internet, buster, if only there had been any kind of decades of prior art by which to predict this.
Here's Matt Locke from Storythings with his strong opinion:
"This is, I think, the third time Medium has pivoted away from publications. We've had projects badly affected by previous pivots. It's no way to run a platform."
Or as Kelsey McKinney bluntly puts it:
"Medium is king of hiring great writers, giving them two years to build the audience of a century old Condé mag and torching them when they have the audience of a two year old publication instead."

Having worked with him I have got a lot of time for Rev Dan Catt and so this is a very intriguing piece to me:
"Hopefully, this is an article that doesn't attempt to explain what NFTs are or what crypto-art is too much (there are many other articles for that) but instead looks at it from an artists point of view and what it can mean for artists in the future. And why it might just be good.

I feel like there are several things, such as ecological impact and image theft, that need to be addressed, and I'll do those at the bottom of the article, along with a bunch of other stuff, but keep them in mind as we go.

Also, if you already come from a place of 'digital isn't real, and bitcoin is stupid, NFTs can burn in hell', then this article probably isn't for you and is unlikely to change your mind. Otherwise, read on."
"NFTs and crypto-art, from a practicing artist, who thinks, on balance that (ultimately) it's a good idea" – Rev Dan Catt

James O'Malley thinks he knows what will ACTUALLY happen when the Queen dies, and he's not wrong, is he?

You might be immune to internet and SMS scams and phishing and whatnot personally, but did you know that Which? have a scam alert emailing list, which will notify you – and possibly your vulnerable elder relatives – of scams doing the rounds at the moment.

These two sentences have made me laugh way more than necessary:
"Even so, it takes only a cursory glance at The Third Man to ascertain that no-one has made the slightest effort to match up the kittens. The pivotal feline contribution here is a classic CATGUFFIN"
CAT OF THE DAY 078: THE THIRD MAN – Anne Billson

Also with the LOLs, this – "Can You Get The Boat Free" – has made me laugh more than is necessary. Please press start with the sound up to get the full effect. Incredibly realistic world physics of the progress in the Suez.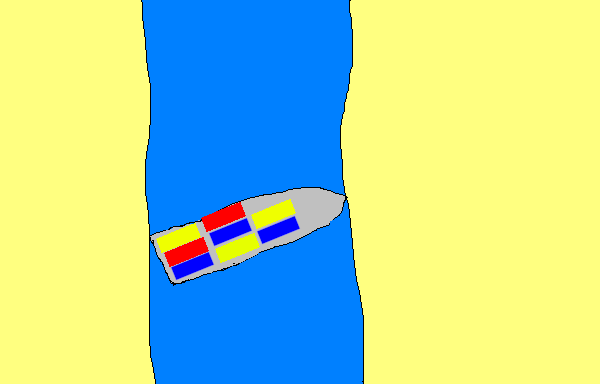 I genuinely don't understand why people are torturing themselves by watching a four hour re-cut of a terrible movie – it's the worst embodiment of "We'll fix that in post-production, oh no, hang on, everything we filmed was garbage" I've ever seen. Like trying to improve a bad album with a 5:1 surround sound remix and chucking in an hour of "previously unheard demos that weren't good enough to release at the time".

"As the pandemic wore on I started to see how the building began to echo and reflect the country (and the world) to which it was broadcasting. Deserted desks and corridors like empty high streets, confusing and strange rules that seemed bound to no time and large parts of the building – like so many millions of lives – literally turned upside down."
Photo essay of the BBC's Broadcasting House over the last year: Scenes from a Mary Celeste (docked in W1A)

Johnny Morris has worked with some of the great and the good including Toby Hadoke and Sooz "Sonic" Kempner to produce a retro sci-fi comedy. The pilot episode is free to enjoy: Dick Dixon in the 21st Century

A video of a kitten realising it has multiple paws.

Time And The Rani, the first Doctor Who story featuring seventh Doctor Sylvester McCoy, is generally regarded as one of the show's weakest moments. Here's where it all went wrong: The version of Time and the Rani we never saw

Did you know I do a playlist each week of ten current favourite tunes or all-time influences, called Disinformation Spree? You can find it on Spotify.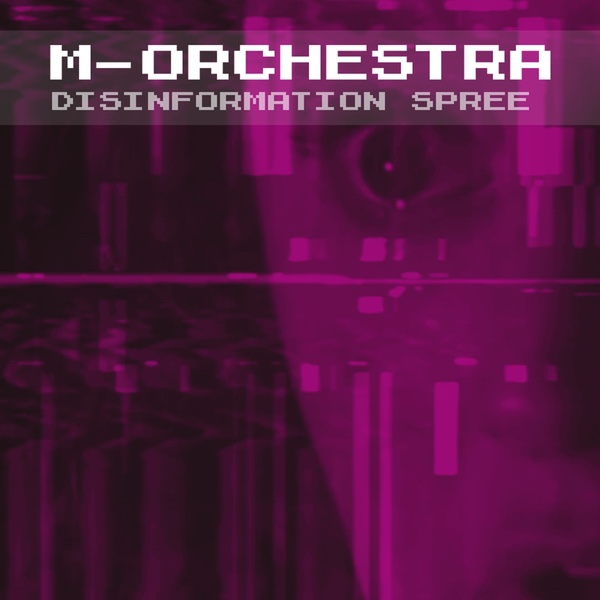 This honesty from Tim Burgess made me laugh: "North Country Boy – I've told this story before but it bears repeating. We saw the budget for the video and instead of getting actors, designers a venue etc. We spent it on flights to NYC and hotels. And the video is us just walking around and getting in a cab etc"

This Albertine Sarges album sounds exactly like the cover suggests and is brilliant.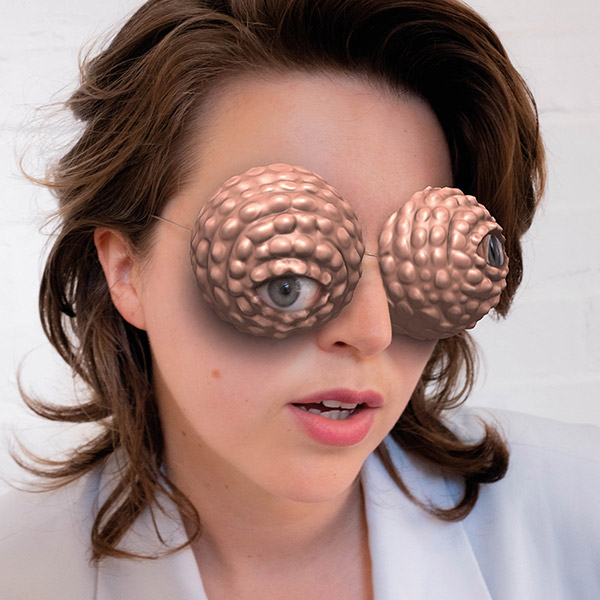 An overview of Sparks' time working with Giorgio Moroder which while it contains odd moments of snobbery which made me wince – "Ultimately, the result of Sparks' stab at disco only remotely resembled the mind-numbing genre" – it has some great quotes and also some brilliant lines as well:
"After a suggestive Sci-Fi intro, Russell lends his voice to those feisty sperm cells – a major aspect of sex that is not usually on people's minds when having it – in a production about reproduction. A twisted Biology lesson with a disco beat."
"Sparks: This ain't no disco!" – Madeline Bocaro

I'm doing a live show of my electronic music about the paranormal on Sunday evening at 7.15pm – more details here: m-orchestra – live from the loft