Friday Reading S06E09
Friday Reading is a weekly series of recommended reads from the Guardian's Social and New Formats Editor Martin Belam, covering journalism, media and technology. It is also available as an email newsletter – sign up here. This week I've mostly been feuding with Dan Hodges and Nate Silver.

NiemanLab piece on newly-announced Wikitribune news initiative from Jimmy Wales. If I was involved in 4chan or the Putinbots I'd be working out a way to infiltrate and skew this right now.

Speaking of 4chan…
"Given my experience with trolling, it seems pretty clear that really it's not people using jokes to justify racism; it's that actual racists have been emboldened in a way that they maybe weren't before."
"The Reason Right-Wing Memes Are the Most Popular Memes"
I do worry that basically social media on the internet developing at a time when there were soft-left-leaning globalists in power all over the place has made being a racist shitflake "cool" in a way that is ultimately hazardous to public discourse.

"After working for Kremlin TV, a Russian reporter explains how the state turns journalists into propagandists" – or possibly this is more Putinbot disinformation.

A reminder that robots are coming for our journalism jobs.

"As soon as it works, no one calls it AI any more" – Azeem on the current state of AI.

Digiday reports on some changes the Guardian has made around Facebook Instant Articles and Apple News

Montfort is a small agency that works mostly with NGOs and charity clients. They are looking for a digital marketing consultant who wants to change the world.

My Leyton Orient got relegated last week. I did a piece for the Guardian on what happens to clubs that exit League Two.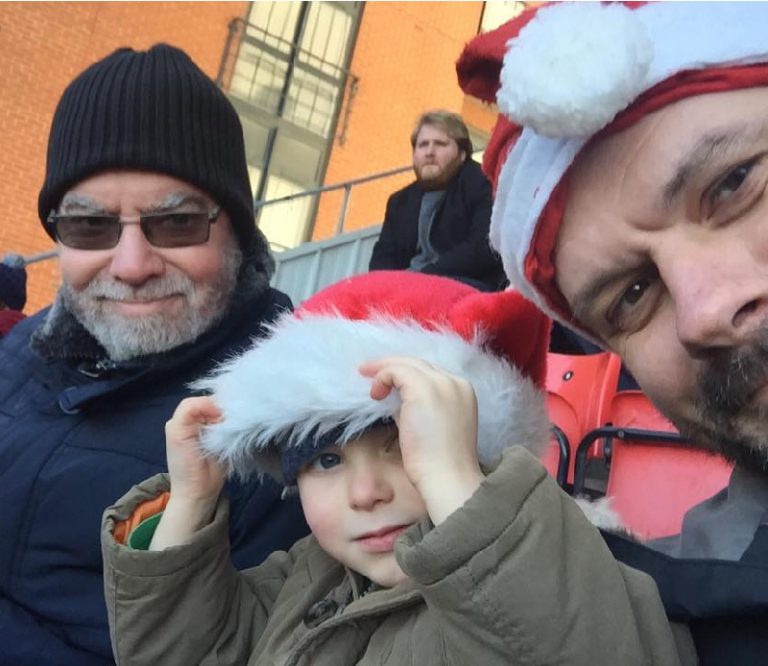 "I find if I go to game on a Saturday without him now I miss my little buddy. I still do the same routine, but the stop in the William IV to watch the end of the lunchtime Premier League match doesn't have anyone I can beat at Paw Patrol Top Trumps. There's nobody to carry on my shoulders, and pose for a double selfie outside the ground. He's got his own little spot he always runs to and sits down during half-time while I'm queueing up to get refreshments. When he's not at the game I still find myself instinctively glancing over to that spot every 20 seconds to check he is OK while I'm waiting to get my half-time beer and a pie."
My other football piece this week: "What if taking my son to Leyton Orient is ruining football for him?"

If you can take any more Leyton Orient related melancholy – this is a fantastic read:
"We were competing with West Ham and Chelsea in the league then, above them sometimes, it was respectable. We might go up. We might win the cup. Anything was possible. It was the start of something. But no, it wasn't. It was the high point, the golden hour, the End. Grandad died. Suddenly, from leukaemia. Between the quarter and the semi. Gone. So now we went to the semi-final, my Dad and me, because we had tickets and because it was what Frank would have wanted, it was for him. A pilgrimage. Let's see this through, son. We can do it. We sat high in the stand and looked down at the stars in the Arsenal team, heroes of the playground, and I felt sick."
Farewell to the Orient. "Never again kid, never again."

This story is absolutely amazing – and brilliantly retold – even if you aren't interested in football. For more than two decades, Carlos Kaiser was one of the most famous footballers in Brazil, even though he had no intention of ever kicking a ball: "The forgotten story of … Carlos Kaiser, football's greatest conman"

My work is 95% election for the next six weeks. I'll try not to let that completely skew Friday Reading, or stop me producing it because I'm too busy. This was an interesting intersection of my media, data, and politics interests: "Jeremy Corbyn and a very misleading portrayal of local news"
"I could start up the Ribble Valley Daily News and sell 100% of my 50 copies in the Ribble Valley and, in theory, count in this map, but the Lancashire Telegraph or Lancashire Post, both of which circulated in parts of the Ribble Valley in higher numbers, would not."

I'm fascinated by the people in the agriculture and fishing industry who voted for Brexit. I'm endlessly curious about what kind of post-EU farming and fishing policy in the UK will be possible or desirable. Here's a proposal for a progressive subsidy system.

There are over 30 Labour seats that might swing Conservative just through the collapse of the Ukip vote into Tories alone.

*wibbly-wobbly mind-influencing music*
Here's the list of MPs who voted against letting in unaccompanied migrant kids from war-torn Syria.
*wibbly-wobbly mind-influencing music*

A couple of stories now where I can only look on in awe at the dignity with which people have lived their lives after a tragedy struck. Firstly, Sarah Hope on her campaign for better care of bus drivers after this happened to her:
"We crossed the road onto the pavement and I noticed a child's lunch box on the ground. I bent down to pick it up and put it on a wall. As I turned around, the bus came – at lightning speed, too fast to scream. It just ploughed into the three of us on the pavement. There was a bang as loud as a bomb explosion. My legs were trapped under the bus and my head smacked against the wall. I slipped in and out of conciousness in a pool of blood. I had suffered what is known as a severe degloving injury to my leg. I will be scarred for life. But that was nothing. My mother lost her life in that moment. Slumped next to me, she slipped away."

"I struggled with the idea of Eva's existence and her humanity all along, whether a terminal diagnosis made her dead already. I clung to knowing her humanity would be validated to me when I saw her as a living, breathing human being. I would hold my daughter and be her daddy. I wanted to watch her die, because that would mean that I got to watch her live. Think about that one for a second. Now it was all gone."
On going ahead with a pregnancy in the hope that the fleeting life of your terminally-ill child can be an organ donor: "We spent months bracing and preparing for the death of our daughter."

A Radio 4 doco on the much-missed Johnny Morris whose 'Animal Magic' was a regular fixture of kids TV when I was growing up

This is a really fascinating look at the editing process behind a Judge Dredd story, with the notes given on making little changes to backgrounds, angles and zoom level on individual panes to make it a better story-telling experience.

I basically didn't realise how much love I had for Bananarama until they announced the original line-up was reforming and touring. I blame the fact that I didn't like them as a young'un on misogyny in the music press of the time, and being a snobbish dick about decent pop. Saw them doing "Cruel Summer" on Top Of The Pops the other week, standing still on the balcony, barely bothering to hold the mics up to mime. Not sure how I didn't fall in love with the attitude, and the early songs are surprisingly political in retrospect. 'People wet their knickers when they find out I was in Bananarama': the 80s trio return

Vividly remember this coming out, my mate buying it, and us trying to absorb all the lyrics on the bus home. It was the first new Cure album to come out after we'd got into their back catalogue via the Standing On A Beach single compilation. "Just Like A Dream: The Cure's Kiss Me Kiss Me Kiss Me Revisited"

An absolute nerdgasm over all the different variations to the TARDIS prop used on TV over the years.

Also on a Doctor Who tip, in the nineties Verity Lambert was asked to bring the show back, and she wanted to cast Peter Cook as the Doctor – as revealed in this archive SFX article where original 60's Who producer Lambert met 2000's showrunner Russell T. Davies

It's #EdBallsDay, which annually gives me a chance to express joy that one of the few UsVsTh3m interactives that still exists is my tribute to Ed Balls Day – edballs.mirror.co.uk. Just look at that URL.
Scriblit has won Ed Balls Day this year with this beautiful poem…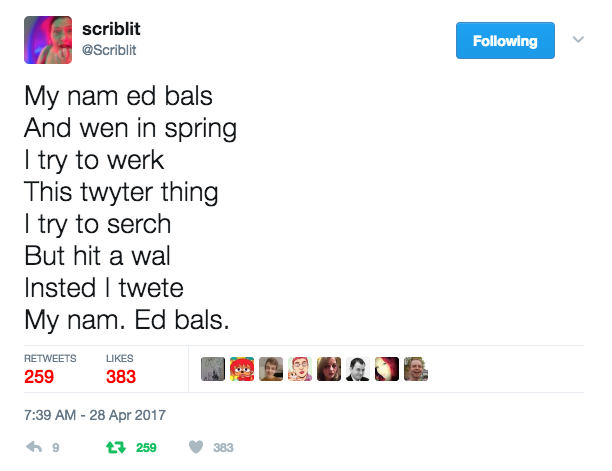 Happy Ed Balls Day!