Friday Reading S08E06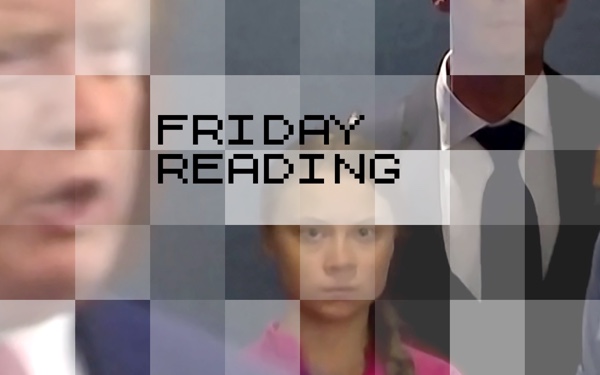 Friday Reading is a weekly series of recommended reads from the Guardian's Martin Belam, covering journalism, media and technology, and other interesting nerdy things. It is also available as an email newsletter. Sign up here.

"Would I rather have numerous eyes on the same piece of reporting or fewer eyes on that single article and more reporters producing more content?"
Inevitable scenes as an editor writes that you need fewer people in the newsroom these days, so it gets uploaded un-subbed and un-edited, leading him to suggest that there is a 'bunker mentally' about the place.
[Any errors you spot in S08E06 are a deliberate ironic comment on this story, not actually errors]

The French government recently passed a law that requires Google to pay publishers if it uses even short excerpts of their content on its pages, so Google obviously has stopped using excerpts because profits are more important than Google's stated corporate mission "to organize the world's information and make it universally accessible and useful".

The FT shutters what seems to have been a successful WhatsApp distribution strategy and is pretty tight-lipped about it.

This is a game called Troll Factory from the Finnish Broadcasting Company Yle where you play as an employee spreading hate and disinformation across social media, to educate about the tactics they use. It uses real (and sometimes disturbing) social media memes and content.

Entertaining run through how the BBC's Roger Johnson got into his career. Was struck by this though, when he talked about the snobbish-ness that sometimes comes at you if your background is on the sport desk.
"One thing I've often noticed is that television presenters whose background is in sport – and particularly local radio – are often the most competent at talking their way out of trouble when things go wrong on-air."
Having done some sport desk stints myself, it's such an enjoyably curiously different beast to news, and I'm always reminded on the nights I'm up late covering elections or the Oscars or something, the bosses always lay on pizza and beer and whatnot because it is such a special effort on news. Whereas the sports desk are hanging on for late shifts to cover extra-time in the Europa League etc 379 nights a year.

This looks interesting – a discussion event in London in October: "Is the Pivot to Freelance a Feminist Issue?". It does seem like a disproportionate number of the younger journalists leaving staff jobs in London to go freelance are women.

"Every time I have been told, as a woman of colour, to go back to where I came from, that was embedded in racism," the BBC journalist told viewers in July. "Now, I'm not accusing anyone of anything here, but you know what certain phrases mean."
The BBC has decided Naga Munchetty breached impartiality guidelines because she gave an opinion on Trump's vile racist 'go home' tweets. Absolutely the most craven fucking bullshit I've ever seen from the BBC. There's a less sweary analysis here: "Donald Trump, the BBC and what happens when a woman of colour speaks her truth"

The grift is strong: "Brexit party MEPs are EU's biggest earners in second jobs, study finds"

+++ IF YOU ARE WONDERING WHY THIS NEWSLETTER IS BACK I FIGURED IF I WAS PAYING TO HAVE A WEBSITE AND A MAILING LIST THAT I'D HAD TO MAKE GDPR COMPLIANT I MIGHT AS WELL ACTUALLY START SENDING STUFF OUT AGAIN AT SOME POINT +++

Finally I've written about somebody my kids care about: "Greta Thunberg: teenager on a global mission to 'make a difference'".

"Stories are great when we're looking in, following the protagonist go about their adventures, solving mysteries, saving the day, or perhaps falling in and out of love. But when we're in the story, and we're not sure what role we've been cast (or even that we've been cast one at all!) – both by ourselves and by others, then it's a bit harder to enjoy. Especially when the story doesn't work out the way you wanted it to."
Thoughtful from Thayer: "Beware the narrative"

This is an absolutely compelling read, there's so much in it, I'm not sure how to explain what it is. Prachi Gupta talking about her dead brother who she loved and hated, how they became estranged, how he was a genius, how he was depressed and sucked into MRA red pill culture, how he ultimately died through trying to fix himself.
"Stories About My Brother" – Prachi Gupta

The curious case of the primary schools transmitting "pro-Brexit propaganda".

+++ JOBS AND OPPORTUNITIES KLAXON +++
Senior Data Journalist, 6 month fixed-term contract at the Telegraph.
Time Out are doing a teen issue later this year and Kate Lloyd looking for Londoners aged 13-19 to contribute some (paid) writing. Email her at kate.lloyd@timeout.com if you'd like to be involved.
The International Journalism Festival is looking for applicants to be volunteers for the 2020 edition. You get free accommodation in the absolutely gorgeous Perugia, and a free daily packed lunch is provided for the duration of the festival for all selected volunteers. You get to work in the press room and do photography/video editing etc etc. It's well worth a go. Fill in this form.
STV News are looking for a digital reporter – details here.

"The pair are among a growing number of 'video game archaeologists' who are unearthing long forgotten pieces of software and pulling them apart. Inside they are finding clues to how the early days of video gaming came about, but also secrets that can help modern programmers with some of the problems they are facing today."
"The mysterious origins of an uncrackable video game" – Chris Baraniuk
[Just a side note here that the article page on the BBC website is coded in such a way that I had to use Inspect Element and View Source to copy and paste the title. Future programmers aren't going to forgive us for the total kludge we've made of HTML.]

I like to imagine someone from ArsenalTV in 1868 angrily tweeting "The game's gone" after becoming furious that their team were no longer playing consecutive fixtures on Christmas Day and Boxing Day.
"What happened to football on Christmas Day? The lost history of a Victorian tradition" – Paul Brown

Twitter account recommendation of the week: @bitsofpluto – a different bit of Pluto every six hours, using photos taken by NASA's New Horizons spacecraft. Still can't quite believe I grew up in a future where Pluto was no longer a planet, but we actually had close-up photography of it.

Absolutely incredible stuff in this interview here:
"I often think of the people who stood up and were counted in Germany."
"What drives a man to spend £30,000 fighting a £100 speeding fine" – Conor Gogarty, Bristol Live

This looks great – a day-long London Fortean Society event: "The Haunted Landscape: Magic and Monsters of the British Isles"

Map of Scots women accused of witchcraft published for first time.

"They overdubbed the word 'REFUGEES,'" Apple continued. "No one seems to think this is a big deal, but I think it is, and I'm wondering if you'll write something about it. Email me if you want to talk."
"Fiona Apple Is Still Calling Bullshit" – Rachel Handler, Vulture

Fascinating but kind of baffling, people have spent ages trying to track down this obscure track that a guy claims to have taped off the radio in the eighties, but literally nobody knows what it is or who it is by.
"The Unsolved Case of the Most Mysterious Song on the Internet" – David Browne

Do you want to be in one of my music videos? At the moment it looks like this, and I need more pairs of eyes.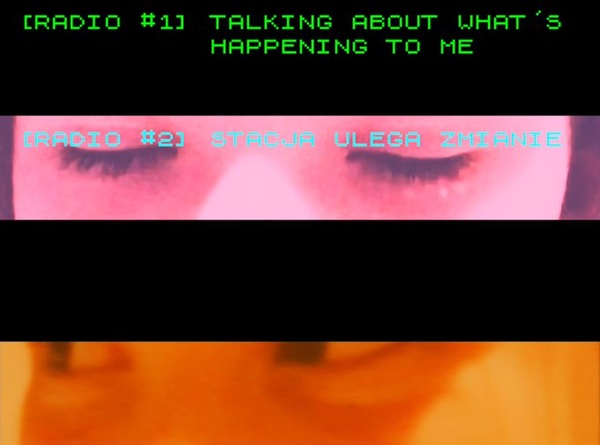 Please send about 20 seconds of your eyes to martin.belam@gmail.com – front-facing phone camera is fine, stare, look around, blink, look a bit apprehensive. Being me, it's for a song about being trapped listening to a cursed and haunted radio, obviously.

Talking of which…I make electronic music about the paranormal. I'll be supporting Agent Side Grinder in Dalston in October. You could come and watch me if you wanted. It will look a bit like this. But with me standing in front of it nervously pressing buttons and looking worried. And might now feature a clip of your eyes?