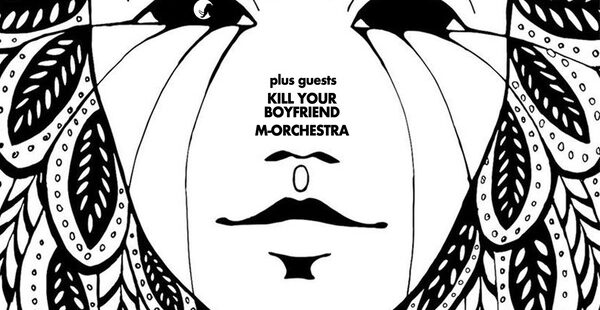 Friday Reading S08E16
Friday Reading is a weekly series of recommended reads from the Guardian's Martin Belam, covering journalism, media and technology, and other interesting nerdy things. It is also available as an email newsletter. Sign up here.

It is the annual post that always puts my blogging efforts to shame: "52 things Tom Whitwell learned in 2019"

"'Newspapers are like ipads but on paper', the account's bio reads"
Interesting look at what the Washington Post is doing on TikTok: "How Do You Do, Fellow Kids? – The Washington Post just wants you to like its TikToks"

I think gal-dem do brilliant work and this one seems to have cut through the noise this week, I've seen it shared a lot: "Open letter: Tory Islamophobia has been ignored in this election" by Ruqaiya Haris.

Election web archaeology (part one): Love this. What political party websites looked like in the 1990s

Election web archaeology (part two): In 2010 I took *a lot* of screenshots of digital news media coverage of the election and stuck it all up on Flickr because I am a nerd

+++ THIS IS THE ALL CAPS SHOUTY BIT THAT I HAVE KEPT IN EVEN THOUGH THERE ISN'T REALLY ANY NEED THIS WEEK +++

The Tories have closed a fifth of our libraries in a decade.

"There are two stories about what Tumblr was like in 2019, its first year after officially prohibiting sex acts, nudity, and 'female-presenting nipples.' The first is that it barely survived. From 2018 to 2019, the average number of unique monthly visitors to Tumblr's website decreased by 21.2 percent… The second story about Tumblr's 2019 was published yesterday on Tumblr's Fandometrics blog, which releases weekly rankings of the site's 'ships' and subcultures, as well as a yearly data haul about its top communities, memes, and modes of thought. Without porn, Tumblr still has plenty."
"Tumblr's First Year Without Pr0n – The engine of internet culture is chugging along, changed." – Kaitlyn Tiffany

Border Patrol threw away migrants' belongings. A janitor saved and photographed them.

"Schools spy on kids to prevent shootings, but there's no evidence it works – Spyware like GoGuardian, Bark, and Gaggle are monitoring students' internet habits, both on and off school grounds" – Todd Feathers


God forbid you have to wash your hands in the same place that the – URGH! – drivers do. This company is a piece of shit from top to bottom: "Uber Office Had Separate Bathrooms for Drivers and 'Employees'"
This whining prick is facing the consequences of his own actions – endorsing Trump when he had a mainly liberal fanbase. Tough shit mate. Don't endorse racism and this stuff doesn't happen, you fucking dongleface. "Scott Adams Has Some Ideas for a Calmer Internet". DILBERT -> 🚮

Maya Goodfellow tells it how it is: "Put Britain's colonial history on the curriculum – then we'll understand who we really are"
Some regard teaching about colonialism as simply too political, as if the way we tell history now is somehow neutral. Relative quiet in our schools is paired with politicians glorifying empire as its realities are erased; nostalgia and amnesia sitting side by side. Britain's bloody colonial history is weighed up as both good and bad; the railways v the Bengal famine. One the UK can take credit for; the other is too far in the past to have much to do with 'us'. This country is the saviour, never really an oppressor.

+++ JOBS AND OPPORTUNITIES KLAXON +++
News Reporter gig going at City A.M.
Reach want a Trainee Football Writer to write about Sunderland AFC.
+++ END JOBS AND OPPORTUNITIES KLAXON +++

"There's also another possibility. It's that these people are simply pumping out utter nonsense in the hope of a brief dopamine hit. They're doing it because Twitter, a dying platform overrun with Nazis and cranks, rewards specious bullshit littered with misappropriated jargon and tepid quoted reply 'dunks' on the original bullshit. It might just be collective brain rot that no one would care about for more than five minutes if we unplugged the router or went outside."
Are you in the right headspace to read an article right now about things that could possibly annoy the fuck out of you?

How J-Lo's green dress created Google Image Search.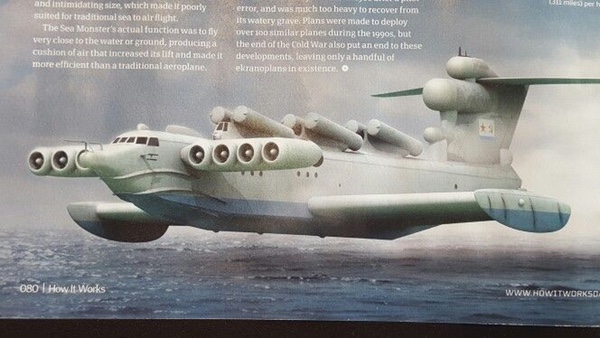 I had never heard of the 'Caspian Sea Monster' and now I am obsessed with it. Video: "What happened to the Soviet Ekranoplan?"

"As classrooms became sniper nests, family homes became barracks and community centres turned into ammunition caches, precious remnants of peacetime life were consumed by the war. Among these lost relics are the remains of a bombed-out Soviet photographic lab – with hundreds of rolls of film left rotting among the rubble."
Absolutely loved this picture essay: "Ukraine's lost photos: restored images reveal Soviet-era lives"

"DIY Dadaism… When 80s punk posters and flyers ruled!" – just a great, great collection of old gig flyers.

Twitter account recommendation of the week: @CameronYardeJnr – Cameron is good value at the best of times, but he's also doing his #ChristmasIdentCalendar posting loads and load of old BBC Xmas idents from years gone by and it is joyous.

A list of Doctor Who's missing scripts.

Everyone got their Spotify review of the year, and it had a mad bar-chart featuring some absolute rando genres, and then Abigail made this and I couldn't stop laughing.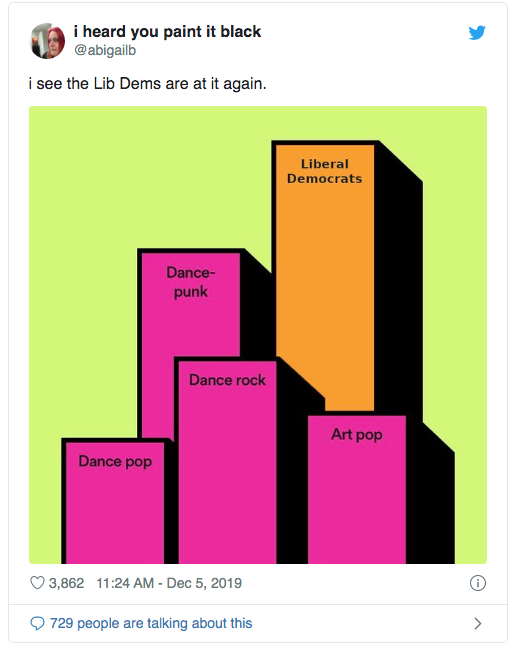 "My mum was really a girl when she started playing music: she was 15 when she began performing, younger than most of the other female artists on the scene. Even though she was more talented and had more important things to say than a lot of her contemporaries, she felt she wasn't taken seriously – not only because she was a young girl, but also because she was working class and didn't finish school. All of this made it a massive challenge to get any respect from people in the music industry."
"My mum, the punk pioneer: Poly Styrene's daughter remembers the X-Ray Spex leader" – Celeste Bell

I make electronic music about the paranormal. You can see what it looks like on the m-orchestra YouTube channel. I've got a gig coming up in January, it's free, and you could come and see me do it live if you want. Tickets are here.