Friday Reading Eats Big Dinners S10E11
Friday Reading is a weekly series of recommended reads from the Guardian's Martin Belam, covering journalism, media and technology, and other interesting nerdy things. It is also available as an email newsletter and eats big dinners. Sign up here.

This feels like the moment my entire career was leading up to. I interviewed my childhood hero Tom Baker for the Guardian. Got to have a lovely twenty minutes on the phone with him. What a joy. Absolute life goals.
Tom Baker: 'Being loved pleases me very much indeed'

This is an amazing must read feature:
When British TV got its first black reporter in 1968 some viewers strongly objected and she was sacked in less than a year. Now, half a century later, a British Journalism Award has been named in her honour. Looking back, how does Barbara Blake Hannah feel about the way the country treated her?

"Too many times you buy a sandwich that you later realise had been spat in, or you're walking down the street and are spat at yourself, or best case scenario, are told '[N-word] go home.'
"Barbara Blake Hannah: The first black reporter on British TV" – by Simi Jolaoso

I found this piece fascinating and somewhat too familiar in places, especially in a week when a lot of Tucker Carlson fans seemed desperate to tell me just how much they loved my work:
There's this pervasive belief that if you enjoy the perks of an audience, you must endure listening to strangers talk shit about you—that this is part of the exchange: clout for shit-talk. It's certainly been true in my experience. And even though what I've received has been mild compared to others, sometimes it weighs so heavy it doesn't feel worth it.
#29: On being a "public figure" – Haley Nahman

Just in the end, in the year of our lord 2020, if you are happy to stand up in public and say "I know we already provide these hungry kids with food for two/thirds of the year. But I'm voting against feeding them at half-term and Xmas", you've told us a huge amount about yourself.

Also I have not stopped laughing about that 'EATS BIG DINNERS' guy.

There's been drama in the queer penguin community at DierenPark zoo in Amersfoort, which is not a sentence I ever expected to read. Gay couples are stealing eggs from each other's nests.

It had been billed as a record-breaking deal that would make serious investors covet 20-year-old trading cards featuring pictures of cartoon monsters. Instead, a $375,000 cash transaction ended in disaster on Tuesday, when the buyer opened a sealed box that was supposed to be full of rare first-edition Pokémon cards live on YouTube – and found that the contents had been faked.
How live-streamed $375k deal for Pokémon cards ended in disaster – Archie Bland, the Guardian

There's some fine words from Jonathan Wilson here about Kevin McCarra, former Guardian football correspondent who has died aged 62 from Alzheimer's – Kevin McCarra: a pioneer who changed football journalism

Someone has made an absolutely fiendishly complicated spreadsheet of how to watch all the scenes featuring River Song in Doctor Who but in the correct order they happen for her.

Some guy programmed his computer to read out vintage pr0n film titles because why not, I guess?

NOT NOW MYSTERIOUS GAELIC STONE FIGURES: 'There is power in them': mysterious stone figures to be moved in Gaelic winter ritual

Ghostwatch was using tried-and-tested formats to make us question the "truth" of television. On the front page of the script, Stephen wrote a quote from John Waite about his cousin Terry Waite, the former hostage and a humanitarian, when he heard of his release. "I won't believe it until I see it on TV."

I ended up having a mad moment and actually putting this into the Guardian's US politics live coverage because What-the-TikTok?
Witches on TikTok – in other words, WitchTok – have already come together to cast hexes on police officers amid Black Lives Matter protests this year, and now they're set to concentrate their collective energy on getting Joe Biden into the White House.
TikTok's witches plan to cast a spell to help Biden win the election – Dazed & Confused

The State Library of Massachusetts has a very curious item in their collection…
According to the book's preface from August of 1854 until March of 1857, the medium Joseph D. Stiles, while entranced, allowed the spirit of former US president John Quincy Adams to communicate through him using automatic writing. It was Adams himself who requested that the messages be published.
John Quincy Adams from Beyond the Veil

Facebook this week suggested I invite my dead grandma to join The Mighty Fall fan group and there's an "if it's me (deceased) and your granny (deceased) on bongoes (in the afterlife)" joke about MES in there somewhere…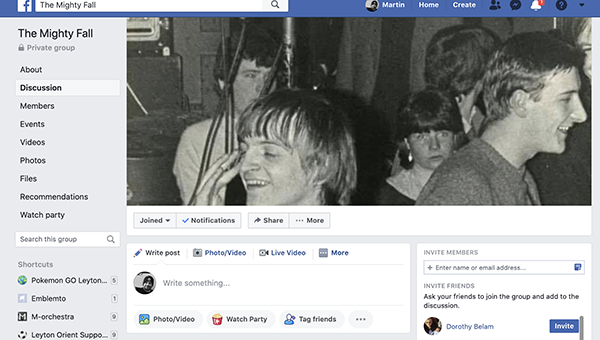 [Also as an aside it sometimes feels a bit weird that one of my grand-parents lived long enough to have a Facebook account, but two of the others died in 1979/80 before there was even commercial access to the internet.]

Stereogum on how OMD's Organisation is one of the great, lost synth-pop albums, which doesn't ring that true for me personally to be honest, as when I was a youngling the only OMD I had was the greatest hits CD and a battered second-hand vinyl copy of Organisation.

Word of the house party soon spreads: Wolfman, Dracula and his son, hunchbacked assistant Igor and a ghoulish gang known as 'The Crypt Kicker Five' descend on the lab to join in the fun – technically not observing the rule of six, but we'll let it slide.
This is a monstrously good read from the NME website – The strange tale of 'Monster Mash', the graveyard smash that will never die

This was pointed out by @JoeTheDough on the Twitters, incredible segment from a Steely Dan doco where they go trough the mastertapes of Peg and just absolutely slag off the guitar solo takes from various guitarists that didn't make the final mix. As Joe puts it:
Imagine getting a chance to solo on Peg and your attempt being rejected. And then imagine they make a segment in a documentary about how much your contribution sucked ass and Becker and Fagen just absolute body you on camera.

Incredible YouTube video claiming to be a 1984 electronic music LP by Simo Lazarov from communist Bulgaria that is absolutely and totally off its fucking tits.

Catherine Anne Davies and Bernard Butler have made one of the finest albums of the year.

The vinyl LP is a format based on technology that hasn't evolved much over the last six decades: in some ways, it's the audio equivalent of driving a Ford Pilot. Sonically, vinyl has both strengths and weaknesses compared to digital files, just as movie buffs have argued over the pros and cons of 35mm film against 4K digital. To break down what vinyl can really do, I spoke with Adam Gonsalves of Portland's Telegraph Mastering. Gonsalves has worked with artists ranging from Sufjan Stevens to Steve Aoki and proudly owns a '60s Scully lathe, the ruby-tipped device that cuts lacquer discs for plating and vinyl reproduction.
Does vinyl really sound better? An engineer explains
Now I just need to check with him about the audiophile-nonsense gold-plated HDMI cable I just accidentally over-paid for.

On Friday night I'll be taking part in this – a spooky live tweet-a-long to the HomeBrew Electronica podcast Halloween special which will feature an exclusive first play of one of my new tracks.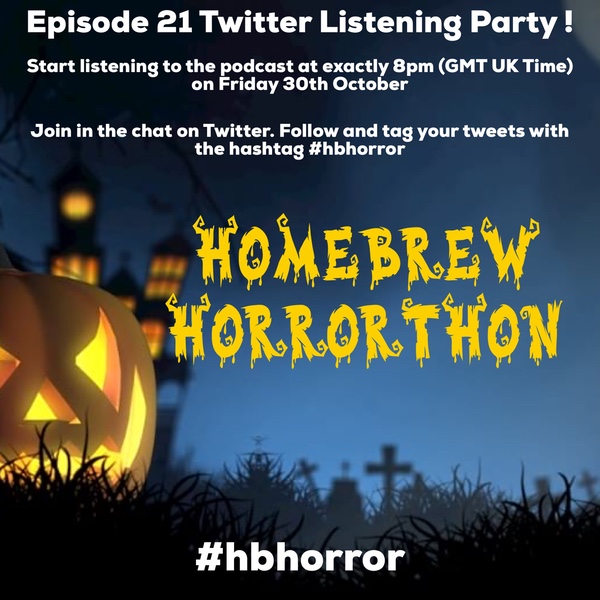 I'll be playing on Saturday live, late and haunted as part of V-EM 5.0 run by the lockdown livestreamers group. There will besix electronic acts playing in a live stream that runs from 9pm to gone midnight and since it is Halloween itself, my contribution will be a unique set with a unique presentation.