Friday Reading S09E07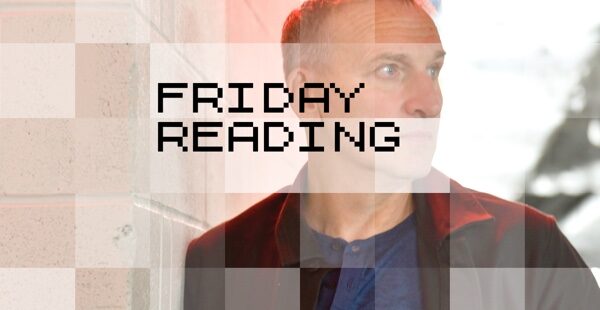 Friday Reading is a weekly series of recommended reads from the Guardian's Martin Belam, covering journalism, media and technology, and other interesting nerdy things. It is also available as an email newsletter. Sign up here.

What an amazing and brutally honest man Chris Eccleston is. We were so lucky to have him as the ninth Doctor.
"Christopher Eccleston: 'I really felt that I was going to die'" – interview by Tim Jonze.

Much of the fuss about how the BBC is being over-taken by Netflix overlooks both that Netflix is running at an absolutely hugely unsustainable loss, and that the BBC tried to make a British TV version of Netflix a decade ago only for the government to step in and tell them not to. This is an oral history of that project and what happened from Ashley Highfield, former head of new media at the BBC when I worked there.
"How the BBC's Netflix-killing plan was snuffed by myopic regulation"
I would add that this is not necessarily the history as everybody else remembers it. As a friend observed on the Facebooks, if you were to have a Highfield hate-off with BBC staff in one corner and Johnston Press staff in another, you'd have a very entertaining – and possibly libellous – night on your hands. My favourite line in the piece: "says Highfield, who now works outside the TV industry, in a yacht-making business".

Luckily they are putting Ofcom in charge of the whole internet now. What could possibly go wrong?

The Drum has news on how the guidelines for social media influencers are not changing, but are being supplemented with material to make it easier for people to label their product placement correctly because apparently the current guidelines are impractical or something.
[Registration required to read this – I mean, durrrrrrr, these are marketing people after all]

JOURNO REQUEST BY ME: I am doing a piece about journalists, social media, trolls, mental health, and defensive techniques. I am keen to speak to a journalist who has quit social media and what impact it had. Obviously slightly futile to shout this out on the Twitter. All leads appreciated.

"TikTok is a platform where we're part of a generation where every single kid wants to be an entrepreneur or an influencer"
"Why TikTok is taking off with Gen Z" – Deanna Ting
I'll admit a slight scepticism here because there's quite an established international survey of what kids want to be when they grow up and to be honest it has been pretty static for ages. See this piece from the year of our lord two thousand and nine about the moral panic du jour: "Kids want to be famous. So what?"
I still haven't worked out what I want to be when I grow up to be honest.

BuzzFeed News is recruiting teenagers in the US to make election-themed TikTok and Instagram videos.

TikTok this. TikTok that. My ten year old is furious I won't let her have an account on there. But could it be overtaken? Byte, the long promised successor to Vine, has already eclipsed its predecessor by being downloaded more than 1.3 million times in its first week in the app stores.

Teenagers are using group accounts to flood Instagram with random user data that can't be tied to a single person. [Adopts terrible generic Northern accent] It were all just prank calls round here when I were a lad etc etc… [Ends accent]

+++ OPPORTUNITIES KLAXON +++
Do you know a journalist whose work has changed lives or communities? Or perhaps you know a reporter who has continued to do accountability journalism at enormous risk? Nominations for the the 2020 ICFJ Knight International Journalism Award close Sunday. The form is here. I don't think you can nominate yourself. I've tried.
Are you a young British journalist who wants the opportunity to work at one of the world's most prestigious papers? [It says in this press release copy-approved by people who work at that paper] Applications for the Stern Fellowship are open at the moment – you get to go to the US and work for the Washington Post.
The European Journalism Centre has announced the continuation and expansion of the Google News Initiative Fellowship in Europe, a scheme that gives talented students and young graduates an opportunity to connect and develop innovative work with renowned news organisations across the continent. More details here.
+++ END OF OPPORTUNITIES KLAXON +++

Story from the US on how the Houston Chronicle has dropped a regular feature – an arrests mugshot gallery – after a reconsideration on the effect it might have on people who turn out to be innocent. Again, interesting about the permanence of the internet not suiting all contexts.

GOOD LUCK NORTHERN IRELAND!

Jacob Granger interviews several people who have done it on how to find and succeed in a journalism job abroad.

Botnet is a social network simulator where you're the only human along with a million bots who are obsessed with you. Just like my real-life Twitter experience during G*m*rG*t* really.

Rev Dan Catt is doing 'mild blogging' again this year – YAY! – and posting his weeknotes

Great investigative long read about a London AirBnB scam.

Really entertaining and amusingly written piece about meeting up with an early internet hero, and them basically having disowned being famous in the internet's early years because it stopped being fun.
"21 years after he created his website, Emotion Eric is still the best at emotions – just not on the internet" – Robyn Lee

I laughed. "Artist Simon Weckert created traffic jams on Google Maps by pulling 99 phones down empty streets".

In-depth look at real traffic: "How London got rid of private cars – and grew more congested than ever"
"Among most analysts, there is consensus on two underlying reasons: more vans and more Ubers. But in case we should feel righteously smug, Travers adds a list of contributors to the gridlock: 'Cycle lanes, in some places, are bad. Ubiquitous four-way pedestrian crossing. Wider pavements. Any one of those makes perfect sense individually. But the buses are completely screwed.'"

I'm going to Cheltenham Town vs Leyton Orient tomorrow – mostly cos I'm an idiot who expects to find the game cancelled when I'm halfway there – and Cheltenham will (in theory) be wearing a special kit and collecting to raise money for the Hollie Gazzard Trust, which campaigns against domestic violence.

Simply superb quiz of guessing what the hell Pan's People were dancing to on Top Of The Pops back in the day by watching silent footage. God, TV used to be weird when I was growing up. No wonder I turned out like this.

Incredible thread of Peter Gabriel dressed as famous monsters and characters from Doctor Who.

Don't panic but you can play 1984's Hitchhiker's Guide to the Galaxy text game for free online.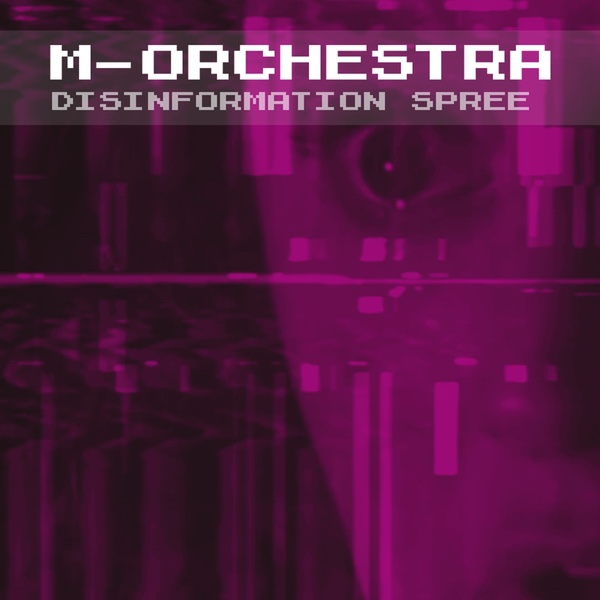 Come for the journalism industry news, stay for me relentlessly plugging my music at the foot of every newsletter. This week's "Disinformation Spree" playlist features Exploded View, FEWS, Laura Jean, Clan Of Xymox, Seefeel, Angel Olsen, Drahla, Stereolab, TVAM & Esben And The Witch. Give it a spin.

I am playing a gig in Walthamstow for the first time in *gasp* twenty-five years on Thursday 5 March at the Wild Card Brewery supporting the brilliant Pye Corner Audio. Come along. Tickets here.

I'm also playing an electronica night – Crux AV 6.1 – in Seven Sisters in London on Sunday 22 March. Details here.