The six sentences I hate writing about Doctor Who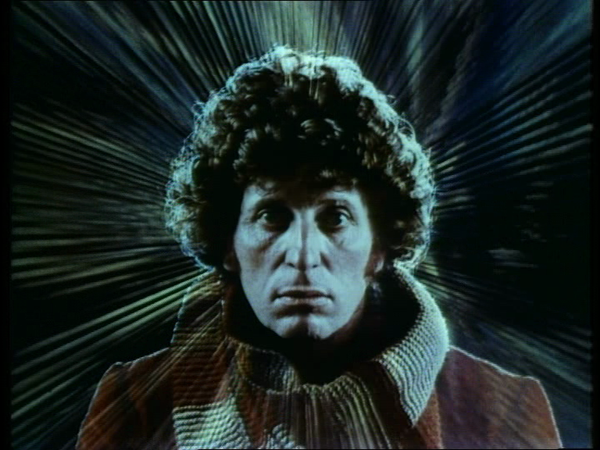 If you'd told me as a kid that when I grew up I would get paid to sometimes write about Doctor Who for a national newspaper, then I'm sure little me would have been very happy indeed.
But there's always one massive drawback as a journalist when you are writing for a broad audience. You sometimes have to simplify things that you know a lot about for brevity and convenience, and with something like Doctor Who, you know the fans are going to notice, even if the casual reader won't.
I mean, let's be honest, I still cherish the comment left under one of my Doctor Who pieces for the Guardian that said it was clearly written by someone who had never seen the show.
So, here are the sentences that give me the instant chills as I type them, because you can't help writing them in some short news story aimed at a mainstream audience in 2020, but you also know you are going to get the emails from the fans because they aren't 100% accurate. Oh, the emails.
1: "Tom Baker, the longest-serving Doctor…"
Well, yes it is obvious that his continuous run from 1974-1981 is the longest time that one actor played the role.
Unless you count that Sylvester McCoy started in 1987 and didn't regenerate until 1996.
Or that Paul McGann appeared in 1996 and then only wasn't officially the Doctor again when Chris Eccleston shouted "Run!" in 2005 episode Rose.
Of course, you can now always argue back that Tom Baker started in 1974, and appeared in person in 2013's Day of the Doctor – albeit in an ambiguous role – so he really, really has aced this one
2: "The BBC show, which was off-air from 1989 until 2005…"
Well it wasn't on-air regularly but by writing that sentence we are discounting the TV movie, Search Out Space, Dimensions in Time, and the Curse of Fatal Death and more.
But I've got to tell you, literally the sub-editors are gonna turn out to be The Sub-Editors Of Death™️ if you write "The show, which was off-air from 1989 to 2005, except for charity specials Dimensions in Time and the Curse of Fatal Death, a joint US-production TV movie broadcast in 1996, a lengthy series of repeats on UK Gold, one special evening of programming on BBC Two which featured newly shot material and the broadcast premiere of an episode first recorded in 1963, and also one kids quiz show where the lead actors appeared in character alongside K-9 which was the first BBC appearance of Sylvester McCoy as the Doctor in the 1990s" in a 350 word national newspaper story.
3: "During the show's 1970s heyday…"
I mean, Dalekmania was a massive 1960s phenomenon, and the 80s era has its die-hard aficionados, me included, but ratings wise, there's no argument that the 1970s was the heyday, and the Fourth Doctor's scarf has remained the pop culture shorthand for the show ever since. So suck it up. The seventies were the heyday. Fact.
Even if you know that the massive ratings peaks were caused by ITV having been on strike in an era when there were only three tellybox channels. I said heyday so it's the heyday.
4: Any mention of the TARDIS in the Guardian
Our style guide at the Guardian attempts to eliminate capitalisation and unnecessary punctuation wherever possible, so it dictates that, because you say it like the word Tardis, not spell it out like you do Bee Bee Cee, T.A.R.D.I.S only gets a capital letter rather than all caps.
So you write BBC in the Guardian, but you write Tardis. Nato and Nasa also get this treatment.
I've written the ship's name as Tardis so much in Guardian copy over the years that I now find it hard to type it properly for my own website. So Double-U Arr Oh En Gee.
5: "…the Time Lord, from the planet Gallifrey…"
OK, this only became problematic after the revelations of the last episode of the last series, but as far as we know the Doctor is definitely still a Time Lord who lived on Gallifrey at some points, and who definitely believed that they came from Gallifrey. For most of their lives anyway. Or perhaps only a fraction of them, depending on how many lives you think there have been now. Talking of which…
6: "Jodie Whitaker, the 13th actor to play the lead role"
Well, yes, it is obvious that she is the thirteenth regular lead of the show and therefore the thirteenth Doctor. Assuming you don't count John Hurt in the Day of the Doctor. Or that both Richard Hurndall and David Bradley have played the same "First Doctor" character that William Hartnell portrayed in Doctor Who episodes. Which makes her the sixteenth actor to do so.
Except that *draws breath* Rowan Atkinson, Richard E Grant (twice!), Jim Broadbent, Hugh Grant and Joanna Lumley played the Doctor in either programmes that were broadcast on BBC One as Doctor Who or streamed on the internet by the BBC as new Doctor Who.
Mind you, then there's the children who appeared in The Timeless Children, that Brendan chappie, and don't even let's get started on the Morbius Doctors.
"The moment has been prepared for…"
So in conclusion, I love my job, and I am an absolute nerd.