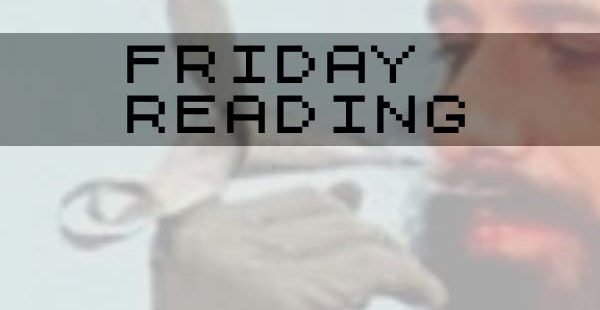 Friday Reading S12E02
Friday Reading is a weekly series of recommended reads from the Guardian's Martin Belam, covering journalism, media and technology, and other interesting nerdy things he found on the internet this week. It is now in its twelfth season. Sign up here.

A long read from the "Everything you know is wrong" files, in this case the idea that all human cultures experience the same emotions and express them with the same facial expressions.
"In one experiment just 7 per cent of Trobriander subjects correctly identified anger from posed photographs. The prototypical disgust face, in turn, was often seen as sad, angry or afraid. Only the smiling face was, by a slim majority of volunteers (58 per cent), matched to happiness. By contrast, a control group in Spain, shown the same photos, correctly identified the depicted emotions 93 per cent of the time, on average. In another study, Crivelli found that Trobrianders consistently 'misread' the paradigmatic fear face – eyes wide open, mouth gasping – deeming it angry and threatening. And when the standard forced-choice procedure was relaxed, about a fifth of the subjects insisted they didn't know what emotion they were looking at when presented with a sad or a disgusted face. (In fact, in this study, the most common response to all but the happy face was not an emotion word at all but 'gibulwa', which roughly translates as a desire to avoid social interaction.)"
The tl;dr the original research basically gave non-Western people multiple choice options of Western expressions and emotions and gave them no scope to actually register local cultural context, has subsequently been treated as gospel by Western science for decades.
"Feeling, in situ – what if emotions are not universal and hardwired but exquisite acts of meaning-making specific to context and culture?" – Elitsa Dermendzhiyska

A Polar Zero exhibition in Glasgow is going to feature air extracted from the Antarctic that dates from 1765 and is pre-industrial revolution.

"Not long afterwards, Cec called me to the headmaster's office, where I met another influencer of my youth, Gerald Tyler, the county drama adviser. He told me that the council was going to run an eight-day residential drama course at Calder high school, in Mytholmroyd, during the Easter break. The head said I could go as a representative of the school. This was where I first had formal acting lessons. Many years later, I learned that Cec must have paid for me to go on the course himself."
"A moment that changed me: Patrick Stewart on the teacher who spotted his talent – and saved him"

I still can't work out whether it was a good idea to buy one of the last Intel Macs rather than one of the first Apple Silicon macs: Apple Silicon is still a pain to Use with color accurate monitors

Ron wants to be sure that you did this week's Guardian Thursday quiz: Astley's band, Lloyd Webber's stand and a very creepy castle – take the Thursday quiz

+++ JOBS AND OPPORTUNITIES KLAXON +++
The lovely Walthamstow Trades Hall is looking for a venue manager.

🐦 TWITTER ACCOUNT OF THE WEEK: @SubbuteoOnline – exactly what it says it is, pictures of Subbuteo, Subbuteo news, nostalgia on tap.

I enjoyed the UEFA Nations League final at the weekend but I'm not convinced the final format is right yet. I think the group stages are good, and a definite improvement on having international friendlies, especially for teams in League C and League D – where else are Gibraltar ever going to earn a promotion?
But I wonder if the top two from each League A group should qualify for the finals. Expand it to eight teams and add a quarter-final stage, and ditch the third-place game. That way it takes a week, with more time for narrative to build. Alternatively, keep it to four teams, but make the finals a round-robin group tournament where they each play each other. Again that would make it last a week and avoid one of the four matches being a third-placed play-off nobody wants to watch or be in. Although I can't see Thibaut Courtois being pleased with either of my ideas.

The final panels on this David Squires cartoon about the Saudi Arabia takeover of Newcastle United are breathtaking.

Also breath-taking: the absolutely terrible quotes in this interview with Ian Pearson-Brown from Newcastle United's LGBTQ+ group "United with Pride":
"The alternative is we disband, do nothing and go and support another football club, but you can't do those things."
I mean, you literally could do those things. And they would be better than issuing a statement supporting a takeover by a state that executes people for homosexuality?

"Oh but what would you do if it was Leyton Orient?" – put my money where my mouth is and not go to games, just like I don't go to any EFL Trophy matches since they insisted on including Premier League U21 teams in it.

I'll never tire of reading about the day in Mexico in 1968 when Tommie Smith became a legend – the way he was treated afterwards was absolutely shocking, but then if you've spent the last year arguing with people that taking the knee in football is Marxism and divisive etc then you are probably the kind of person who would have booed him at the Olympics and shunned him afterwards.
"'People shunned me like hot lava': the runner who raised his fist and risked his life" – Tommie Smith


DOCTOR WHO CORNER: The news that Sony is seeking to acquire production company Bad Wolf just weeks after it was announced they would be co-producing Doctor Who with the BBC is yet another sudden unexpected lurch.

Last week we watched Kerblam! and The Witchfinders but we had to stop the Witchfinders because it got "too scary" at the bit where *checks notes* the possessed corpses of the people murdered for being witches were stalking the manor and threatening the Tardis crew with an axe. Apparently modern Doctor Who isn't scary or creepy enough since the 13th Doctor started but hey ho.

It was on cheap so I went to see SCOOB! at the weekend and Warner Bros I am begging you for just one (1) Scooby Doo movie where the gang just get to go on an adventure, rather than the premise being the gang get broken up, but then learn the true value of their friendship by the end. It did make me laugh out loud a few times but, honestly, we don't need a shared Hanna-Barbera multiverse with a poorly-explained side-step into a prehistoric place just so you can shoehorn Captain Caveman into a Scooby Doo movie, we just want some kids with a talking dog investigating some ghosts that turn out to be creepy old men in masks and it be funny and full of cartoon slapstick chases. Jinkies, is that too much to ask?

🎶 TRACK OF THE WEEK: I do like that new single by Wet Leg which seems almost entirely written to make men of a certain age who listen to 6Music feel like uncomfortable creepers. I approve.

I know he has done several variations on this interview, but here's Tim Burgess talking about the listening parties and I particularly loved this quote, and the feeling that Tim made this happen, and that we all shared it.
"I read an interview Kevin Rowland did with The Big Issue and they asked him about the Listening parties. Kevin is someone who looks forward more than he looks back and he has always had a difficult relationship with the records he's made; he's a perfectionist and would focus on what was troubling him about the recording.

But at the listening party, he felt it was a much more communal thing, and he listened in a different way, hearing the positive elements and even enjoying it. And so many members of Dexys joined in, it was a chance for them all to appreciate what they had made together. Reading that interview it struck me what power and beauty the listening parties had."

This is coming soon, and there's still time to submit spooky tracks 🤔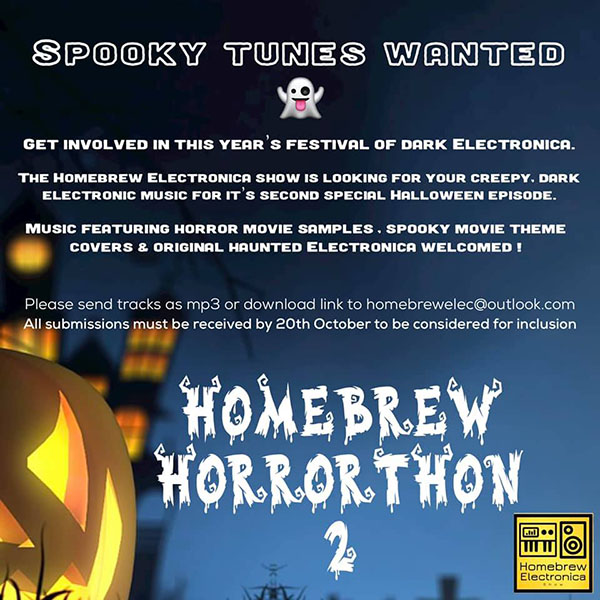 Halloween is approaching. Why not celebrate it on Friday 29 October at the Night Owl in Finsbury Park at Heidi Heelz' HOWLOWEEN Hammer Horror Party with Rude Mechanicals, Long Swords DJs, m-orchestra and more! Tickets are £5, available here.