Friday Reading S12E04
Friday Reading is a weekly series of recommended reads from the Guardian's Martin Belam, covering journalism, media and technology, and other interesting nerdy things he found on the internet this week. It is now in its twelfth season. Sign up here.

This Facebook metaverse thing feels like the kind of stuff I would have had VERY STRONG OPINIONS about five years ago but right now working from home on half-term with a sick kid with Covid in house just getting through the day is enough opinions for me.
"Zuckerberg's pitch of living, working, playing, and generally existing in a utopian, fake, Facebook-developed virtual world loaded with fun and friendly people, concerts where you can always be in the front row, seamless mixed-reality basketball games where you feel like you are actually playing basketball, and kicksass, uhh, NFTs you can use to modify your metaverse avatar, is a far cry from the disinformation, conspiracy theories, genocide-related, self-esteem destroying, spam, and general garbage content that exists on the platforms Facebook has already built."
"Zuckerberg Announces Fantasy World Where Facebook Is Not a Horrible Company" – Jason Koebler, Motherboard

As evidenced by this old but gold: I Made A Facebook Profile, Started Liking Right-Wing Pages, And Radicalized My News Feed In Four Days

Who hasn't deleted years worth of material when you suddenly realise you probably nicked it all and never had the rights for it anyway: Buzzfeed quietly deleted thousands of old images – Editorial staff say they were given little to no notice

Ron wants to be sure that you did this week's Guardian Thursday quiz: Ardern's calm, cannabis farms, and a little bit of Liberace – take the Thursday quiz

Also advanced warning I've got a Halloween culture quiz going up on the Guardian website on Sunday, so look out for that.

I watched that The Green Night movie the other weekend. I couldn't help feeling that if I'd paid £12 to go and see it at an arthouse cinema I'd have got right into it, but at home it just increasingly felt like the kind of movie pre-internet lonely teenagers forlornly sat through late night in the eighties/nineties on Channel 4 hoping it would eventually have some nudity in it.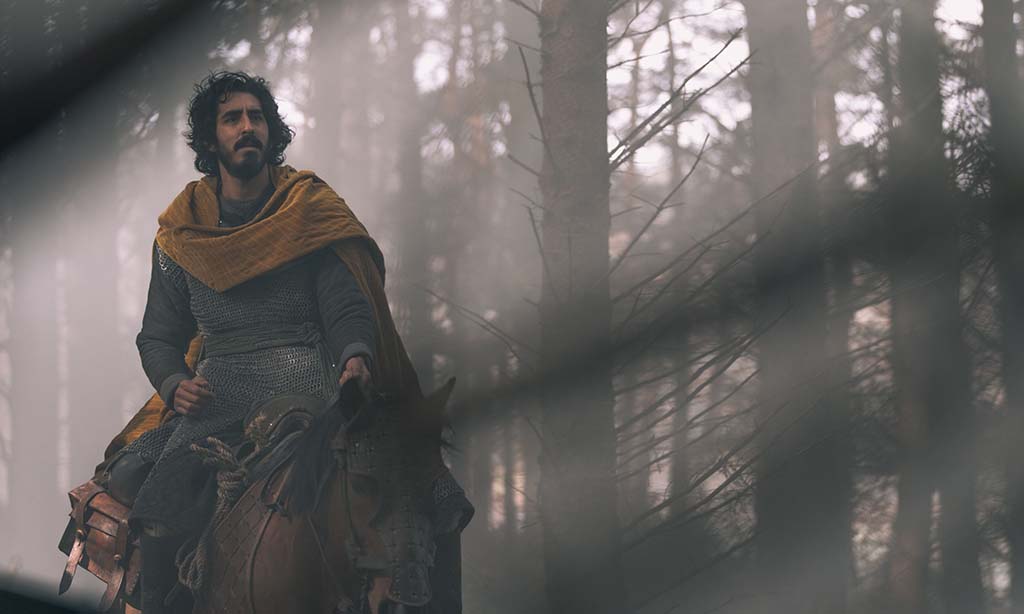 TWITTER ACCOUNT OF THE WEEK: @80snewsscreens is just amazing "screencaps" claiming to be really slow news days and weird captions from news shows in the 1980s, although they have a merch line so …

This is a really tough read from a couple of years ago – John Fashanu on his brother Justin Fashanu, the footballer who came out as gay while still playing in England in 1990:
"That was the easiest way for us to make money, which we made an awful lot of," says John. "There were no black bankers, lawyers, or anything at all. We knew the only way to make money if you were black was either to sing, dance or play football – that's it."
John Fashanu on brother Justin: 'He was my shining light. He became my arch enemy'

DOCTOR WHO CORNER:
"We knew we wouldn't be able to do the same number of episodes in the time that we had so he came up with the fantastic idea of this overarching narrative. Each episode has the same bang for its buck, each episode has the story of the week, we've still gone for that filmic quality for each episode, but much more than the previous two seasons we've tied it together with a massive overarching story for the Doctor and huge jeopardy for the Doctor. It picks up on a lot of the things the Doctor learned about herself and her history at the end of series twelve."
"How do you make Doctor Who in a pandemic?" – interview with executive producer Matt Strevens

The new series starts on Sunday, and as soon as the episode finishes you will be able to join in the comments on my episode recap for The Halloween Apocalypse on the Guardian website. I don't have the link yet, but it will appear at the top of this page at 7.15pm on Sunday: Doctor Who – episode-by-episode

There was actually a Dukes of Hazzard episode that had an alien in it.

TRACK OF THE WEEK: Unité by The KVB. Very electronic and motorik from them with intoned lyrics like "Future concrete occupation. Modular factory living."
Sadly lacking in any confirmation on whether they can grow concrete however.

"I don't think it's always malicious. I don't think people go around thinking that they're misogynistic, or that they are assuming that women can't do certain things. But I do think we have a lot of internal bias around what roles women tend to do in the industry. And the default, even amongst other women, is to assume that you sing."
A quote from Catherine Anne Davies aka The Anchoress in this: "You don't need a penis to be a music producer: the women breaking barriers" – Laura Kelly, Big Issue

"I wouldn't say was a joy to work with because he wasn't; but Adam and I miss him now"
Interesting behind the scenes look at the relationship between Mark E Smith, The Fall's back catalogue, and the Cherry Red label and A&R team where much of it now resides: "The one label that was not out – The Fall and Cherry Red"

"Ultimately, though, nearly two years' worth of touring income lost to lockdown made the decision for me, and with studio debts still to pay I couldn't afford to give the record away for fractions of pennies per play – at least, until it had paid for itself. When I explained to those looking to stream the album that I needed instead to sell it for a fair price, most of them were only too happy to download it. And please don't get me wrong; I am unbelievably grateful for them all. But that gratitude shouldn't stop me from saying that the number of people who needed to be given 'a tangible reason' to actually buy music they already wanted was staggering – and worrying."
"Grace Petrie On Streaming, Fan Power, And The Way Ahead"

Tonight! Why not celebrate Halloween this evening at the Night Owl in Finsbury Park at Heidi Heelz' HOWLOWEEN Hammer Horror Party with Rude Mechanicals, Long Swords DJs, m-orchestra and more! Tickets are £5, available here.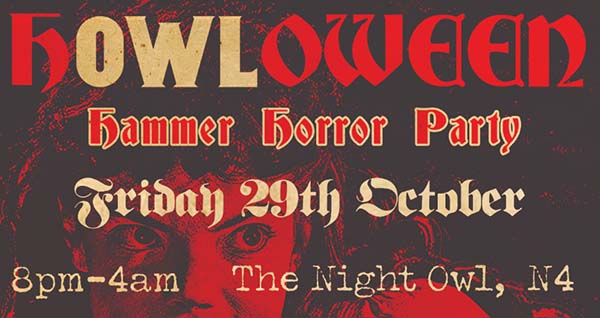 If you cannot make that, then I'm also pleased to be able to say that I am contributing a specially recorded spooky session to the Home-brew Electronica Show Podcast, which will be broadcast for the first time at 8pm this evening.