The Apparition Phase
Last night I finished this novel – The Apparition Phase.
When Tim and Abi decide to fake a photo of a ghost to frighten an unpopular school friend, they set in motion a deadly and terrifying chain of events that neither of them could have predicted, and are forced to confront the possibility that what began as a callous prank might well have taken on a malevolent life of its own.
Congratulations to my friend, the author, Will Maclean for giving me a night spent lying awake listening afeared to every creak in the house.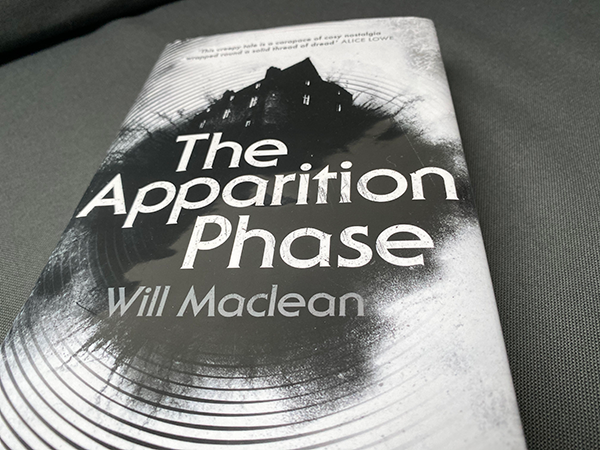 It's set in 1970s England and features lots of paranormal minutiae and period detail. I recommend it if you like meeting loads of characters who seem perfectly nice, and then experiencing a slow creeping dread page after page as you realised terrible curséd things are going to inevitably happen to all of them. Jolly good stuff.
Will also did the amazing thing of hiding a 1,000 word short story in signed copies of the book that people had to work collaboratively to unravel. There's an open spreadsheet where people are gathering it.