A one-line review of every #TimsTwitterListeningParty I joined in June 2021
Nobody has asked for this. It is more for my benefit than yours. It's a monthly series. I've marked LPs that I'd never heard the whole way through before with a 🆕 icon. The links (mostly) go to the album on Spotify. Fewer this month, mostly down to clashing with Euro 2020, and the Mighty Fall Facebook Group listening parties having a month off.
🆕Lean Logic The Last Mirage A great start to the month with a new album and new artist for me, in a sort of mellow Stereolab / Jane Weaver sort of space, with lots of sonic flourishes proudly borrowed from Bowie's Low, nice harmonies, I really, really enjoyed it.
🆕Small Black Cheap Dreams A mellow synth-pop double whammy as this LP was straight after – sophisticated dreamy synthpop with a Cut Copy / Hurts vibe that put me in mind of how cruelly the world ignored Botany 5 and Frazier Chorus in the early 90s.
🆕Cheval Sombre Days Go By Produced by Sonic Boom and consisting of 100% gorgeously and beautifully reverb-drenched blissed out miserabilism in a mellow acoustic Spacemen 3 style.
🆕Tom Vek Leisure Seizure I do like his stuff, and of course in this house we dig repetition, but *whispers* the vocal melody on about half these tracks is just the same one recycled again and again, isn't it?
Talk Talk It's My Life The It's My Life album was my introduction to Talk Talk, I had it taped on a C90 with The Party's Over on the other side and can remember playing them on the bus on the way home from school. It's a great album, but it's worth digging out the live versions of the It's My Life tracks from when the band were touring Colour of Spring in 1986, as I imagine it is closer to how Mark wanted them to sound – more organic, fewer synths. Also, not that I am feeling sentimental and old about reliving an album I used to listen to before I'd done my GCSEs, but fucking hell even the "1997 Remaster" listed on Spotify is 24 years old. Fuck me.
Dutch Uncles Cadenza Starts with an imposing flurry and I heard elements of XTC, Franz Ferdinand, Friendly Fires and even a strong dash of my beloved Sparks. At times I even thought – "Oooh, Teleman, but I actually like it?". Ultimately though I did find that it was a bit one-paced as an album.
🆕Martin Carr New Shapes Of Life I think I am seeing Martin later this year supporting The Charlatans, and this album suggests that it will be a perfectly pleasant half-hour watching him. Nice enough in its own way, with more than a hint of Frazier Chorus again. I hear Frazier Chorus in a lot of things, don't I?
🆕Chloe Foy Where Shall We Begin Didn't know at all what to expect from this but it was lovely folks-y Laura Marling-adjacent songwriting, but I was really struck with how elegant and poised it was, with a really rich production sound to it. Another fab #TimsTwitterListeningParty discovery and Chloe even personally forgave me for tweeting along about Italy-Switzerland in Euro 2020 at the same time.
🆕New Pagans The Seed, The Vessel, The Roots And All New to me and a decent old racket, very Sonic Youth / Breeders / Wolf Alice adjacent with Natural Beauty and It's Darker being real punch-out tracks, but like Dutch Uncles I found it all a bit one-paced. Also this happened about two tracks in…

🆕LIINES Stop – Start Is this set of reviews getting a bit one-paced, because you'll never guess what I'm going to say about this? Started off with a tremendous explosion and I really liked it, but like a support act that kept sort of hammering out the same thing and again, even though it is a short album at half-hour, by the end it had slightly outstayed its welcome.
🆕Max Bloom Pedestrian At times a gentle 70s singer-songwriter vibe, at times reminding me of Nick Heyward, or Coxon-led Blur tracks that narrowly failed to get onto Modern Life Is Rubbish, this was a very pleasant 45 minutes.
🆕Stubborn Heart Made of Static Leftfield electronica singer-songwriter stuff, with some lovely twisted chord progressions – put me in mind a bit of Black's Colin Vearncombe or a less-folksy Sweet Billy Pilgrim. Enjoyed it.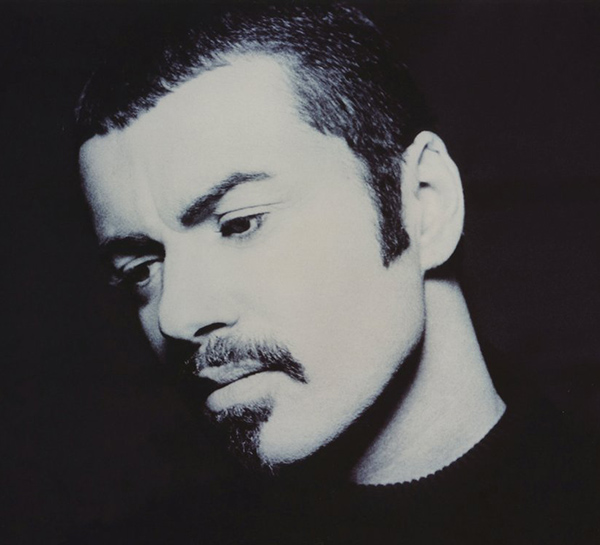 George Michael Faith Of course I was far too much of a serious miserablist indie kid to have enjoyed this album when it first came out. My route into George Michael fandom started with a prank. As a new romantic synth-pop kid and then a serious indie nerd I had zero time for Wham! As a wind up, my sister bought me the Last Christmas 12″ as an Xmas pressie. And out of obligation I played the b-side and of course it was Everything She Wants (Remix) and I was like, hang on… My music nerd head says that everything having gated reverb on Faith dates it very precisely, but it just works perfectly? One More Try is one of any number of George Michael songs where drum machine + bass + pad/organ synth sound + THAT VOICE is all you needed in an arrangement. Father Figure is an immense tune, which has a different lyrical meaning to it now – the same as I Want Your Sex. I'm sure there are some people who saw this all as queer-coded at the time, but come on listen to it – it isn't I Want Your SEX, it is I Want YOUR Sex. There's not a single bit of being mediocre on this album from him, is there? Every vocal performance is A+++. Monkey was a big track for me. It was about the 1,057th single from Faith, but when it came out I was working in a factory pumping out Radio One all day and this was the next track after Everything She Wants (Remix) that I was like … oh hang on … so my evolution of George Michael fandom is basically: The early Wham! songs are fun -> OH NO Wham! are bigger than Duran Duran now, I hate this with a burning passion -> Everything She Wants (Remix) is the bomb -> MONKEY!!! -> to be continued…
🆕Lonelady Former Things In between the George Michael albums was the launch #TimsTwitterListeningParty for the new Lonelady album, so I saved my first listen for that. Honestly, if someone had just given Julie a list of all my favourite sounds and been asked "Can you make an album out of that?" she would have ended up with something very close to this. It leans heavily into its influences, most of it sounds like it could have been on a record coming out of Manchester or Sheffield studios in 1982, but it also twists it somewhere new. She is touring in September and January and I have tickets and you should get them too.
George Michael Listen Without Prejudice Vol. 1 When this came out in 1990 I was working in a record shop in Walthamstow and remember letting it run out of stock before a Saturday because it was "only" the George Michael album. But that was because I hadn't played it. And as soon as I actually heard Praying For Time properly it was obvious this was a very special album. This all hits lyrically harder now, doesn't it? "There's someone else I've got to be" in Freedom 90 wasn't just about not being in Wham! anymore, was it? I just think that all these amazing pop songs hit so different now when you think back that he was doing all this while feeling forced to hide his sexuality. I honestly love this album but haven't listened to it for decades, and oh god Mother's Pride used to have me in pieces at the time, and I wasn't even a parent then. At the end of the LP he sings:
🎶 All those insecurities
That have held me down for so long
I can't say I've found a cure for these
But at least I know them
So they're not so strong 🎶
One thing I would say that has been so important to me is in recent years I've just accepted and leant in to who am I and it has made me so much happier and that verse just leapt out at me there. Thank you George Michael. Bless you. Rest well.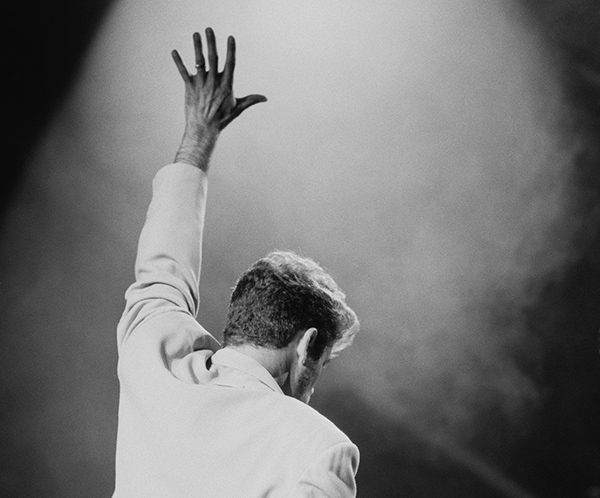 The Art Of Noise In Visible Silence I was a big fan of ZTT and this was lacking something after they split from the label – it is all virtuoso use of the Fairlight but to what end? Brave to have a whole track dedicated to P.W. Botha being a racist cunt though.
🆕Cold Water Swimmers Holiday At The Secret Lake A brisk and enjoyable half-hour this, like a raggedy La's with a bit more distortion, The Coral, The Hollies and The Byrds thrown in.
Desperate Journalist Grow Up Desperate Journalist were an algorithmic Spotify discovery for me, a couple of years back. It kept putting them in my Release Radar or Discover Weekly and I was like "This name is too on the nose" and I kept skipping them. They are so, so good. Eventually I bought a t-shirt to wear ironically in the Guardian offices. Well, it makes me laugh anyway. Hollow which opens this LP is the first track I heard is just a fantastic summing up of their sound. Why Are You So Boring? is brilliant but also makes me cringe inside-out because it could have been sung to my earnest teenage self, and Lacking In Your Love is an absolutely stand-out track by anybody's standards. This band should be filling arenas. But until they are, you can see them at Rough Trade East next month. And me. I will be there right down the front.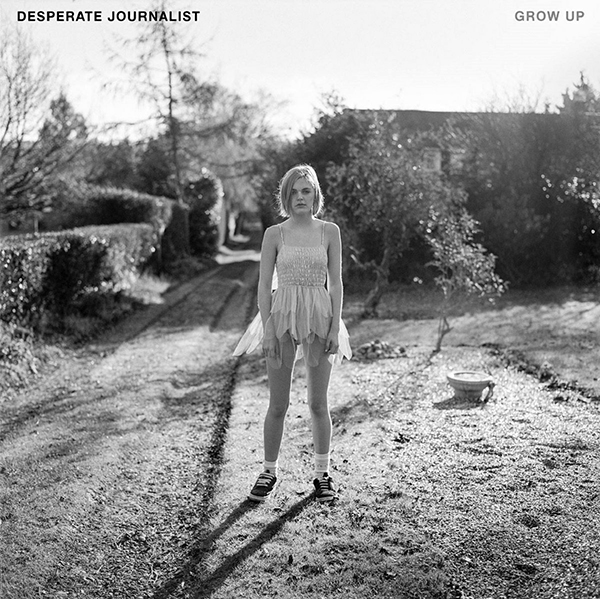 🆕Whyte Horses Pop or Not Of course I am a nerd and of course I have a spreadsheet and this was the 350th #TimsTwitterListeningParty I joined in with live, and it was lovely 60s sunshine pop sound with the occasional unexpected outburst of being French.
🆕Sunstack Jones Sunstack Jones This was in a similar vein, lovely 60s sparkling jangly Byrds-ish guitar pop with harmonies, a bit of early Verve, a dash of Black Rebel Motorcycle Club – what's not to love?