Friday Reading S13E06
Friday Reading is a weekly series of recommended reads from the Guardian's Martin Belam, covering journalism, media and technology, and other interesting nerdy things he found on the internet this week. It is now in its thirteenth season. Sign up here.

Just a short one this week because I have been very much wrapped up in covering the Winter Olympics, and the wife and kids are away so its just been me and the doggo 24/7.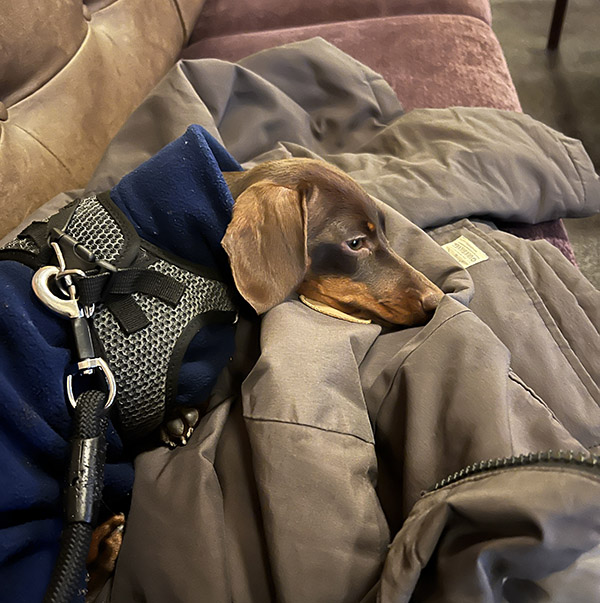 "Arc lights and hydraulic presses (powered by a hidden steam engine), electric telegrams, a prototype fax machine, mechanical birds in artificial trees, a submarine, guns, the first life-size and lifelike sculptures of dinosaurs, Goodyear's vulcanized rubber, Matthew Brady's daguerreotypes, even Britain's first flushing public toilets."
Genevieve Bell argues that the metaverse is just a new word for an old idea that can be traced back as far as the "Great Exhibtions" of the 19th century.

This is a lovely photo essay – I AM 100% NOT BIASED BECAUSE IT STARTS WITH MY LOCAL OVERGROUND STATION AND A BOWIE PUN – about prefab railway stations and yet how they all end up different because of the communities around them.
"Station to station: a spotter's guide to prefab design on the railways" – by David Lawrence with photographs by Luke O'Donovan
[Although I've seen some train nerds get vexed about the use of the word 'prefab' rather than 'built with standardised components']

An article on how they adapted a train to spray whitewash behind it on the Central Line on the London Underground, to brighten up the tunnels so it wasn't so bleak and intimidating for passengers in the early 20th century, and there's pictures and everything but I'm still not entirely sure this isn't an April Fool escaped into the wild.

Ron wants to be sure that you didn't miss this week's Guardian Thursday quiz: Vandalised paintings and newly found planets – take the Thursday quiz

"Take it from a puzzles veteran of five weeks, once you stop trusting the puzzle-master, it's all over and I can feel my interest curdling, a withdrawal helped along by my seven-year-old. 'Oh,' she said flatly, when I showed her a Wordle this week. 'It's hangman.'"
Grimly fascinated with questioning whether Wordle genuinely got less fun and harder under the auspices of what Emma Brockes described here as "the New York Times, effortless ruiner of all things", or whether people just collectively feel like it has become less fun and harder because of the NYT. I don't think there's any evidence at all that they've changed the game mechanic or the word list it was running off, is there, except to make the dictionary of allowed words slightly stricter?

"Last summer, MVRDV's installation Marble Arch Mound dominated the news in the United Kingdom following considerable negative visitor reviews. The British press had a field day: the criticism was endless, as were the number of journalists who rushed to cover the story. In Dutch we have a saying, 'those who are being shaved must sit still'. While the barbers of Fleet Street had their razors out, and until officials completed their investigation, we refrained from responding."
Absolutely grade-A passive-aggressive essay here from the people who developed that ungodly mound at Marble Arch: Learning from Marble Arch mound: a premature opening and an execution lacking in love (our side of the story)

TWITTER ACCOUNT OF THE WEEK: @BadVaccineTakes – veering from the merely mistaken or uninformed, to the absolutely unhinged. Did you know I am issuing a MAC address because of the graphene they injected into me etc etc.

Britain's sea eagles are a magnificent sight – so why are people poisoning them? – Helena Horton

NOT THE ONION: Burning ship carrying Porsches adrift near Azores without crew

TRACK OF THE WEEK: Let Me Inside Your Head by Swim School sounds like a lost banger from Curve or Garbage that would have ripped up the dancefloor in 1991, I adore it.

"This year, RSD offers 411 new releases, a fact that should leave those in the physical music business seething. Thanks to Brexit and the pandemic, we simply can't make enough records. There is an international shortage of the various components required in vinyl manufacture, as well as a backlog exacerbated by last year's pop-heavy release schedule. The issue is not going away. Whereas vinyl would typically take 12 weeks to produce, we're now looking at nine months for a short run of 12-inch vinyl."
"Record Store Day is harming, not helping, independent music shops like mine" – Rupert Morrison

"It felt like you had one foot in a gig and one foot in an art exhibition" – Halina Rice on her unique surround sound installation/gig at Copeland Gallery just before Christmas. It was a great show. She brings it to the Sonica Arts Festival in Glasgow on 19 March.

Very clever new video for a new track from Hate Moss – Eremita

I'm doing another hometown m-orchestra gig in Walthamstow – it is Saturday 12 March at the wonderful Walthamstow Trades Hall. Free for members, £3 on the door otherwise.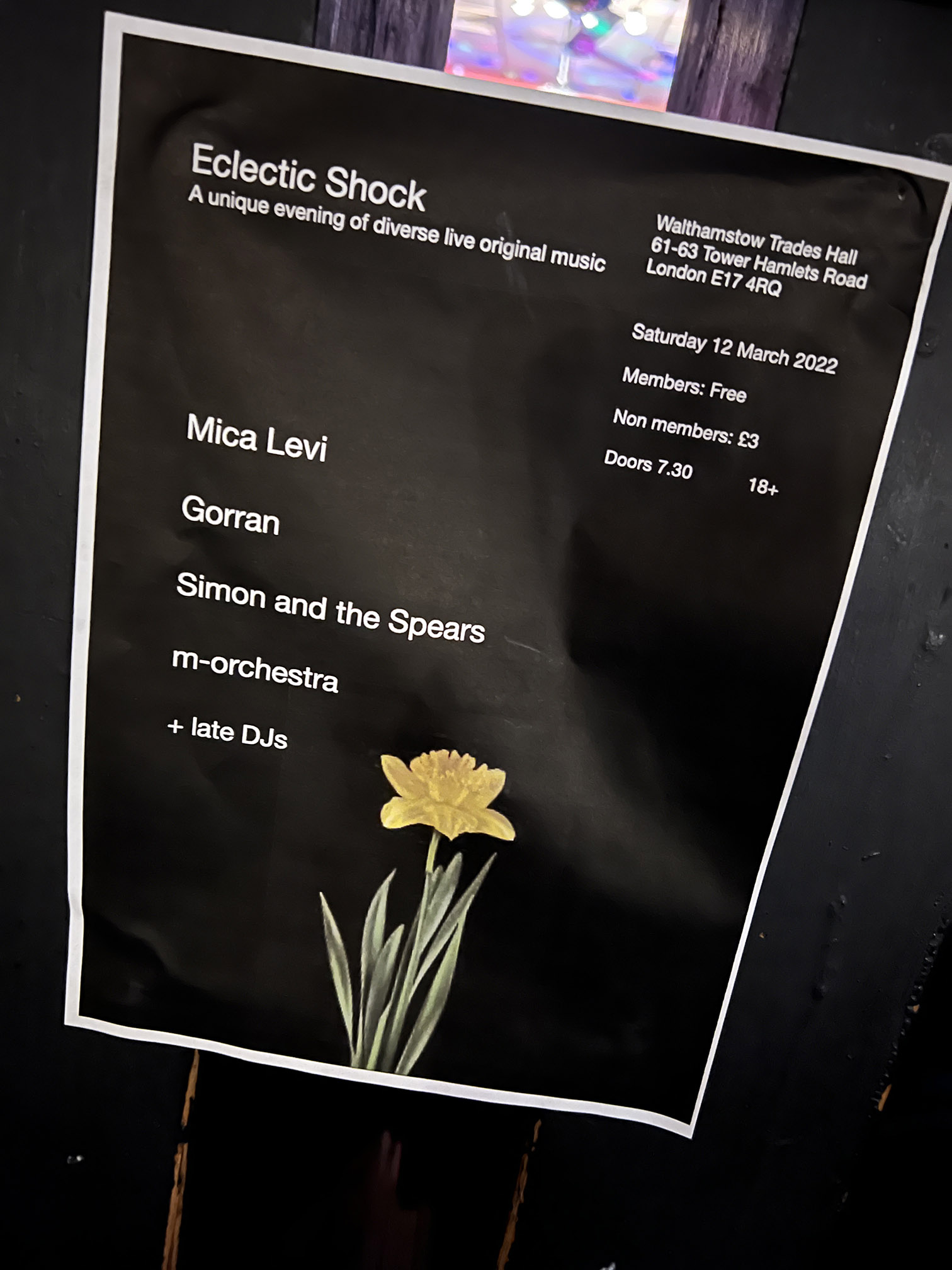 I should also be playing in Cambridge at the Blue Moon pub from 7pm on Tuesday 22 February.