Friday Reading S13E05
Friday Reading is a weekly series of recommended reads from the Guardian's Martin Belam, covering journalism, media and technology, and other interesting nerdy things he found on the internet this week. It is now in its thirteenth season. Sign up here.

I think I've mentioned on here before that in the UK I believe that the pandemic is over, even if Covid isn't. If the NHS could support the hospitalisation level of the Omicron wave without collapsing according to the government's own definition, then there is no way this current government will ever impose restrictions again. It is going to take a lot of people time to adjust to this. I was struck by this from Gemma Peters, CEO of Blood Cancer UK, on how the end of the pandemic is unevenly distributed.
"We're yet to see the government to set out their plan describing how the country will learn to live with Covid, specifically how people with blood cancer and others who are immunocompromised will be able to return to a normal life. That plan must include additional support for our community including employment support & making it as easy as possible to access vital Covid treatments. Ministers also need to ensure the public know that there are 500,000 in the UK for whom the vaccine is less effective and therefore are not as 'free' as everyone else. It is reckless for the Secretary of State to say that this change will makes us the 'freest country in Europe' as it will mean the opposite for anyone less protected by vaccination."

I remain endlessly fascinated by the capacity of machines to take the dull and repetitive bits of people's jobs away – including mine. Here's Samuel Danzon-Chambaud looking at five experiments with automated news at the BBC.

I got so fed up of typing out the same Covid numbers every day that I made a spreadsheet I called my Dashboard-o-Matic where I just copy and pasted the same bits of the UK government dashboard each morning and then a set formulas took the numbers out and worked up if they were going up or down etc and at the top of the sheet spat out a whole set of paragraphs for me to put into the live blog.

If people feel they can't write somebody's name in full on Twitter or on their blog because of the history of name-search bullying, you've got yourself into a select band of web characters. I saw loads of people praising that J*n*th*n P*e video that went a bit viral. Don't do that. The guy is an internet bully who organises pile-ons from his fans and happily posed for selfies with Tommy Robinson supporters. Someone at the NYT should have done better due diligence.

Ron wants to be sure that you didn't miss this week's Guardian Thursday quiz: Cartoons, computers and Queen Victoria's secret – take the Thursday quiz

Very jealous that my colleague Gwyn got to go on the media excursion to ride Crossrail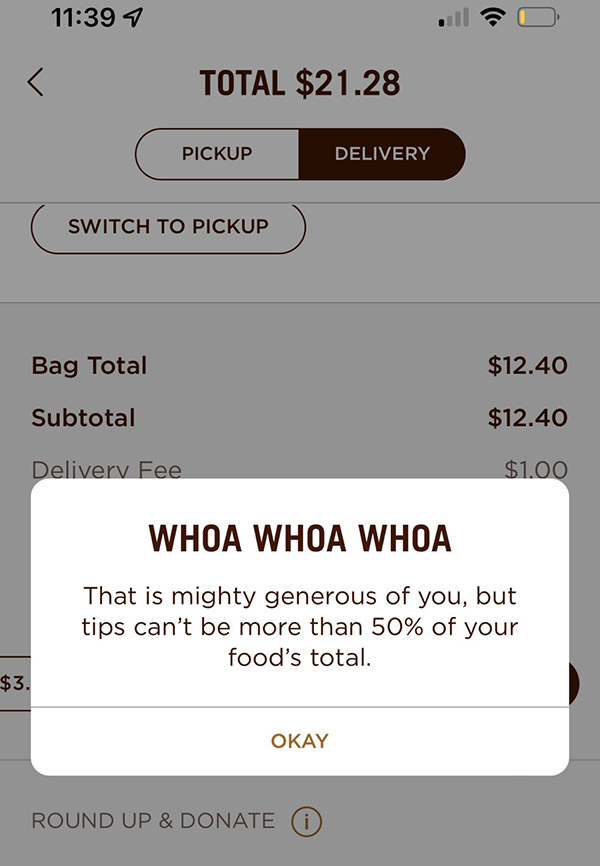 This screenshot has been pinging around Twitter for days now, and I'm absolutely fascinated by how some poor sap in the UX department probably casually wrote that "WOAH WOAH WOAH" message considering that the only possible use case was someone mistyping the amount of money they wanted to tip, and probably only ever expected a handful of people to ever see it, and now those few words are being used to sum up the whole attitude of the brand to its drivers.
Here's a typical comment in response: "Someone hacked into my @ChipotleTweets app and bought a few hundred dollars of food for themselves, Chipotle never said a thing to me, but you try to tip your delivery driver… 'WOAH WOAH WOAH.'"
BUT – it's also absolutely mad to impose a limit in the app. A warning like this, yes, for sure. But why prohibit it? What a weird set of use cases they must have had to end up here.

@YoungVulgarian had an eventful week last week on Twitter. She recounts it for the New Statesman, saying "A lifetime of supporting women counts for nothing. I'm accused of being a 'pick me' girl vying for male attention."
"I am not here to complain about it or to make a case for transgender rights. I am not going to convince anyone to change their mind in a handful of sentences, and see no point in attempting to do so. Instead, I would like to point to two worrying developments in online feminism, which I believe were made depressingly clear by this incident."
"Feminism has been reduced to the transgender debate" – Marie Le Conte, New Statesman

Incidentally many years ago I did some work at Mumsnet and by far the weirdest thing that happened was one day I went in to the building and the security guard, a guy much older than me, leaned into me conspiratorially, and then said in almost perfect Carry On cockerney style, "'Ere, what's it like up there, working wiv' all them women?"

TWITTER ACCOUNT OF THE WEEK: @BrickFanatics – do you like Lego? Do you love Lego? Non-stop Lego news.

Matt Round did an experiment where he asked for donations on his brilliant draw a perfect circle game, and after a million viral page impressions he earned £3.

MIT engineers create 'Impossible' new two-dimensional polymer that self-assembles into sheets and is stronger than steel, light as plastic.

Incredible work to double the length of time we can do nuclear fusion for, but someone pointed out this absolutely brilliant quote that totally highlights the difference between scientists and engineers.
"Prof Ian Fells, the emeritus professor of energy conversion at the University of Newcastle, said the record-breaking release of fusion energy was 'a landmark' in fusion research. 'Now it is up to the engineers to translate this into carbon-free electricity and mitigate the problem of climate change,' he added."
VERY: "Come on, engineers. We've done our bit."

Awesome astrophotography from the South Downs. It really is.

There's a maths version of Wordle called Nerdle and I got my first try right in three guesses but … I'm not entirely sure I understand how? Or how to make a system? Definitely going into the daily routine for a bit though.

I was having a moan up on Twitter – WHO ME? I KNOW. YOU ARE SHOCKED – that Manchester United were making a big deal out of changing their socks when they played Middlesbrough to help avoid a colour-blind kit clash, even though they were still gonna go with green shirts v red shirts. However, the lovely people at Colour Blind Awareness said "We're taking it as a kind of win today" because at least they were doing something, as opposed to "Six Nations: Wales-Ireland kit clash frustrates colour-blind fans".

I know I keep banging on about that film of Ernest Shackleton's antarctic expedition but it really is very good. Read more about it here.
"Shackleton replied that 'death is a very little thing and knowledge very great … and really Regent Street holds more dangers than the 5 million square miles that constitute the Antarctic continent'. His confidence was misplaced as events transpired."


DOCTOR WHO CORNER: Congratulations to Jodie Whittaker who is having her second baby!

Every time I use the "Object selection" tool in Photoshop I think back to how much I used to have to intricately trace around stuff with the cursor in 2004 and feel like I am cheating.

Those Transdiffusion people have made a new site that looks crammed full of interesting stuff about nineteen-fifties TV, media and entertainment. Time-sink alert.

England no longer bidding to host the 2030 World Cup is one of the most sensible announcements I've heard in the last few years. 2030 will inevitably go to some kind of CONMEBOL bid to celebrate the centenary of the first World Cup in Uruguay. Currently on the table is a joint effort by Uruguay–Argentina–Chile–Paraguay. Mind you if Fifa get their way I guess we'll be having 64 team World Cups every six months by then.

TRACK OF THE WEEK: Just To Be A Part by Julia Jacklin starts as a whisper then builds and builds.

A really lovely Variety review of what looked to be some triumphant first post-pandemic shows from the Sparks Brothers.

Extremely aggravated that Sparks incredibly meta So May We Start? that formed the amazing opening sequence of Annette didn't make it from the long-list to the short-list for the Oscars, and instead they nominated Van fucking grumpy arse Covid deni[MARTIN IS DRAGGED AWAY BY SECURITY]

Oh my, it sounds like there is new music coming from Claudia Brücken and Susanne Freytag – 20 second taster here.

I'm doing another hometown m-orchestra gig in Walthamstow – it is Saturday 12 March at the wonderful Walthamstow Trades Hall. Free for members, £3 in otherwise. Ticket details soon.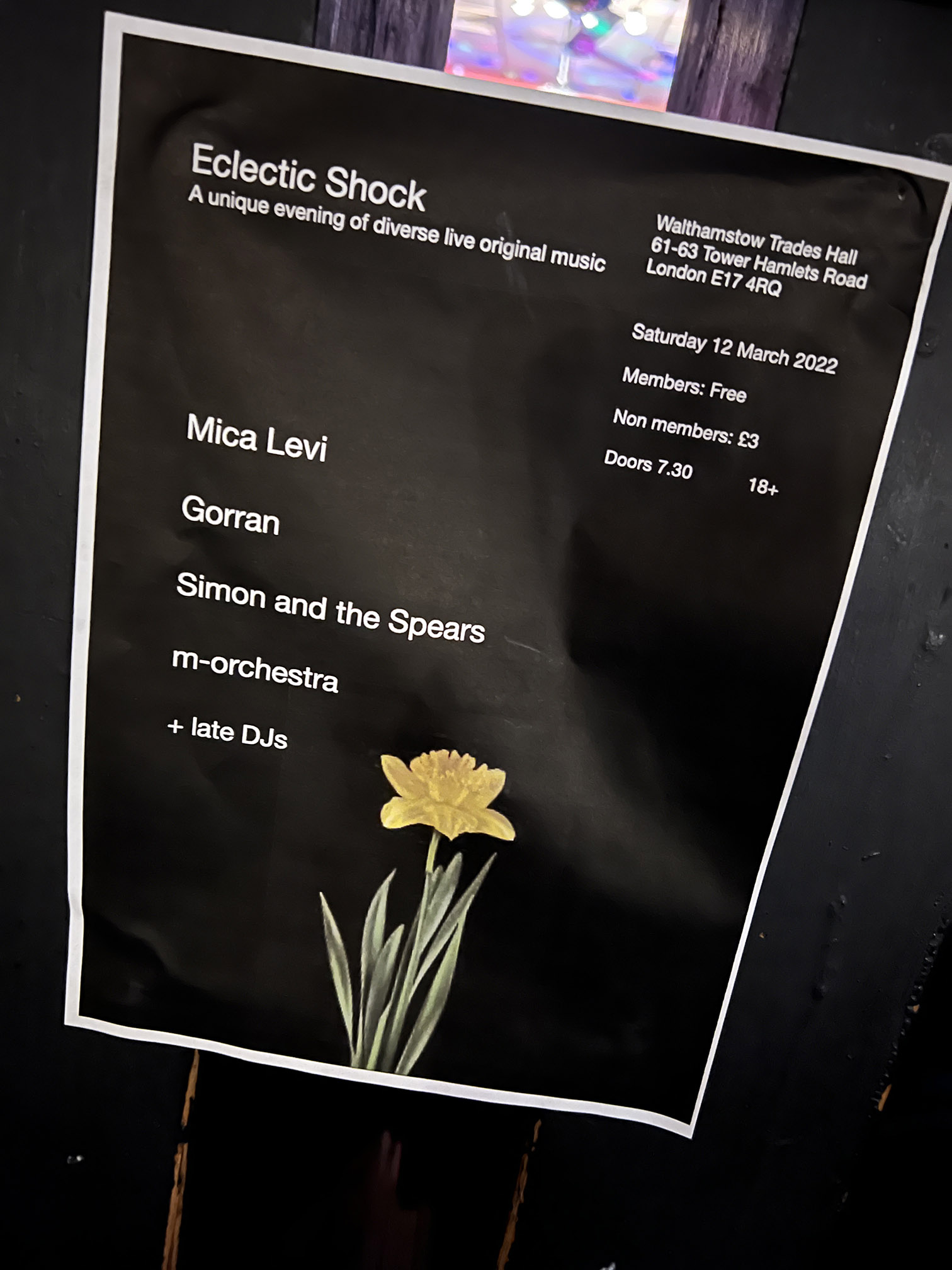 Join me every day during the Winter Olympics for the Guardian's Beijing daily briefing from Walthamstow! Sign up here.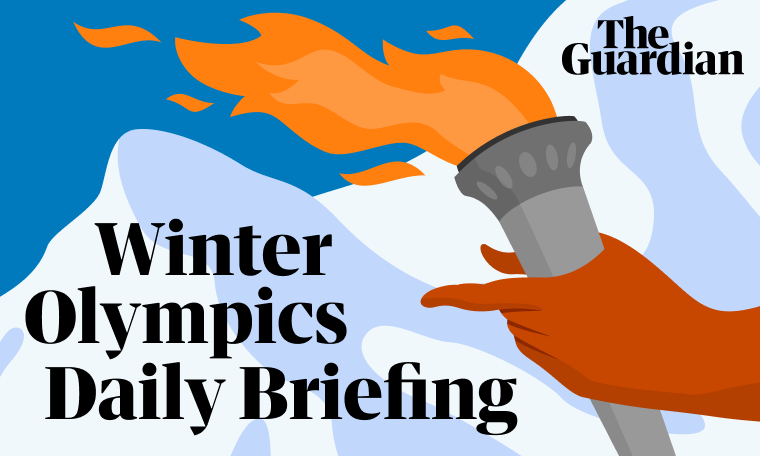 Where the Winter Olympics live blog magic happens …