Friday Reading S13E24
Friday Reading is a weekly series of recommended reads from the Guardian's Martin Belam, covering journalism, media and technology, and other interesting nerdy things he found on the internet this week. It is now in its thirteenth season. Sign up here.

I missed a week, sorry. Had a massive long shift on Thursday and just couldn't face typing anything else. Here was the quote of the week last week though from Michael Walker:
"Have you ever heard a government minister say landlords should hold rent below inflation? Or told business owners they should hold down prices and take a hit on profits? Because we're hearing a lot of them demand that of workers today!"

I will never let this Gamergate thing go, precisely because of what Ryan Broderick says here:
"American pop culture has, instead, tried very hard to pretend Gamergate didn't happen, even though there probably isn't a single woman, person of colour, or queer person working in video games, animation, or fandom media that isn't deeply aware of it. Why? Well, I think the main thing is that the men who were sucked into Gamergate are both too normal and too pathetic simultaneously to grapple with. The idea that so many adult American men could care that deeply about the reviews of video games and anime is almost too bleak to really psychologically process. Also, I suspect a lot of entertainment companies know that they need to keep that toxic ball of male fandom happy because they can keep selling them toys."

Talking of which this is a compelling but disturbing read, amazing bit of journalism by Elizabeth Williamson, but how you could do it and not end up screaming in her face …
"When we spoke, I asked her whether she doubted Sandy Hook because first grade children being murdered in their classrooms was too hard for her to face. 'No. I just had a strong sense that this didn't happen,' she said. 'Too many of those parents just rub me the wrong way.' She judged the parents as 'too old to have kids that age.' She found their clothes dowdy, their hairstyles dated. Where were their 'messy buns,' 'cute torn jeans,' their 'Tory Burch jewelry'? She mocked their broken stoicism. Their lives had fallen to pieces, but in Watt's mind they seemed "too perfect," and also not perfect enough."
… or this bit …
"'You told me you made hundreds of phone calls looking for the cleanup information,' I said, working to keep my voice neutral. 'Did you ever read the one-page Newtown police report that spells out what you spent years trying to get?' Watt was momentarily silent. 'I haven't seen that document,' she said blithely. 'But where are the receipts?'"
"Prove to the World You've Lost Your Son" – How a Tulsa grandmother became a vicious Sandy Hook conspiracy theorist—in her own words

"'I feel like with these tools, there's some backdoor to access user data in almost all of them,' said an external auditor hired to help TikTok close off Chinese access to sensitive information, like Americans' birthdays and phone numbers."
Leaked audio from 80 internal TikTok meetings shows that US user data has been repeatedly accessed from China – Emily Baker-White, Buzzfeed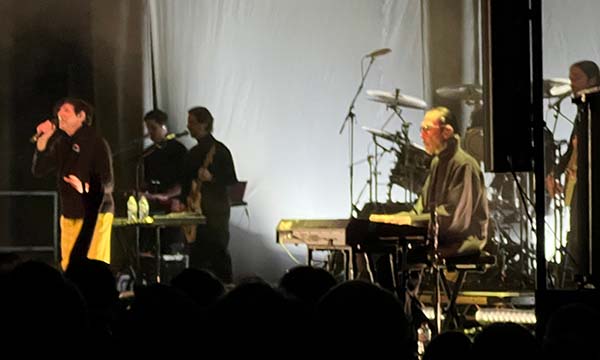 Ron wants to be sure that you didn't miss this week's Guardian Thursday quiz: Ancient pharaohs, weird science and lovely Liza Minnelli – take the Thursday quiz
And last week's too: Detective debuts, Pilton pop and crabs in disguise – take last Thursday's quiz

Incidentally the Guardian has got an article where Russell Mael of Sparks (among others) talks about how much he loves Kate Bush, hold me, it's too much.

This has freaked me out that they got to the point where they could effectively transplant monkey brains into different bodies and keep the brain alive but also the description of the unethical nature of the experiments that got to that point, jesus h.
"If you want to take heads off of people, that's upsetting to many folks. And I do think that some research was funded specifically because it was racing against the Soviet Union. When that pressure wasn't there anymore, then neither was some of the interest. But he just never lost sight of it. And people tried to get him to. As a matter of fact, I say later in the book, when he was being nominated for the Nobel Prize [for his spinal cord cooling technique], the person who was nominating him was like, 'Maybe don't talk about the monkey heads. Let's calm down on that.'"
"If You Transplant a Human Head, Does Its Consciousness Follow?" – Max G. Levy interviews Brandy Schillace for Wired

I went to see Moon, 66 Questions this week, which I found equally moving and baffling in parts. Peter Bradshaw called it an "elusive but rewarding study of family tension" for three stars, whereas Wendy Ide gave it four stars saying "oblique view of a family reunion is a cinematic pleasure".

"Engineers at the European Space Agency (ESA) are getting ready for a Windows 98 upgrade on an orbiter circling Mars. The Mars Express spacecraft has been operating for more than 19 years, and the Mars Advanced Radar for Subsurface and Ionospheric Sounding (MARSIS) instrument onboard has been using software built using Windows 98. Thankfully for humanity and the Red Planet's sake, the ESA isn't upgrading its systems to Windows ME."
Fascinating actually because they are saying the performance upgrade they have managed to work will be like getting a whole new thing up in the sky. By Tom Warre for the Verge.

"Later in life lesbianism coming out stories are diverse too. It's not all that different to a young person coming out. Young or old, some people's families cut them off and other people's families say they've known for years. It can be brutal or brilliant."
I really loved this piece from my friend Caramel – "Coming out is complicated, even more so when you're older" – including this brilliant (mostly) heart-warming anecdote:
"When we marched on Manchester Pride a few years ago, we passed a small group of protestors, waving placards and spouting Leviticus, and my daughter thought they were a parody: pretend protestors. To be fair, Pride is very pantomime. We had just met and bowed to The Queen and she had a beard and a wicked sense of humor. This was a day for dressing up and joy. But my daughter didn't know that such homophobic bile existed. The Christians she knows aren't homophobic. I don't want to burst her bubble."

The Facebook "laugh reaction" emoji on news stories is by far the fastest "I'm an absolute cunt" detector known to humankind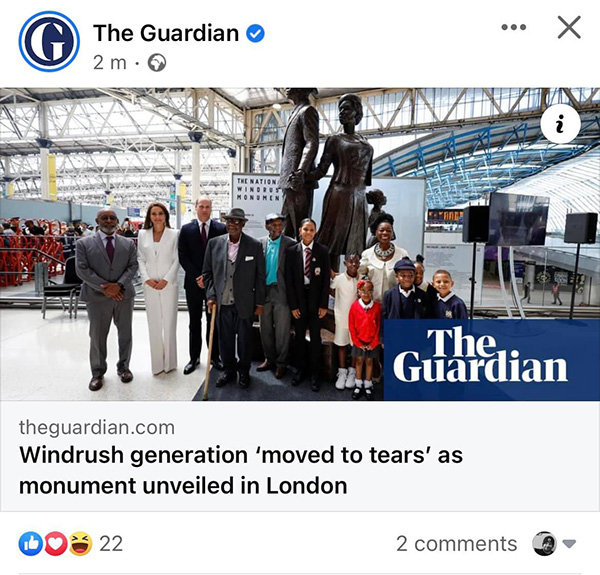 I'm cry-laughing emoji at this though: Tether to launch stablecoin tied to pound as UK aims to become crypto hub

A solid gold line in this BBC piece about so-called CryptoQueen Ruja Ignatova: "According to allegations made by federal prosecutors, it was essentially a Ponzi scheme disguised as a cryptocurrency."
As opposed to?

"Riot Games, the developer behind the free first-person shooter (FPS) Valorant, will start monitoring players' voice communications on 13 July. The game company says it's to help train the language models that it will eventually use when evaluating player reports across all its games."
James Vincent observes: using AI to monitor trashtalk in game lobbies sounds like it might cut down on abuse, but in reality you're forcing a whole generation to come up with increasingly oblique and original insults to outwit automated censors
"Valorant will start monitoring your voice chats starting 13 July" – Emma Roth, The Verge

DOCTOR WHO CORNER: The Peter Cushing 1960s Doctor Who and the Dalek movies are 4K restored and back in cinemas as a double bill on Sunday 10th July

If you are in Australia I believe you can now stream online the Doctor Who Am I? documentary I wrote about for the Guardian.


Since the last newsletter I've been to see Pet Shop Boys at Camden Electric Ballroom, Dandy Warhols at the Roundhouse, and last year's Eurovision entry from Ukraine – Go_A – at the Garage. All reviewed in my one-line review of every gig I've been to in June 2022 round-up.

Wiltshire-based paranormal investigator Hayley Stevens writes about The Paranormal Establishment identifying some of the regular old problems of 'fandom' but dressed up as academia in this setting:
"These are communities which run the risk of being very insular, with unspoken standards that it is nearly impossible to reach to feel accepted. Consulted as an expert, I have been happily involved in a number of popular media projects in the last couple of years which I have quietly watched be torn to shreds and highly criticised in private online discussion groups by those involved in these types of communities. Have there been issues with the projects? I considered this, but then realised that the issues do not sit with the projects but instead with the fact that those creating, participating, and producing these projects do not fit the mould. They do not belong. They didn't consult the people considered community leaders who always get asked for their input. They don't idolise the male researchers of yesteryear. They don't have bookcases lined with out-of-print textbooks self published by some bloke in the 1960s (maybe even a Nazi, but we don't say that bit out loud), and they cannot cite research that is over 70-years-old off of the tops of their heads, and therefore should not get a seat at the table"
"The Paranormal Establishment" – Hayley Stevens

See you next week. (Probably, workload permitting etc).