A one-line review of every gig I've been to in September 2022
Nobody has asked for this. It is more for my benefit than yours, I guess. It's a monthly series now. Links go to the artist website. Maybe your interest will be piqued by one of the reviews. Maybe you'll scroll straight past. Maybe you'll unsubscribe thinking whatever did I ever see in this blog?

Martyn Ware, Trades Hall, Walthamstow, 1 September – Not a gig, but Martyn was talking about his autobiography and it was a lovely evening chock full of great Human League and Heaven 17 anecdotes, and also he doesn't get enough credit for the number of things he has produced away from that.

Blancmange, Friars, Aylesbury, 3 September – I haven't really rated the new and recent stuff, so keep baulking at the price of going to see their own standalone gigs, but this is the second time I've seen Blancmange as a support act in the last ten months and each time it has been completely exceptional – a very under-rated back catalgoue.
Thompson Twins' Tom Bailey, Friars, Aylesbury, 3 September – I wrote about this separately – Thoughts on … finally seeing Tom Bailey playing the whole Into The Gap album live – and I nearly missed it because in the afternoon I fell over and really hurt my ankle, but it was such a joy to see him performing the whole of Into The Gap, and I cried all the way through the first few songs with them including In The Name Of Love, If You Were Here and Lay Your Hands On Me. It was all a bit too much. I loved it so much.

Let's Rock Ipswich featuring, among others, Adam Ant, OMD, ABC, Howard Jones, Nik Kershaw, Heaven 17, Toyah, Ipswich, 10 September – Yeah it turned out that actually I had broken my ankle when I was in Aylesbury which maybe explains why the whole gig was a tearful emotional experience AND explains why for the fourth time in four years I had tickets to see OMD and didn't get to the gig, and why I've still never seen Nik Kershaw or Adam Ant, because despite having trains and hotel booked there was absolutely no way I could hobble to this.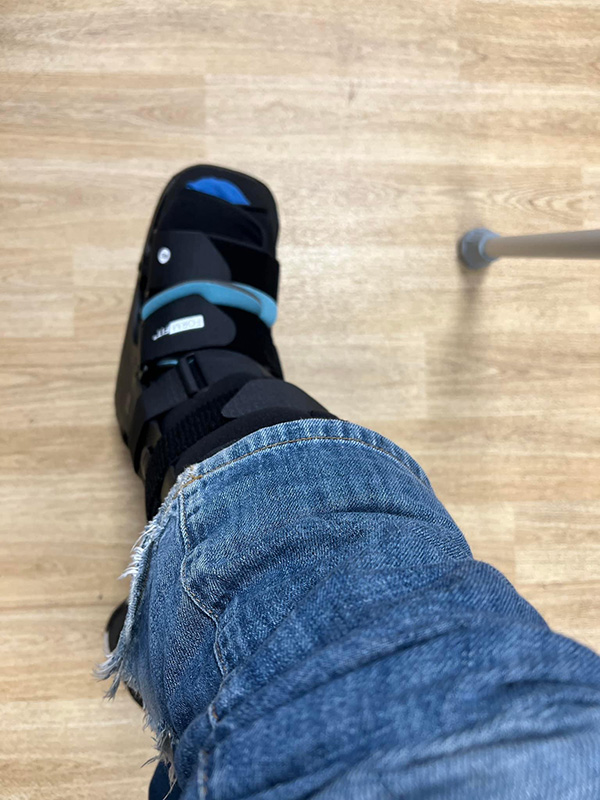 The Golden Dregs, Electric Ballroom, Camden, 15 September – But you can't keep me away from gigs for long. I did make it to the Electric Ballroom a few days later, where the Golden Dregs played stuff that sounded like a mix of Tindersticks, Magnetic Fields and Lloyd Cole, but I found it a bit one-paced and maudlin.
Katy J Pearson, Electric Ballroom, Camden, 15 September – She brings such effusive energy to her gigs, I absolutely love her, the singles off the first album are all complete bangers and the new album has some decent tunes on it and despite the crutches/boot palaver thanks to my ankle it was all good.

Midge Ure, Roundhouse, Camden, 24 September – I think he is very under-rated and after starting with a couple of solo hits he mostly played things from Ultravox's Rage In Eden and Quartet albums, and I enjoyed it so much I've bought a ticket to go and see it again next year.

Marillion, Hammersmith Apollo, 30 September – I haven't seen them live since Fish was the singer, and not really followed much what they'd done except to know that they've been very innovative early adopters of crowd-funding and building a cult web community around their stuff. There was a #TimsTwitterListeningParty for their new LP and I enjoyed it and though "I could fancy an evening of that" so despite not really knowing the material this was enjoyable, Steve Hogarth is a very charismatic frontman with a very powerful voice that commanded the arena. I cut this one a bit short though because I was still in the crutches/boot ensemble and bloody hell the Hammersmith Apollo is fond of some stairs, isn't it?