Friday Reading S12E06
Friday Reading is a weekly series of recommended reads from the Guardian's Martin Belam, covering journalism, media and technology, and other interesting nerdy things he found on the internet this week. It is now in its twelfth season. Sign up here.

Sad to hear of the death of Bob Baker, who contributed writing to the Wallace & Gromit films as well as many Doctor Who stories and who co-created the silly disco robot tin dog K-9 that I truly loved with all of my heart as a kid in the seventies. There's a lovely obituary here from Toby Hadoke.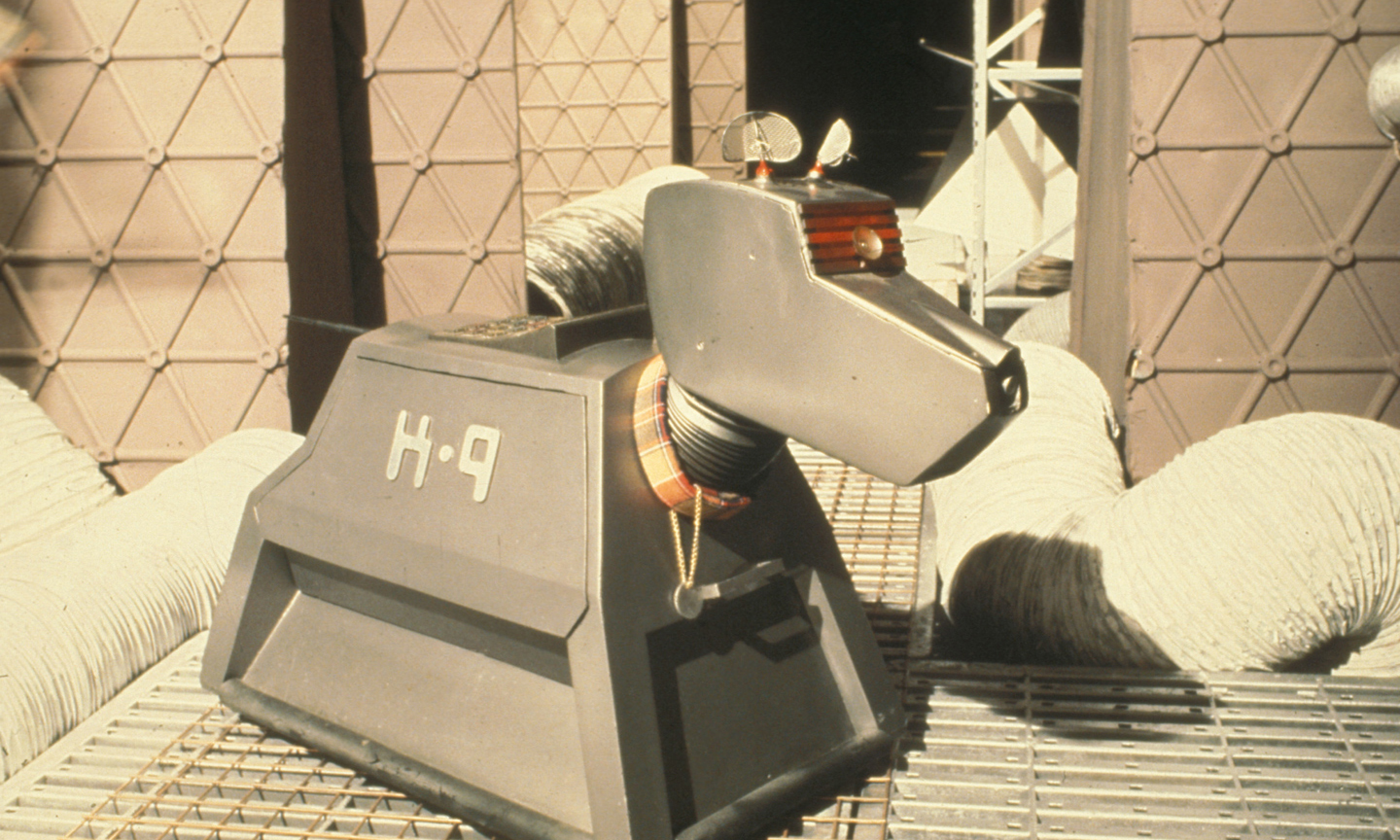 Was reading this review of macOS Monterey and having panic attacks. I'm still on Big Sur because of worrying about the compatibility issues with my music-making software, and to be honest every time I get a new laptop I essentially just set it up how I set up my first black MacBook in 2005, so I must be sooooooooooooooo behind what the OS can do these days. This is how you end up not being able to work your new remote control by the time you are 64, isn't it?

I'm not entirely convinced that fact-checking is the answer here – some of the most implacable enemies to the BBC's political news output have their own set of facts.
Would enhancing the BBC's fact-checking strengthen its perceived impartiality? – Stephen Cushion, Nieman Lab

"LGBTQ Employees Are Quitting the BBC Because They Say It's Transphobic" – Ben Hunte, Vice

If you read this and work in the news industry but aren't subscribed to One Man and His Blog then you probably should be. This was good from Adam Tinworth this week on mid/post-pandemic working and coping with newsroom stress.

"When reporters were allowed into court, lawyers for mortgage lenders regularly objected to their presence and attempted to have details of cases blocked from publication. A trade association for the finance industry wrote to a senior member of the judiciary asking about the Bureau's project, citing 'nervousness' about the 'reputational risks' to banks of public attention on these hearings. The project exposed the myriad barriers and confusions surrounding reporting on a critical part of the judicial system. In numerous cases, lawyers and judges remarked that they had never seen a journalist in these courts before."
"Open justice? The closed doors of possession courts" – Maeve McClenaghan, The Bureau of Investigative Journalism

The Verge is absolutely fucking done with the bullshit from big tech PR departments: Updating The Verge's background policy
"The trend with big tech companies now is to increasingly treat background as a default or even a condition of reporting. That means reporters are now routinely asked to report things without being able to attribute them appropriately, and readers aren't being presented with clear sources of information. This all certainly feeds into the overall distrust of the media, which has dire consequences in our current information landscape, but in practice, it is also hilariously stupid. Here are some examples:

* A food delivery company insisted on discussing the popularity of chicken wings on background.

* A large recruiting company claimed it was an unethical double standard for us to attribute a statement to their spokesperson because we asked the company to respond to allegations from former employees who spoke to us anonymously.

* A major car company's head of communications told us an April Fools' joke was actually real on background. The joke was not real."

Ron wants to be sure that you did this week's Guardian Thursday quiz: A wicked witch, an invaded pitch and a really big potato – take the Thursday quiz

There's a TV pilot of Bravo Two Charlies coming your way next week on BBC Wales and then iPlayer.

I've always really enjoyed Storythings' work around formats – you should subscribe to Formats Unpacked immediately if you haven't before. They are celebrating their tenth anniversary and have commissioned a series of pieces using different formats to explore reactions to fictional works. I'm very fond of what Duncan Geere has done here to explain climate migration in Australia on five different levels, and this piece by Casey Fiesler starts with a bang:
"Many of our fears about technology, whether as expressed in science fiction like this story or just through browsing today's news, are rooted in malfunctions big and small. What if my phone sends my text to the wrong person? What if my online bank account isn't secure enough? What if misinformation propagating across this social media platform contributes to a public health crisis?"

"8 must-read newsletters for data journalists" – Simona Bisiani

"It's possible Steve had hallucinations too. I will never know. The stigma weighed on him, and he did his best to hide the worst of his illness. Even when the volume was turned up, he would continue to soldier on into work — in the years when he could still work — returning home at the end of the day with his shoulders bunched up near his ears, his eyes flitting left and right, unable to speak. Then he would escape into the garden, pacing furiously and chain-smoking."
This is a really important and incredible read but also CONTENT WARNING I found it and the subject matter really quite distressing: "'Daddy isn't coming back': surviving my partner's suicide" – Manuela Saragosa, FT

+++ JOBS AND OPPORTUNITIES KLAXON +++
We've got a Deputy Audience Editor role going at the Guardian. It's a great team. The key bits of the job:
Monitor day-to-day trends across the internet, identifying editorial opportunities that fit theguardian.com's remit and passing them on to relevant editors.
Monitor fast moving search terms and editorial output on significant topics throughout the day to be able to offer the best direction to editorial staff.
Assist the Head of audience development in maximising audience while safeguarding the Guardian's editorial standards and values.
It closes on Tuesday 16 November. Apply here.

TWITTER ACCOUNT OF THE WEEK: @ukgranddesigns – No Context Grand Designs, just brilliant screenshots and captions from the show.

"Here's Every Weapon The Capitol Rioters Are Accused Of Having On 6 January" – Zoe Tillman, Buzzfeed

"Crisis winnowed our social lives, and we were forced to rank our friendships in order of importance. I only invested time in my primary friendships – and even then, it was mostly the friends who lived nearby or weren't doing key work who I kept things up with. But we need a balanced 'social biome' with enough variety in our interactions to meet all of our needs – which means secondary and tertiary friendships too. Those are the ones most of us neglected, or were forced apart from – like the work wives who I shared a tea-break rant with every day. For some, the pandemic provided an excuse to avoid conflict and slowly phase out old friends who they just didn't have enough in common with any more. For others, ending certain friendships wasn't a choice, but a by-product of the pandemic."
"Are You Suffering From Post-Pandemic Loneliness?" – Charlie Gowans-Eglinton, Grazia

DOCTOR WHO CORNER: Here's my recap for last week's episode – War of the Sontarans. I thought it was incredible fun and it felt like the first episode for ages where even under the official BBC Doctor Who Facebook account there were positive vibes in the comments.

I wasn't the only person to find this slightly annoying though, here's Huw Fullerton at Radio Times asking why does Doctor Who: Flux keep ruining its own cliffhangers?

I also published this too – Thoughts on … Doctor Who: The Evil of the Daleks (1967 and 2021) – although the version that went out as a newsletter appears to have come through completely mangled.
"I read Sathnam Sanghera's Empireland earlier this year which has allowed me to profoundly sharpen my perspective on how colonialism and empire shaped a lot of British thinking and popular culture without people realising it, and I think the Evil of the Daleks is a classic example of that. Kemel, played by Sonny Caldinez, is the only character in the story who isn't white, and he is a mute strongman. What I think is interesting now, having read Empireland, is how the Daleks construct their test for 'the human factor' along racial colonial lines. They are interested ONLY in recording how the white character – Jamie – is going to outwit and defeat Kemel. They don't even entertain the possibility that they have anything to learn about 'the human factor' from recording Kemel's actions or that Kemel will be successful."

There's a new comic set in the weird world of Sylvester McCoy adventure Paradise Towers: 'Paradise Towers: Paradise Found' #1 reviewed by Jon Arnold


The original Squid Game? This piece is about old BBC children's show The Adventure Game of which staggeringly there were only ever 22 episodes. If you never saw it, basically it always pretty much ended with loads of well-loved children's presenters getting zapped by some BBC Micro graphics and doomed to die in the vortex during the final game.

TRACK OF THE WEEK: Fast Food by Nadine Shah. It's old but she opened with it last nigth at Ally Pally supporting Suede and she was absolutely magnificent as ever and nothing will dim her light.

A lost, never-before-heard psychedelic pop song featuring George Harrison and Ringo Starr has been unearthed in a Birmingham loft.

"There's another, more sinister, element to this 'polite pop star' issue. Music business companies and executives are powerful. They seemingly hold the keys to an enchanted kingdom of superstardom that young artists think will make all their dreams come true. Young artists will remain on their best behaviour at all times, regardless of the unfair and sometimes dangerous situations they are in, for fear of being expelled into obscurity and blacklisted within the business.

I recently spoke to one artist whose (self-funded and produced) album had been blocked from release by her independent label for two years. She says she thinks it was partly due to the content, which focused on 'female issues' that they'd expressed discomfort about, but also because she'd complained about the inappropriate sexual conduct of two artists who were signed to the label (one of which was a big money maker)."
Sometimes, 'Polite Pop Stars' are stifled by this business – Rhian Jones

"Well, My friend H and I had planned to see Summer of Soul at the cinema but got there too late so went into The Sparks Brothers instead. Mainly I was looking forward to drinks afterwards. But something happened: we both watched Edgar Wright's documentary and fell in love with the Mael brothers, their image, their wit, their story and most of all, their music. How had I never got to know Sparks before now?"
Falling in Love with Sparks – Lucie Tobin

I don't think there is a picture in existence where I am smiling more. Have a great weekend. Take care and stay safe.