Friday Reading S12E07
Friday Reading is a weekly series of recommended reads from the Guardian's Martin Belam, covering journalism, media and technology, and other interesting nerdy things he found on the internet this week. It is now in its twelfth season. Sign up here.

If I'm Lying, Come Sue Me – really harrowing read detailing the abusive behaviour of Mark Morriss from the Bluetones.

I often think about how The Estrons quit a Paul Draper tour halfway through because they wouldn't put up with sexual harassment in 2017 and the only people who seemed to suffer any consequences from it were The Estrons.

"Bobby Kotick was again defended by Activision Blizzard leadership last night, during a company meeting where employees were told its new zero-tolerance policy would not apply to claims made this week against its CEO."
I mean, you'd laugh … but …
"Activision Blizzard's zero-tolerance policy on harassment won't apply to Kotick, staff reportedly told as there's no evidence of claims which occurred a decade ago" – Tom Phillips, EuroGamer

Absolute doozy of a piece about the people having to hunt armadillos because climate change is making them move further north and they are seen as a menace. No mention of whether there were 30-50 feral ones.

Ron wants to be sure that you did this week's Guardian Thursday quiz: A Japanese princess, an emperor's church, and Prince's destination – take the Thursday quiz

CAUTION: Don't be the 1,057th person to email me and incorrectly say that Kansas City is in Missouri, not Kansas without checking. Don't do it.

"He was unfailingly fair-minded. His report on England's departure from the 1986 World Cup began with a typical piece of wordplay: "The sorcery, not to mention the sauce, of Diego Maradona ended England's World Cup hopes in the Azteca Stadium." But he went on to observe, not without sympathy, that Argentinians saw Maradona's handball goal as fair recompense for the expulsion of their captain, Antonio Rattín, at Wembley 20 years earlier.

Although never a showy writer, Lacey was held in special esteem and affection by peers and rivals who recognised his blend of wit, craftsmanship and knowledge of the game. The quality and integrity of his work allowed him to stand aloof from the frantic chase for a scoop, while a somewhat gruff manner failed to disguise a nature that made him excellent company for colleagues on long trips abroad."
I could write about football for one hundred years and never get close to the quality of David Lacey, who has died aged 83. Those words are from Richard Williams' tribute.

I went to see a Women's FA Cup match last weekend, featuring London Seaward against visitors Cambridge City. London Seaward used to be Leyton Orient Women but then the club took the franchise off them to set up their own women's team. It was quite the hoo-haa. Anyway the club that had been Leyton Orient women needed a new name and identity and so became London Seaward and in all the official documents they talk about how it honours the maritime history of the city, and the programme is called "The Port". And then when I was at the match I shouted out "Come on, London Seaward!" for the first time, and realised it is just a pun on C-word. It's a women's football team called London C-word. Absolute genius.
It was also my puppy's first football match. She's already got the stoic 1,000 yard stare of being a football fan down pat.

You can see straight away why David Lacey was better.

The final testing stage before Crossrail opens to the public is due to start within the next few days. I cannot wait. Genuinely going to take a day or two off work and go and visit every station when it opens. Such a nerd. IanVisits reports.

DOCTOR WHO CORNER: Here's my recap of last week's episode, which I thought was the weakest of the three chapters of Flux so far, although to be be fair, I watched it again as it went out live and enjoyed it quite a bit more than when I'd watched it to review it: Doctor Who recap: Flux chapter three – Once, Upon Time

I was absolutely laughing* my socks off this week at the comments under any official BBC social media post that features the Ruth/Fugitive Doctor with weirdoes jumping through hoops to try and prove that Jo Martin can't possibly be "the Doctor". None of these people jumped through hoops to try and prove why John Hurt couldn't be the War Doctor when he first suddenly appeared. It is soooooooooo transparent what really is upsetting them.

[*They are racists]

Don't miss Sunday's episode.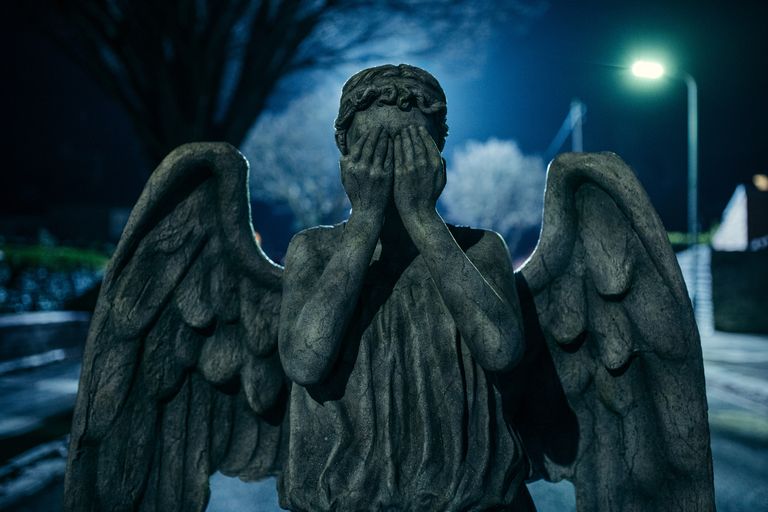 "'Did Henry VIII take your land?' someone else asks, which strikes me as random, until I learn we are on a site that once belonged to the Knights Templar. Earlier this evening, ghost-hunting facilitator Craig advised us to be mindful of our questions. These ghost hunts involve 45-minute vigils throughout the night at sites of noted paranormal activity, 'calling out' the spirits to make contact. 'You might be meeting a departed spirit, loved by someone in the room,' he says gravely. 'If you ask them if they're OK, and they say no – what are you going to do with that?'"
Rhik Samadder tries … ghost hunting

TRACK OF THE WEEK: Badoom by Scrounge. I saw them at a Club The Mammoth night on Wednesday and this track sounds like it should have been on repeat play on 6Music for months.

I always loved William Orbit's production style and there are loads of fascinating nuggets in this interview.