Some thoughts about Andrew Fletcher and Depeche Mode
I feel like I've got a complicated relationship with Depeche Mode now.
For years and years they were by far my favourite band, the one I was absolutely fanatical about.
I mentioned this in my newsletter the other week, that they were the first band that I ever went and physically bought a single on the day of release without hearing it first because I just knew I would love it.
A band whose remixes in the 1980s introduced me to how you could turn a pop song into something that sounded like an epic sonic industrial landscape.
The clean-cut electronic pop band whose gradual turn to more dark, sexual and gothic themes happened at just the right moment in my life to mirror my own.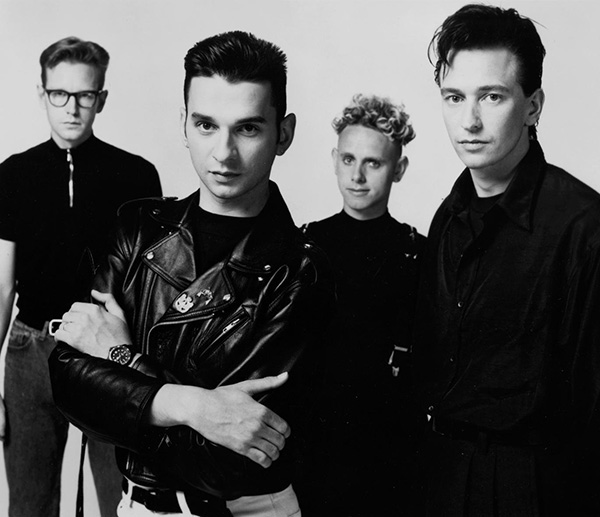 But they also became the band where I had to leave all the social media fan groups because I didn't want to become "that guy" moaning about how it wasn't as good now as it used to be.
Post-Ultra in 1997 there have been a couple of stunningly good tracks but mostly, for me, a kind of mid-tempo morass.
I still went to every tour, saw them in Milan when they were touring Playing The Angel which was an amazing experience, but mostly it had become a weird mix of "Oh my god Martin L Gore is doing an unexpected piano version of But Not Tonight / Insight / Shake The Disease / Leave In Silence this is amazing" and "Oh, here's the ten minute version of Enjoy The Silence with the drum interlude and guitar solo that nobody asked for."
So anyway I'd said to myself I wouldn't go and see them live again.
But now Fletch has died and so I kind of guess it's not going to be an option. Given how he himself was the first to admit that he didn't contribute much to the band musically, it seems weird, but he was so much the glue of the band between Martin and Dave, that it seems almost impossible to conceive of them carrying on as a duo.
It was so unexpected, and then quite surreal for me personally. I saw the post on Depeche Mode's social media channels, saying he had died, sent an email to work saying "Oh this has happened" and then a couple of minutes later was like "Oh, I can write a quick news snap".
Next thing you know your article about the death of one of the band you worshipped growing up is the most read article on the Guardian website and is going to go on to do more than a million page views. I went to bed and it was the most read article. I woke up in the morning and went back to my day job of live blogging the war on Ukraine, and last night's Fletch article was still the most read.
I do think in a way it reflected how under-the-radar they had always remained in the UK that I was surprised how well it was read. Putting the article together even I was "Oh, ok" that every single one of their 14 studio albums had hit the top ten. I had no idea that the article was going to be so well read.
And then on that evening when the news broke I had kept tinkering with it. As a fan it is incredibly hard to write these things. You want to do it justice, and you want other fans to recognise that you know what you are talking about, and you want to pick the best pictures, and to pick the best quotes. The article is finished, and over the word limit for print, but Alison Moyet has just tweeted, I couldn't not add that in, could I?
But also you know for a mainstream audience it is kind of like "Someone in Depeche Mode died? Which one? Oh, the one I wouldn't have recognised on the street. I haven't thought about them since 1993" or whatever. And it has to do the job for them too, as well as for fans.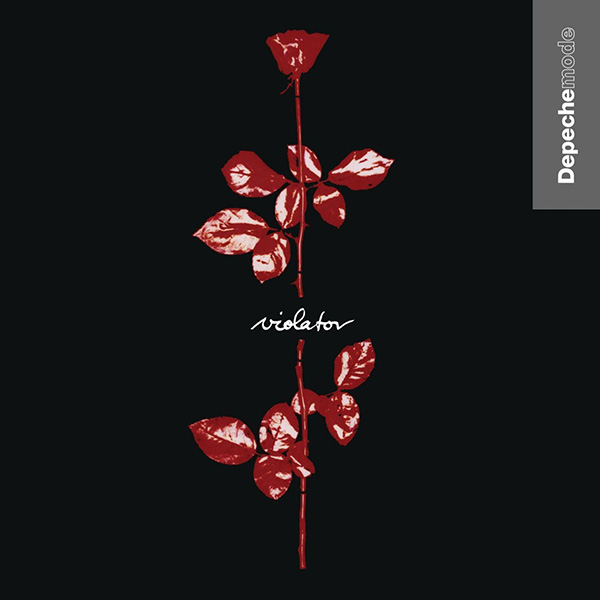 There was a #TimsTwitterListeningParty for Violator last night, and I listened to the album all the way through. It's flawless.
And so many memories, of friends, of formative serious girlfriend, of it coming out in 1990 which was my last summer at school.
Working in a record shop at the time and getting all the promo 12″s a week in advance of release.
Hearing Personal Jesus as the Pump Mix first, and then being a bit astonished when I finally heard the single mix and it had a twangy western guitar and some swing to it.
Going to the gigs and buying programmes and t-shirts and posters.
Those incredible Anton Corbijn videos of them being moody black'n'white cowboys in the middle of nowhere in the US.
They had such an unusual career arc – that 101 live album in 1988 documents the moment they have become so massive that in the US they are playing Pasadena Rose Bowl, but they haven't even done Personal Jesus yet, and they are about to become even more huge. There are few bands that their 7th and 8th albums are considered their critically acclaimed best and most commercially successful.
Anyway this is a long pointless ramble, with no lesson or conclusion, but what a huge part of my life and my identity they have been, that I had lost the feeling for, that was then suddenly bought back into such a sharp focus.
Fletch was only 60, the quiet one, the last one you would have expected to go.
I must have listened to Depeche Mode more in the last five days than I had in the previous five years.
What a loss. What a torrent of emotions stored up. How joyous to listen to those records again in the last few days and feel sadness and grief and remember how much they meant to me, rather than it feeling dry and dusty and something I'd fallen out of love with.
But what a terrible way for that to happen.
Rest well, Fletch.