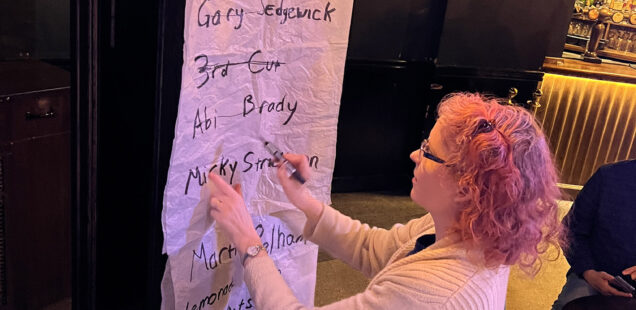 A one-line review of every gig I've been to in January 2022
Nobody has asked for this. It is more for my benefit than yours, I guess. It's a monthly series now. Links go to the artist website. Maybe your interest will be piqued by one of the reviews. Maybe you'll scroll straight past. Maybe you'll unsubscribe thinking whatever did I ever see in this blog?

Simon and the Spears, 229 The Venue, London, 8 January – They were promoting their new single about climate change Melting – you can watch the video here – it's power pop stuff with just a hint of XTC, Squeeze and the Kinks about it.

Jen Denitto, The Bedford, Balham, 24 January – For her birthday party Jen put on a sort of open mic night for friends and projects and people she's worked with. It was a great idea and the night came across wonderfully. Jen naturally got to open it, with a short set that included a couple of Linus songs.
Gary Sedgewick, The Bedford, Balham, 24 January – I wasn't quite sure who this was but they played a fab tune asking to be buried at sea rather than to continue to be left ageing underground when they die.
Abi Brady, The Bedford, Balham, 24 January – Abi's first solo gig and she got a well deserved sing-a-long for her essential indie anthem (First on at) the Buffalo Bar.
Micky C And All The Sad, Sad People, The Bedford, Balham, 24 January – It was actually Micky C and just one sad, sad person – his joke, not mine – it's lush electronic stuff with a gentle wash of guitar, and Micky has the hardest-working sparkly jacket in show-business since Martin Fry.
m-orchestra, The Bedford, Balham, 24 January – Some fucking doofus doing spooky electronic Siouxsie & The Banshees and Bauhaus cover versions.
Lemonade sin, The Bedford, Balham, 24 January – Good songs, with a variation on who was doing vocal duties. I'd go and see them play again.
Unjoan, The Bedford, Balham, 24 January – One of several outfits to feature the legendary Charley Stone, I really enjoyed the harmony vocals on their stuff, very evocative of proper CSN&Y but all women.
Charley Stone, The Bedford, Balham, 24 January – She didn't play Does She Mention Me? – booooo! – but you should listen to it anyway. She did play Mountain Top, oh yeah.
Luxembourg, The Bedford, Balham, 24 January – Billed in advance as Luxembits as it was a stripped-down drummer-free three-piece version I had been hoping it was in fact Luxembourg who sound like great art-indie from the 2000s and they only seem sporadically active at the moment but they should DO MORE OF ALL THE THINGS.
The New Royal Family, The Bedford, Balham, 24 January – I think this was a rare reformation of an old project – certainly there seemed to be some debate about what chords were needed on things at times – but it was new to me, extremely fun, and featured the most dramatic frontman action of the night.

Maria Uzor, Cambridge Junction, 27 January – Maria muttered to herself "What am I doing?" at one point as she was looking around to see what button to press next and then suddenly burst out laughing "Oh yeah I'm doing a gig". It was very endearing, she's an electronic music singer/writer and she had a powerful voice, the songs were good, and it was an enjoyable opening to the night.
Lonelady, Cambridge Junction, 27 January – I had a ticket to see her in London but couldn't make it in the end and then suddenly aged 50 it dawned on me that if you time it right and get a fair wind on the trains, it is about as much effort from my house to get to either the Junction or the Corn Exchange in Cambridge as it is to get to some venues in South London.
Lonelady was great, both the last album and the new one are jam-packed with bangers and you can't argue with a setlist that includes Bunkerpop, Hinterland, Groove It Out, Fear Colours and (There is no) Logic, can you?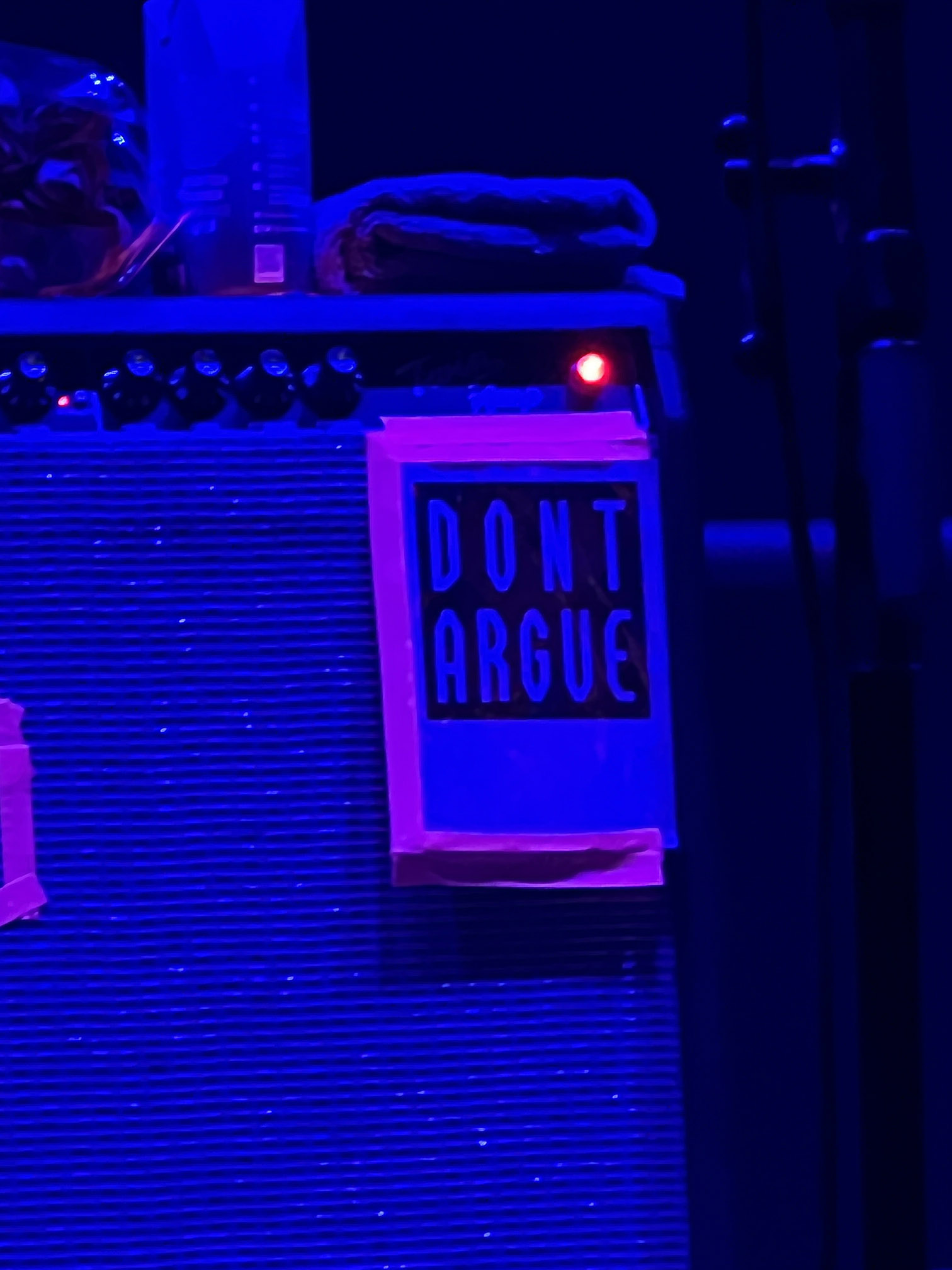 The electronic drums and live bass added to it and to be honest because the sound is very electronic and processed on the albums I hadn't really clocked what a fantastic guitarist Julie is. Glad I made the effort and it finished quite early too so I had no train anxiety either. It is a lovely venue – the staff were super-friendly. I think the last time I was there was mid-early-2000s when I took my wife to Cambridge for a city break and then surprised her that one of her favourites Idlewild were playing there that night and we had tickets.

SPeW, Walthamstow Trades Hall, 28 January – This lot are three-fifths or two-thirds or possibly all of them also members of Rude Mechanicals, who I supported at Halloween. They aren't quite as glam in this incarnation, it is a bit scuzzier and more experimental. Enjoyable stuff.
Cowboy Flying Saucer, Walthamstow Trades Hall, 28 January – I vaguely know some of the members and they play live locally a lot but I've never caught them before but it was absolutely superb, very psych-drone-grunge, really loud and got everyone up dancing. Loved it. Would definitely go and see them again.