It's only gone and bloody come home, ain't it?
The fact of the matter is that unless you support one of the oligarch sports-washing projects – or Germany – you hardly ever actually see your team win anything at all.
So I feel tremendously lucky that in recent years I've been able to see in person Leyton Orient lift the National League trophy, Walthamstow FC win the Essex Senior League, and then last night I was at Wembley to see England's women win Euro 2022.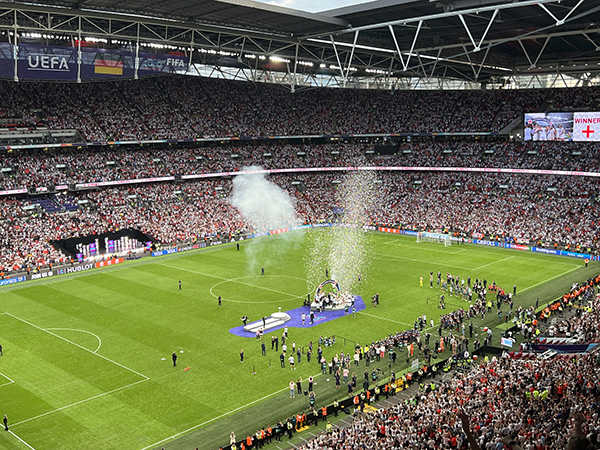 I've been to a few of the Euro 2022 games in Brighton and Brentford and at Wembley, and they've been great fun. A really good atmosphere with lots of kids and families and none of the toxic nationalism and belligerence that seems to go hand-in-hand with watching the England's men's team.
The Guardian asked me to pick my ten favourite moments of the tournament – and you can find those here:
Pitch perfect: 10 things to celebrate about Euro 2022
There have already been noises off that people are disappointed I didn't cite Depeche Mode being played as one of the victory songs as England were celebrating with the trophy, but I did get to go on about the little car, so swings/roundabouts.
It is all a million miles away from the only other time a senior England team has lifted a trophy in my lifetime. I will never ever stop laughing at this photo of Alan Shearer with the thing they gave us for winning "Le Tournoi" in 1997.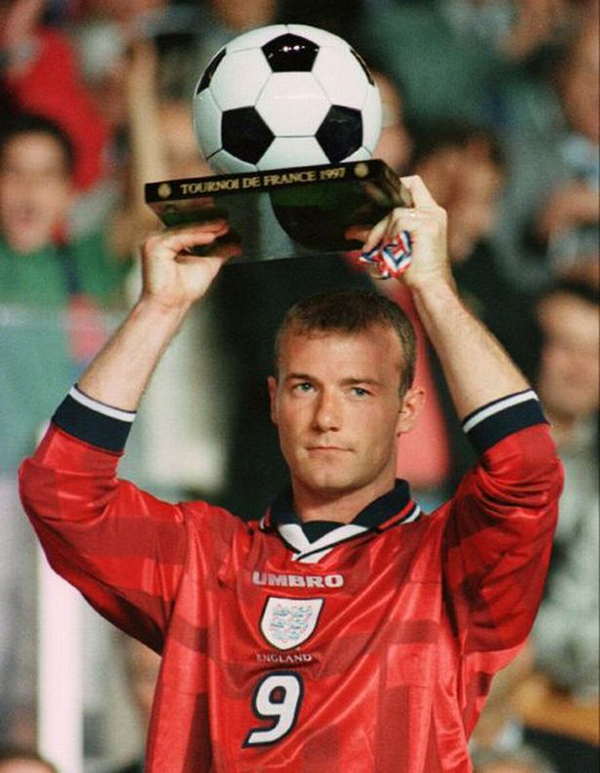 Well done Lionesses, something I never thought I'd ever see. And they've got a World Cup to win next year in Australia and New Zealand. I've already put the dates in my calendar.