Not Friday Reading
There's no Friday Reading this week. A quick glance at my author page on the Guardian website for the last two days might give you a clue why.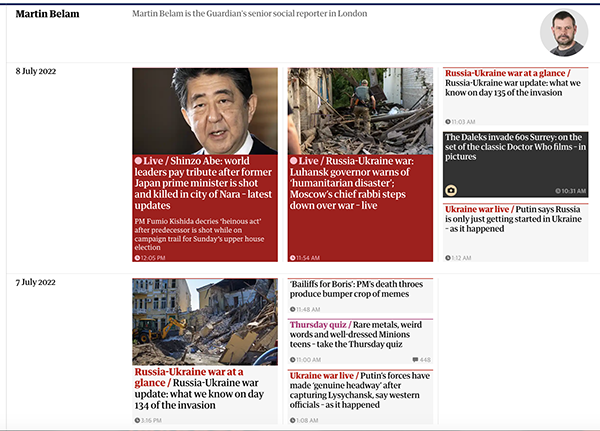 So instead, here's a lovely gallery of behind the scenes pictures from the 1960s Peter Cushing Dalek movies that I did the captions for: The Daleks invade 60s Surrey: on the set of the classic Doctor Who films – in pictures
And here's this week's quiz: Rare metals, weird words and well-dressed Minions teens – take the Thursday quiz
Maybe we'll have Friday Reading again next week.