A one-line review of every #TimsTwitterListeningParty I joined March 2022–April 2022
Nobody has asked for this. It is more for my benefit than yours. It's a (usually) monthly series. I've marked LPs that I'd never heard the whole way through before with a brand new NEW SPARKLES! icon due to weird email template issues with emojis. The links (mostly) go to the album on Spotify. I do a lot less of these now there are gigs and football to go to again.


The Mysterines Reeling – Really energetic and packed a punch, would love to go and see them live, not scared to make a racket.


Nilüfer Yanya Painless – I found this an intriguing mix of stuff that sounded quite soulful but with a production undertow and miserabilist lyrics and guitars that reminded me of Seventeen Seconds-era The Cure or In Rainbows-era Radiohead or China Crisis. Overall a very pleasing effect and she's got a really interesting sounding voice. Midnight Sun is a real stand-out track.


Her's Invitation to Her's – I didn't know them at all. It was a double bill and I missed the first one. I really loved the tunes and arrangements, Blue Lips was my favourite and the whole thing has a bit of a Magnetic Fields/Divine Comedy feel to it, but I wasn't totally won over by the vocals.


Dennis Bovell The Dubmaster – I'd been looking forward to this but then on the night it soon became apparent the vinyl tracklist we were supposed to be following was different to what I had cued up on Spotify and I was in the middle of trying to feed the kids etc so I had to duck out. The first couple of tracks sounded great though. I do really enjoy decent reggae and especially dub stuff, but it always feels like an intimidating genre to start from scratch – I used to enjoy it when I worked in the record shop and you could just rely on people to play good stuff, and there's a local reggae night by General Echo that I love going to.


Kevin McDermott Orchestra Mother Nature's Kitchen – Despite being a name I am very familiar with and adjacent to lots of things I liked at the time, I don't know this album or Kevin's stuff at all really. This is from when I worked in the chart record shop in Walthamstow and I feel labels at the time had a lot of acts like this where they felt if they could get one massive radioplay hit away & into the charts they'd have an artist set for a long career. It doesn't sound a million miles away in retrospect from what those first couple of Crowded House albums sounded like before Woodface suddenly went huge, or Diesel Park West or Goodbye Mr Mackenzie.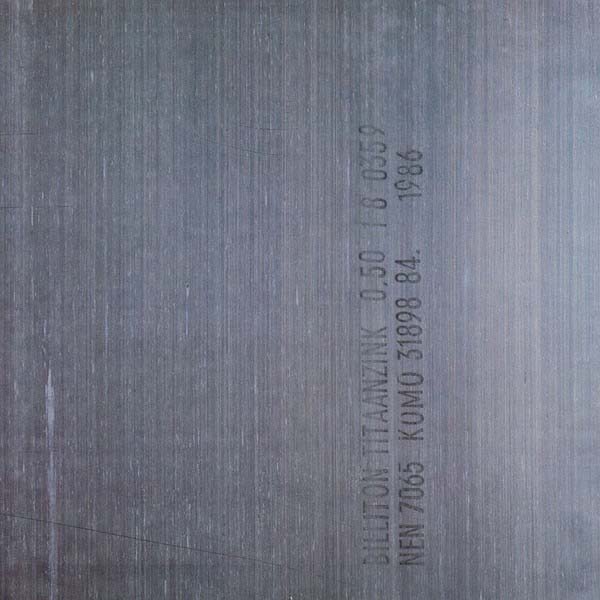 New Order Brotherhood – I have a lot of love for this still, although as with Depeche Mode, I used to hang on every word of the lyrics and now they strike me like I was pretending to see something profound in what I might now generously class as naïve art. I still slightly prefer the electronic side two just because of Angel Dust being right up there with my all-time favourite New Order tracks.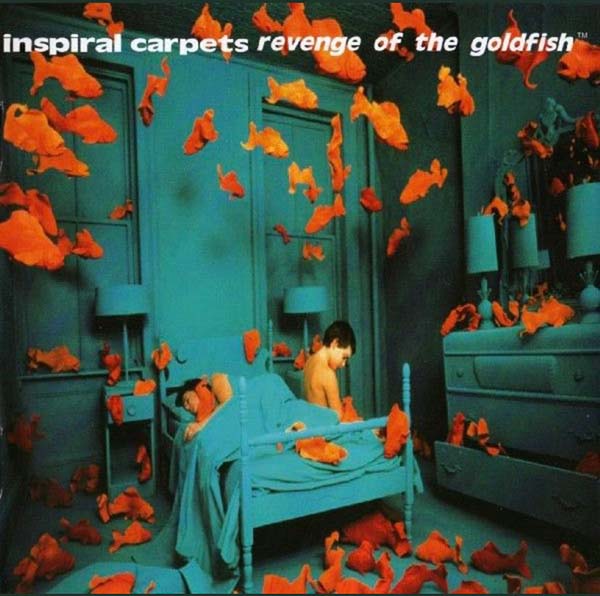 Inspiral Carpets Revenge of the Goldfish – This album was released on my birthday back in 1992 when I was in my first year at Uni. I saw them tour it I think. One of those albums I wouldn't ever think to put on but it is banger after banger and much punchier sounding than I remember. I can imagine the Manics doing a cracking version of Bitches Brew and don't understand why Smoking Her Clothes wasn't a single? What an immense tune Two Worlds Collide is, should have been at No 1 for weeks. Listening to it thirty years later and the lyrics "What have I done with my life?" Ummmmmm

Inspiral Carpets Devil Hopping – I was looking forward to this the following week but was trying to listen to it and juggle kids' bedtime etc and then about fifteen minutes and four tracks in realised I had it on shuffle so abandoned it.


Kae Tempest The Line Is A Curve – Not really my kind of thing, I thought they were more of a singer-songwriter than that half-rapped-half-poetry type spoken word thing which I'm not a big one for. But I did warm to this a bit over the course of it – Salt Coast was the highlight for me.

Northside Chicken Rhythms – Absolute fairplay to Northside here, this album is about 100x better than I remembered or expected it to be on a re-listen thirty years later. I definitely heard this at the time as I worked in a record shop at the height of Madchester/baggy/indie-dance-rave scene etc but can't have played it since 1991 or whenever, but found I Take Five and Weight Of Air soooooooo familiar, I was surprised. That suggests if there is ever a #TimsTwitterListeningParty for World Of Twist, Great Northern Electrics, Poppy Factory or The High I might know more words and tunes than I think I would.


Red Hot Chilli Peppers Unlimited Love – I was going to go in for this one but 17 tracks? 73 minutes? At 10pm? At my age? I flicked through about twenty seconds of the opening three tracks to assure myself that it sounded like the Red Hot Chilli Peppers. And it did.


Marillion An Hour Before Dark – I was very into the first three albums in the 80s but lost touch with them. They've done amazing fan-driven and internet-driven things over the years and I'm glad this new album seems to have struck a chord with people. Enjoyed this enough to buy a ticket to go and see them live touring it later in the year. I won't know much from the last thirty years, but if it all sounds like this it'll be perfectly fine.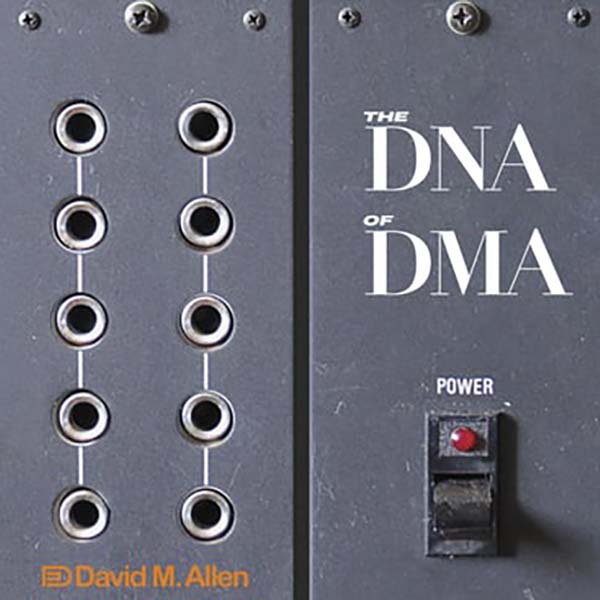 David M. Allen The DNA of DMA – If this had come out in 1980 it would have been slightly too weird for slightly too young me but what a release this is and I love it. For context: David M. Allen (producer The Cure, Sisters Of Mercy, Neneh Cherry etc…) recorded this while setting up new equipment at Martin Rushent's Genetic Studios while getting it up and running and ready to record Human League's Dare.