A one-line review of every Sparks studio album because I listened to them all during #Sparkstember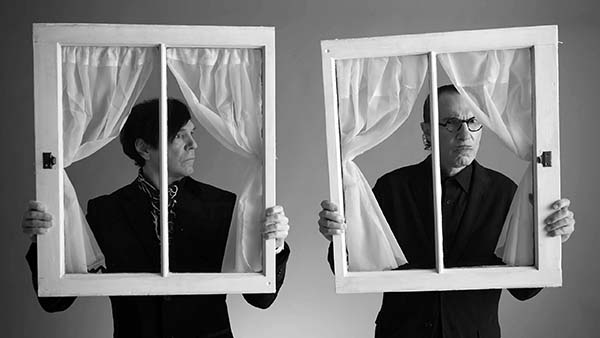 It was #Sparkstember, where you listen to one Sparks album a day. Here's my reckons …
1: Halfnelson/Sparks Halfnelson/Sparks (1971) – Originally recorded and released under the name Halfnelson, and produced by Todd Rundgren, there's a very strong run of High C, Fletcher Honorama, Simple Ballet and Slowboat in the middle of this album, but you can see why, aside from single Wonder Girl, it didn't make much of a huge breakthrough at the time. Beatles-esque, Elton John-esque, Roxy-esque, sounding like quite a lot of things and not quite like anything else at the same time, but not quite Sparks yet.
2: Sparks A Woofer In Tweeter's Clothing (1973) – "Adding some of this to some of that, Madame Science wins again" but this album again does't quite work as an experiment, with producer Thaddeus James Lowe apparently telling his wife he'd quit the music business if it wasn't a massive album, and subsequently never producing anything else ever again. The production is fine, they just haven't hit their flared 70's strides yet, although I'm a sucker for Russell's overly flanged doubled-up vocals in Angus Desire and Underground sounds like it could have been on Talking Heads '77, just four years too early.
3: Sparks Kimono My House (1974) – I belatedly got into Sparks after going on a whim to see them perform this album in full with the Heritage Orchestra at the Barbican in 2014, and discovering that with several near misses along the way (which we will get to) they should always have been one of my very favourite bands. Kimono My House is their absolute undisputed masterpiece and perhaps the oddest thing about it now is to think that they only took two singles off it, when you could easily imagine there being iconic TOTP performances of Falling In Love With Myself Again, Here In Heaven, Thank God It's Not Christmas, Hasta Manana Monsieur and Talent Is An Asset too.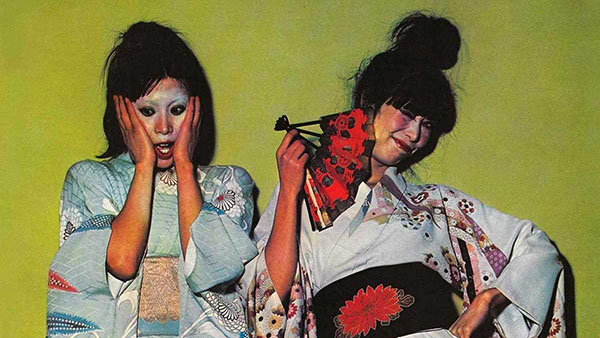 4: Sparks Propaganda (1974) – Near miss of being a lifelong Sparks fan #4 was that Martin L Gore from Depeche Mode covered Never Turn Your Back On Mother Earth in 1989 and I never looked further. Propaganda came so quickly after Kimono that maybe it suffers a bit in retrospect from "slightly the same but more tracks and a bit of a muddier production". The audacity of that 23 second opening track, the artwork on the sleeve, it's pretty flawless really though isn't it? At Home At Work At Play, Something For The Girl With Everything, Achoo, it's all got a bit of vaudeville sass about it, filled with tracks that gather pace as a shtick. Don't Leave Me Alone With Her should have won some kind of award for "Best single that wasn't a single in 1974". Every time I hear the melody of Thanks But No Thanks it haunts my dreams for days.
5: Sparks Indiscreet (1975) – In The Sparks Brothers documentary someone says this LP was their idea of a Sparks Sgt. Pepper, and it is certainly the everything-including-the-kitchen-sink one out of the trio of classic Island albums. Near miss of being a lifelong Sparks fan #1 Get In The Swing is definitely also one of those Sparks songs I knew and loved from the background radiation of growing up in the 1970s but didn't place it as them until I saw them do it live at that Barbican gig, and The Lady is Lingering and Miss the Start, Miss the End are highlights. Hospitality on Parade must be very close to being my very favourite Sparks song and I was a little gutted on the last tour when Ron plays the opening piano motiff but then Russell bursts into My Way instead.
6: Sparks Big Beat (1976) – This has a bad reputation and I guess if you were there at the time it was an abrupt sudden left-turn away from quirky glam Sparks to AOR/Ramones Sparks, but if, like me, you came to the catalogue in mostly retrospect, it is just one of several abrupt left-turns now. It's not the best but – the odd problematic lyrics aside – I still quite like it and Big Boy and I Like Girls were cracking singles.
7: Sparks Introducing Sparks (1977) – After Big Beat bombed Introducing didn't really do anything to fix that, and it has rarely troubled my ears in the past. A Big Surprise and Occupation are a decent enough opening I guess, but it quite quickly goes off the boil – not really as glam as the Island albums, not really as rocky as Big Beat, just sort of fair-to-middling-treading-water Sparks.
8: Sparks No. 1 In Heaven (1979) – "So, for our next trick, we're going to make an electronic disco album where the first song is from the point of view of some sentient sperm, ok?" It's an absolute classic isn't it, it's not just the Moroder sound, the songs are sharp, Russell's vocals are on top form and Keith Forsey's live drums give it an urgent and fluid feel. Near miss of being a lifelong Sparks fan #2 is that I remember Beat The Clock from the charts and liking it but wasn't quite old enough to be buying my own records yet. Near miss of being a lifelong Sparks fan #5 was in 1989 I used to after school work in a little second-hand basement of Note For Note records in Walthamstow and I remember (because as a teenage boy the artwork caught my eye) that we had this LP behind the counter as one of the things we would sometimes play, but I never bought a copy.
9: Sparks Terminal Jive (1980) – In which Sparks reassemble in the studio with Giorgio Moroder and add Harold Faltermeyer and then make a wholly unsatisfactory album that resembles Cliff Richard's Wired For Sound. The lyrics of Young Girls have aged very badly, but I do still have a soft spot for everything about Rock'n'Roll People In A Disco World from the title onwards.
10: Sparks Whomp That Sucker (1981) – Opens with the great promise of Tips For Teens but tails off a bit and dare I say it side two is actually a bit boring, something Sparks seldom are. I do like how Where's My Girl somehow manages to sound like a throwback to the Island years and pre-empts some of the kitchen-sink-opera-baroque-pop from Hello Young Lovers onwards at the same time.
11: Sparks Angst In My Pants (1982) – When it is good – Sherlock Holmes, Tarzen And Jane, Nicotina – it manages to transcend a slightly unbalanced production. I think it is an LP that I would have loved at the time, and would appreciate more if it set off nostalgia. Stand out lyric: "when I trimmed 'em real small, my Jewish friends would never call" from Moustache. Also, I know they lived in England for a while, but having angst in your PANTS has quite different US/UK connotations.
12: Sparks In Outer Space (1983) – The single with Jane Wiedlin, Cool Places, is head and shoulders above everything else on this album, which began to make me wonder if they'd just been slightly less prolific and paused to take breath there's a really strong 40 minute album of songs from the 1980-1984 period out there somewhere. Incidentally, near miss of being a lifelong Sparks fan #3 happens around this time. My uncle used to let me rifle through his record collection, and while I was taping his Duran Duran and Thompson Twins LPs I also got a chance to spin Led Zep and Bowie and Roxy Music and I seem to remember that he had the Sparks albums and being struck by the artwork for Kimono, Propaganda and Indiscreet … but obviously never took them out of their sleeves, or they didn't make enough of an impression if I did.
13: Sparks Pulling Rabbits Out Of A Hat (1984) – It's another 80's Sparks album that opens up with a cracking all-time classic, the title track, and it soon becomes apparent that's easily the best the thing on the album. There's a couple of tracks on here that I actually – the shock! the horror! – find grating in their MOR-eighties-synth-y-ness and would happily never hear again.
14: Sparks Music That You Can Dance To (1986) – There's a rare Ron vocal on this one on The Shopping Mall of Love which you could easily imagine having been on an Art of Noise album. Sparks fandom has a collective chip on its shoulder about Pet Shops Boys never acknowledging the extent to which their synth-duo template owes a debt to Sparks. Maybe it is a function of buying Pet Shop Boys records as they came out and coming at the Sparks catalogue backwards, but Please came out in March 1986, Music You Can Dance To in the September of the same year, and to my ears, the latter owes much more to the Hi-NRG Bobby "O" productions of the preceeding couple of years than Pet Shop Boys sound like the Sparks albums that came before their debut. Now, whether Pet Shops Boys had heard Armies of the Night just before recording their arrangement of Always On My Mind, that's another matter.
15: Sparks Interior Design (1988) – This doesn't have a great reputation but I don't see it as being any worse than the couple of albums that went before. You can hear how a single like Just Got Back From Heaven could have fitted into pop radio at the time, it sounds like later-ABC or Johnny Hates Jazz or something like that. It is the last track that is the most interesting though, and the fact that I've suddenly gone mad for it suggests I'd possibly never made it all the way through the LP before. Sparks are about to go on a six year hiatus, but that final track, a half-spoken story of how Russell has had a one night stand with Madonna but never talked about it sounds like just the thing they are about to do an awful lot more of.
16: Sparks Gratuitous Sax & Senseless Violins (1994) – Near miss of being a lifelong Sparks fan #6 I actually bought the CD single of When Do I Get To Sing "My Way" because it had a Vince Clarke remix which is still an absolute bop, and I remember Now That I Own The BBC and (When I Kiss You) I Hear Charlie Parker Playing being singles and then … just didn't buy the LP. The Ghost of Liberace is probably my favourite track on it these days, and worth noting that you could drop Tsui Hark into a DJ set in 2021 and nobody would bat an eyelid. Near miss of being a lifelong Sparks fan #7 the following year they supported Blur at Mile End Stadium and for the life of me, as a massive fan, I have literally no idea* why I did not go to that Blur gig. [*I probably didn't have any money and it was on a Saturday when I would have been working in a record shop]. Also please note from the album sleeve that 1994 is possibly the only period of history where Russell and I had the same haircut.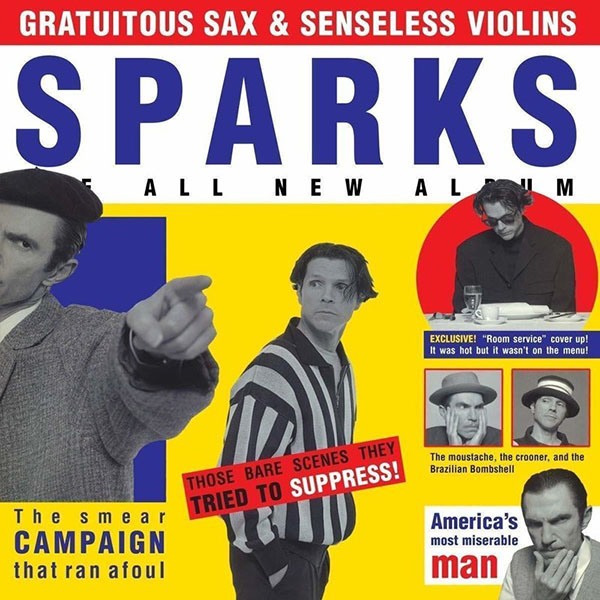 17: Sparks Plagiarism (1997) – The only truly terrible Sparks album and that is all I have to say on the matter.
18: Sparks Balls (2000) – How many imperious phases are one band allowed to have? I ask this because Balls is the on-ramp to the next one from Sparks. When it works – Scheherazade, It's A Knockoff – it is absolutely sublime. Where it doesn't – Aeroflot, How To Get Your Ass Kicked – it's like a punchline in search of a song. Eagle-eared will spot that bits of bonus track Calm Before The Opera turned up again in the Annette soundtrack 21 years later.
19: Sparks Lil Beethoven (2002) – What can you say about this album? What other band uses their 19th studio album to re-invent themselves as minimalist modernist composers? My Baby's Taking Me Home basically says those words alone over 100 times and by the end I am sobbing. It's an incredible piece of work and I've been lucky enough to have seen them play a couple of tracks off it with an actual orchestra. Stunning, stunning, stunning. [Apart from Suburban Homeboy which for some reason I absolutely loathe with a passion and so on my playlist I finish the album with Wunderbar instead]
20: Sparks Hello Young Lovers (2006) – Dick Around is like Lil Beethoven is suddenly at 1,057mph and Napalm Death are guesting, and this album barely lets up from there. It's great stuff. I struggle slightly with Rock, Rock, Rock now that it has been recycled with different lyrics to be a bit of Henry McHenry's performance in Annette. Do "chicks" actually dig dig D-I-G dig metaphors though? I highly doubt it.
21: Sparks Exotic Creatures Of The Deep (2008) – "I hope it's just your laugh that is infectious" in the emotional rollercoaster of Good Morning is just one of any number of great lyrics on this, and Lighten Up, Morrissey gets unwittingly funnier and funnier by the day as the former Smiths frontman progresses his journey beyond total arsehole.
22: Sparks The Seduction Of Ingmar Bergman (2009) – I must confess that I've never managed to make it all the way through this, which is presented as one single sixty-five minute piece with narration in either Swedish or English. I tried again for #Sparkstember and lasted twenty minutes. Maybe next year. I've seen them do some excerpts from it live but it is just so low-key, and I've got no interest in Ingmar Bergman, or the story they are telling about him, and it just doesn't grab me at all. Sorry, boys.
23: FFS (Sparks and Franz Ferdinand) FFS (2015) – So fresh from me having seen them at the Barbican in 2014 and gotten into them, their next project was this unique supergroup combo of two bands, which inevitably attracted lots of press attention. I think it was bit divisive in some quarters but I love both bands and when it works, like opening track Johnny Delusional, it incredibly manages to sound like both Sparks and Franz Ferdinand at the same time. There's some really great tracks on here – The Man Without A Tan, Little Guy From The Suburbs and Dictator's Son. I got to see FFS live twice, which was great fun as they essentially played the whole album they'd made together, and interspersed it with a mini-greatest hits of each band. Bangers all the way.
24: Sparks Hippopotamus (2017) – So with one thing and another this was their first "proper" Sparks album for about a decade and it didn't disappoint with a string of great singles and videos to go with them – What The Hell Is It This Time?, Missionary Position and Edith Piaf (Said It Better Than Me) are right up there with their best tracks. It maybe, in retrospect, tails off slightly towards the end before finishing strongly with Life With The Macbeths, but I think that is possibly because it was almost immediately over-shadowed by …
25: Sparks A Steady Drip, Drip, Drip (2020) – It is difficult to read opening song All That as anything other than a valedictory look back at the brothers' career and relationship, and if they play it live when they eventually tour again I'm going to blub like a baby. There's not a weak track on it and it is bursting with riffs and humour and such vitality. It is impossible not to conclude that some fifty years into their career they've produced one of the very best Sparks albums of all. Like you could genuinely tell wannabe new listeners that listening to this and Kimono My House is the perfect 2LP double-whammy introduction to Sparks.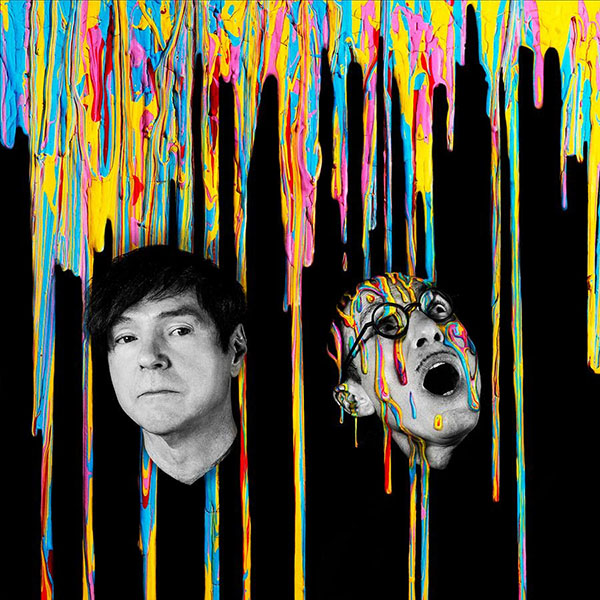 26: Sparks Annette (Cannes Edition – Selections from the Motion Picture Soundtrack) (2021) – Regular readers will know that I've been to see the movie multiple times, so it is no surprise that I enjoy the soundtrack. I didn't listen to it before seeing the film, and imagine it must be quite baffling if you haven't seen it. It is missing a few bits as well so I'm keen for the full-length version coming out at some point, notably Marion Cotillard singing the joyous melody of Thanks But No Thanks from the Propaganda album, and one of the Simon Helberg sections. A lovely souvenir of the movie, though.
27: Sparks TBD (TBD) – I can't wait to hear what they do next.